Blake Shelton Is Planting Gwen Stefani A Wildflower Garden In God's Country
By Katrina Nattress
April 1, 2019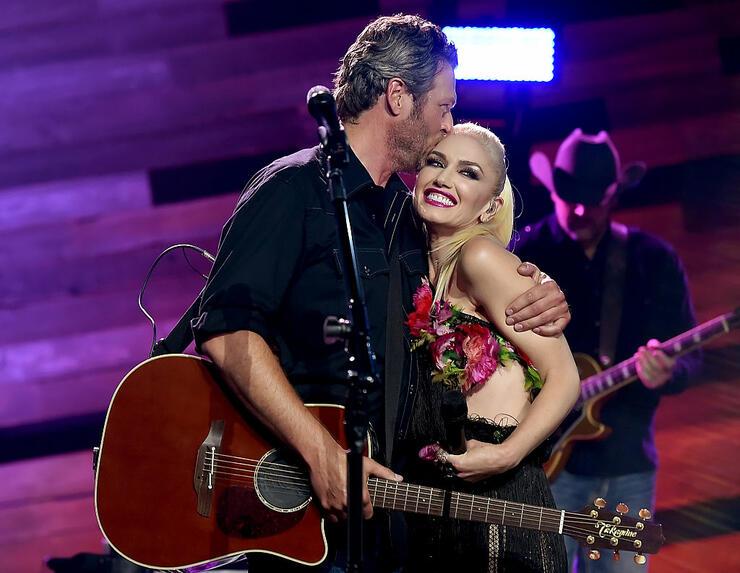 On Friday (March 29), Blake Shelton debuted a new single called "God's Country," and over the weekend he proved that the heavenly place in his song exists in real life, too.
"Right outside of this one church town / There's a gold dirt road to a whole lot of nothing / Got a deed to the land but it ain't my ground / This is God's country," he sings in the track's opening verse. The country star owns a good amount of land in Oklahoma, and revealed what's he's doing with a particular plot of it via Twitter.
"Getting @gwenstefani wildflower garden spot ready in #godscountry," he captioned a photo from his vantage point sitting in a tractor seat. His girlfriend saw the photo and gave a gushing response. "@blakeshelton how am I so blessed ???" she asked before adding a bunch of cute hashtags. "#iloveyou #GodsCountry #Congratsonnumberone! #congratstomeonubeingmine #bestboyfriendever"
Though charming, we all know The Voice veteran is a goofball at heart, and he couldn't help but follow up his thoughtful post with a silly one. "Well... 7 wasp stings, 1 rattlesnake bite, hypothermia, heat exhaustion and a hyperextended scrotum I finally found one!!!!! #godscountry #morrellmushroom" he captioned a picture of him giving a thumbs up to a shroom, but his lady was not impressed.
"And a trip to the grocery store no way u found that in your land ......nope #fakepicture #morellmushroomhunting," Stefani quipped back.
Though there is no question that the couple is madly in love, they're putting wedding plans on hold, for now. The No Doubt singer is in the process of getting her marriage to Gavin Rossdale annulled by Catholic Church officials, so her union to Shelton can be recognized by the church. Hopefully by the time they're ready to tie the knot, she'll have a beautiful wildflower garden waiting for her in Oklahoma.
Photo: Getty Images
Chat About Blake Shelton Is Planting Gwen Stefani A Wildflower Garden In God's Country