Nipsey Hussle's Alleged Killer Captured, His Arrest Caught On Video
By Lauren Crawford
April 2, 2019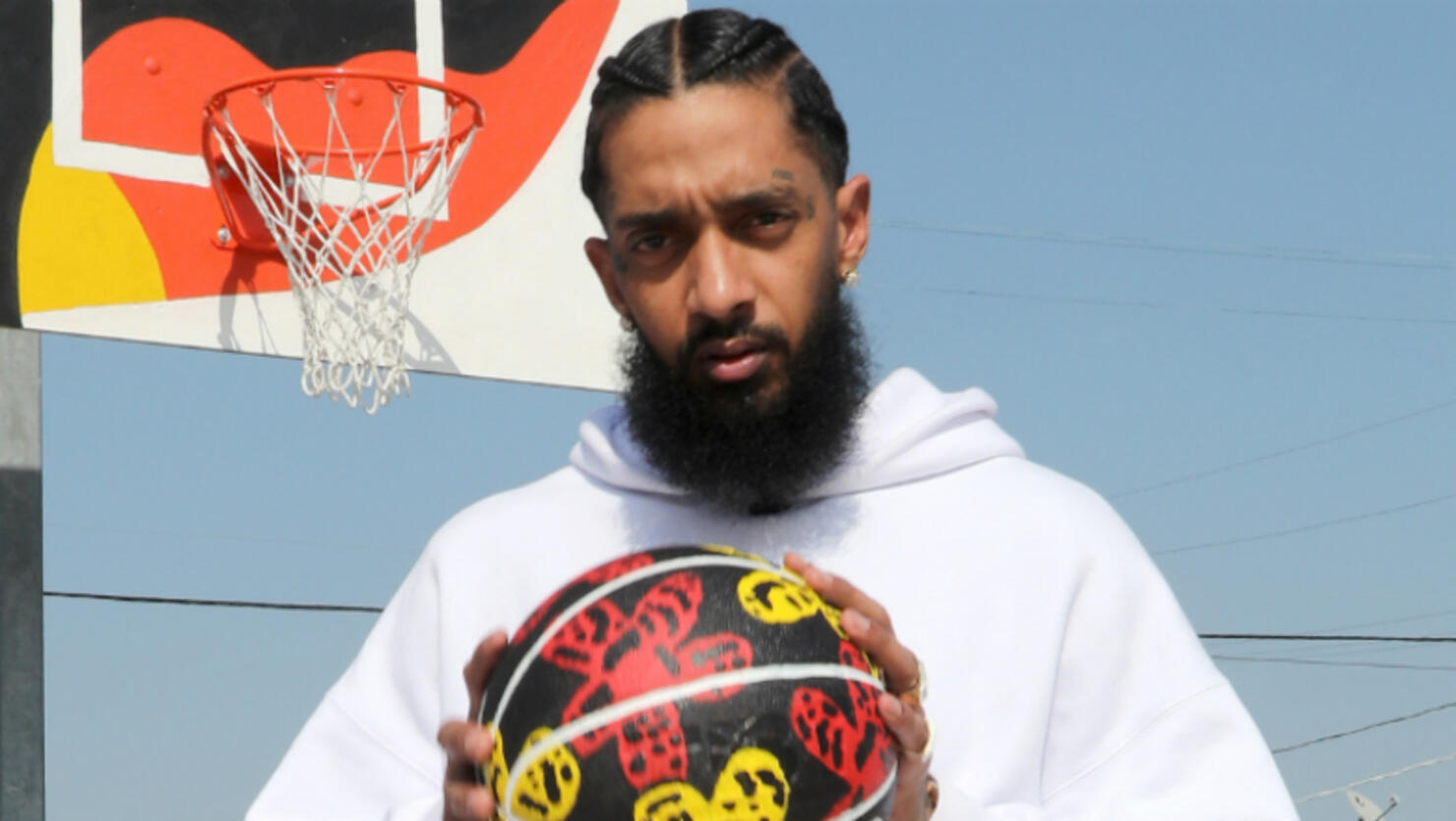 Nipsey Hussle's alleged killer has been captured.
According to CBS LA, Eric Holder, the 29-year-old accused of shooting Nipsey, is in police custody after a city-wide manhunt. The Los Angeles County Sheriff's Department confirmed his capture, telling CBS LA, deputies caught Holder in the L.A. suburb of Bellflower sometime before 1:30 p.m. PT Tuesday afternoon (April 2). The Shade Room later shared a video of his arrest — see below.
Holder's take down came hours after the LAPD held a press conference where they revealed new details about the Sunday (March 31) shooting that took Nipsey's life.
According to Los Angeles police Chief Michel Moor, Nipsey and two other men were standing outside his clothing store when Holder approached them. The suspect is said to have had multiple conversations with the men, returning multiple times, before "purposely and repeatedly" firing at them, injuring two of the men and killing Nipsey. "Based on witness statements and the background of those that we've identified, we believe this to be a dispute between Mr. Hussle and Mr. Holder," Chief Moore told reporters. "We believe they were known to each other." Adding, he did not believe the shooting was gang-related.
Following the shooting, Holder reportedly fled in a 2016 Chevrolet Cruz that was driven by a female getaway driver.
UPDATE: Deputies have captured a man they say is 29-year-old Eric Holder, wanted in the murder of Nipsey Hussle. LAPD are responding to confirm his identity. https://t.co/kuxcfehFLY

— CBS Los Angeles (@CBSLA) April 2, 2019
Late Monday (April 1), authorities released the name and photo of Nipsey's suspected killer and issued a warrant for his arrest. "Eric Holder is wanted for Homicide in the shooting of Nipsey Hussle," the LAPD said in a statement shared to their Twitter. "He was last seen in a 2016 white 4 door Chevy Cruze CA license plate 7RJD742. Anyone with information related to his whereabouts or this deadly shooting is urged to contact South Bureau Homicide."
Footage of the shooting was also released, showing Holder shooting Nipsey multiple times before kicking his body and running away towards a back alley.
Photo: Getty Images