Dan Reynolds Announces Baby No. 4 With Wife Aja Volkman: Get The Details
By Hayden Brooks
April 3, 2019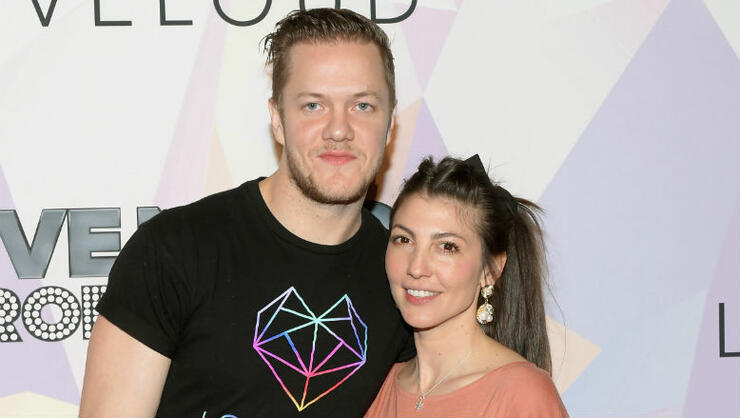 Back in late 2018, Imagine Dragons' Dan Reynolds and wife Aja Volkman became the subject of some gossip fodder when it was revealed that the two were attempting to reconcile their marriage and it seems like their road to redemption worked. On Wednesday (April 3), Reynolds announced that he and Volkman are expecting a baby boy and he is due in October.
During his live steam chat with Us Weekly, the frontman told host Christina Garibaldi that the two are adding to their family. "Three girls and a boy on the way in October," he said during the stream. "She is feeling upset with me because I was a really big baby. I was over 9 pounds delivery and she's showing much more than with the girls. For me, I'm excited about it. I'm like, 'Eat those potatoes. Drink that protein shake.'"
However, Reynolds admitted that he and Volkman, who wed back in 2011, are done with children after their newest arrival. "Four kids is a lot. It's done. It's complete," he added. The two already share three daughters: 6-year-old Arrow and 19-month-old twins Gia and Coco.
As for how the two came together, Reynolds credits their reunion to good ol' fashioned hard work. "We just decided to keep working. It's been a work in progress. We've been doing great. My biggest role in this realm and platform that I've been given is to show that everyone has issues," he explained, adding, "Marriage is not perfect. Relationships aren't perfect. I have auto-immune diseases."
Chat About Dan Reynolds Announces Baby No. 4 With Wife Aja Volkman: Get The Details