Carlos Santana Texts A 'Surprising' Amount Of Emojis, Says Rob Thomas
By Andrew Magnotta @AndrewMagnotta
April 4, 2019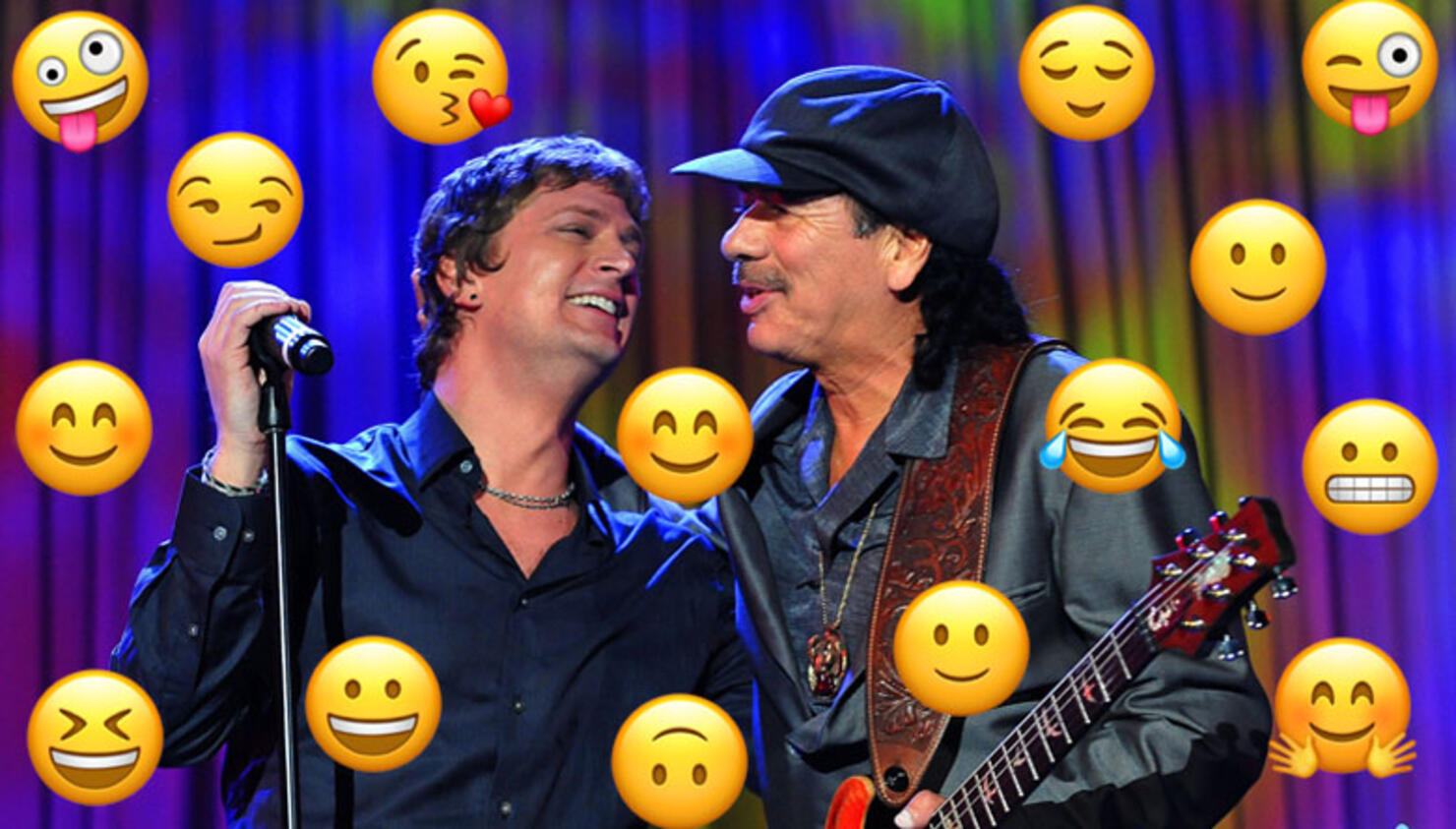 Matchbox Twenty front man Rob Thomas is forever linked to Carlos Santana thanks to their massive 1999 collaboration, "Smooth," from Santana's Supernatural album.
While Thomas and Santana haven't recorded together in years, they still keep in touch. Thomas recently told the Rolling Stone Music Now podcast about one of the strangest things about communicating on the regular with the Rock and Roll Hall of Fame guitarist.
"Every time I reach out, he's like, 'I was just thinking about you!'" Thomas told Rolling Stone's Brian Hiatt. "Sometimes we'll both just be in tune, 'cause I'll be somewhere drinking and he'll be somewhere drinking, and we'll just get on the phone and start talking."
He continued: "You know, we're always texting each other. I'm surprised — and this isn't, like, talking out of school — I am surprised at Carlos's liberal use of emojis. Like, it's a very surprising thing that a guy like Carlos just loves the emojis and like .GIFs of babies dancing and s--t..."
Like many people, Thomas admits he's had an up-and-down relationship with "Smooth" over the years. The song got so big, Thomas began to wonder how he could ever exist in the music business beyond it. But that's where he's always been grateful for Santana's friendship.
"Carlos, at a very meaningful time, taught be the difference between being a celebrity and being a famous musician," Thomas said. "Being a famous musician is something that all of us, as kids, we wanted people to like our music, we wanted people to come see us play music. But if it's not attached to your motive and your intension and your purpose, it doesn't mean anything at all. He, kind of, taught me that at a really, really good time."
Thomas's latest solo album Chip Tooth Smile is out April 26. His solo tour begins May 28. Get all the dates here.
Santana's tour begins April 18. He and his band will be celebrating two milestone anniversaries this summer: 20 years since Supernatural and 50 years since his band's groundbreaking Woodstock '69 performance.
Get all Santana's dates here.
Photo: Getty Images