Jussie Smollet Refuses to Pay Chicago For Investigation Costs
By R.J. Johnson - @rickerthewriter
April 5, 2019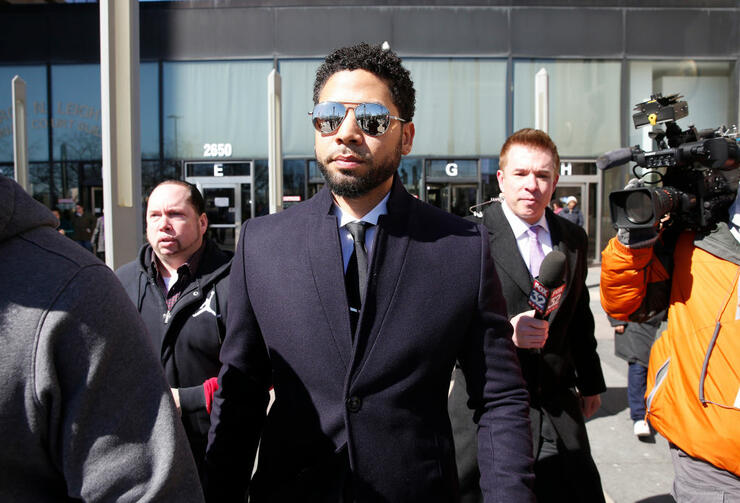 'Empire' actor Jussie Smollet has refused to pay more than $130,000 to reimburse the city of Chicago for the cost of investigating what authorities call a staged attack.
Officials with Chicago's legal department said in a statement Thursday that they plan on drafting a lawsuit in response and will sue Smollet in Cook County civil court "in the near future."
Smollet was billed by the city for $130,106.15 on March 28, the cost for police overtime hours spent while investigating the actor's allegations. In the letter, the city demanded to be reimbursed within seven days. However, Smollet's attorney, Mark Geragos, responded to the city's corporation counsel in a letter obtained by the Chicago Tribune that stated if the city moves forward with the lawsuit, they would insist on deposing Mayor Rahm Emmanuel, Chicago police Superintendent Eddie Johnson, as well as other individuals connected with the incident.
"In light of their apparent vested interest in the matter, we are confident that Mayor Emanuel and Superintendent Johnson will not object to providing their testimony under oath," Geragos states in the letter, dated Thursday.
"Mr. Smollett's preference remains, however, that this matter be closed and that he be allowed to move on with his life."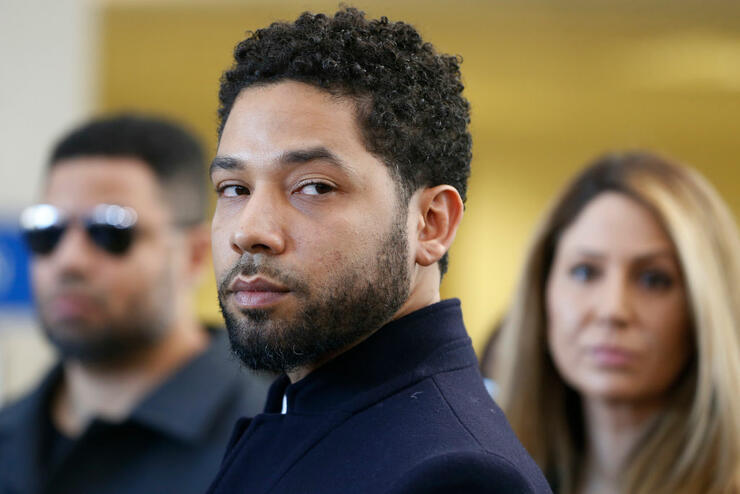 Smollet was charged with 16 felony counts of disorderly conduct, but those were dropped last week by Cook County prosecutors, which sparked a backlash from other Chicago city officials, including Mayor Rahm Emmanuel, who called it a "whitewash of justice."
In dropping the charges, prosecutors cited evidence that would have made conviction "uncertain."
The bill from the city stems from what Chicago police called a staged, anti-gay, racist attack. The 'Empire' actor, who is black and gay, told police last month that he was walking home from a sandwich shop in his neighborhood when two masked men walked up to him and began yelling racial and homophobic slurs at him. Smollet claimed the two men attacked him, wrapped a noose around his neck and poured a "bleach-like substance" around him. Smollet also said the pair yelled, "This is MAGA country," in an apparent reference to President Donald Trump's "Make America Great Again" slogan.
Smollet has denied any allegations he staged the attack, maintaining that he told the truth and he is innocent.
"Mr. Smollett vehemently denies making any false statements," Geragos' letter states. "Your claim that Smollett filed a false police report and orchestrated his own attack is false and defamatory."
The city of Chicago plans on pursuing the "full measure of damages" allowed by law, according to a statement from Law Department spokesman Bill McCaffrey.
Photos: Getty Images
Chat About Jussie Smollet Refuses to Pay Chicago For Investigation Costs