G-Eazy's Album Is Coming: It's 'The Best Music I've Ever Made In My Life'
By Lauren Crawford
April 8, 2019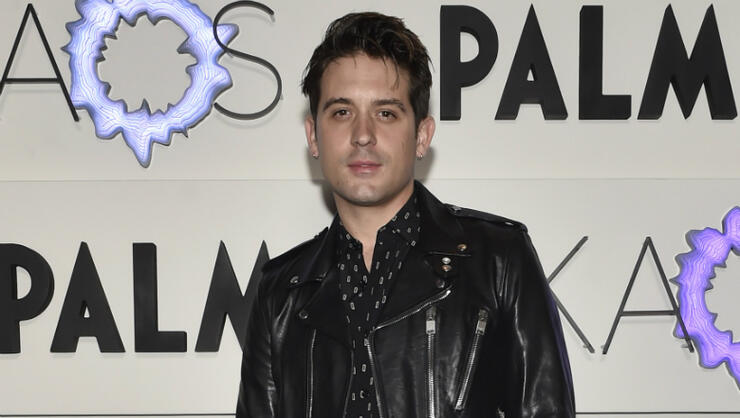 G-Eazy is coming for 2019.
Ahead of the launch of his KAOS residency at Palms Casino Resort in Las Vegas Saturday (April 6), the "Girls Have Fun" rapper spoke to iHeartRadio about what he's got in store for his sixth studio album. "I'm finishing up my album right now, so I'm so excited for that," he said. "It's the best music I've ever made in my life." Adding, "I'm looking to get the album out this summer."
When it comes to the project, there's no questioning G-Eazy's excitement. Last month, while performing in Denver for his "The Beautiful and Damned Tour," the 28-year-old rapper switched up the lyrics to his 2016 track "Calm Down," to further hint at the impending fire of his forthcoming album. "Been sittin' on the charts like a beach chair/ My last album spent 52 weeks there/ Almost finished with the fourth/ You should be scared," he rapped, alluding to the follow-up to his 2017 album, "The Beautiful & Damned."
And if his latest single, "West Coast," is any indication of what fans can expect, it's safe to say G-Eazy's delivering an authentic and just over-all banging record.
"West Coast," which gives "California Love" vibes, is a project the Oakland native is especially proud of given its features — Blueface, YG, and ALLBLACK, all Cali rappers— and message. "What we wanted to do was paint a portrait of California culture, of the whole West Coast, and really capture it the right way," he explained to iHeart. "And just give people a glimpse into a lifestyle and a whole entire culture that we live and represent."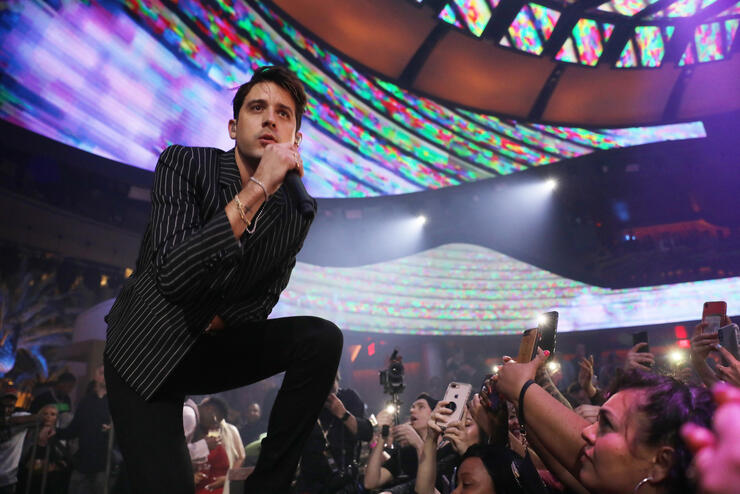 In addition to working on his forthcoming album, G-Eazy is also one of the residents at KAOS, a career move he called a major milestone. "This is a whole 'nother level, this is as big as it gets," he said of his KAOS residency on Saturday. "The whole move to reinvent the Palms and renovate to this level, to invest in the art collection they have here, to invest in the line-up they put together of arts, it's an incredible move. It's as aggressive and ambitious as it gets and to be a part of it is really exciting because there's an energy that you can feel and the time is now."
As previously reported, G-Eazy was joined by MGK for his KAOS set on Saturday, which doubled as an announcement of their squashed beef.
Photos: Getty Images/Palms Casino Resort
Chat About G-Eazy's Album Is Coming: It's 'The Best Music I've Ever Made In My Life'