Jordyn Woods' Mom Slams People 'Trying To Benefit From' Cheating Scandal
By Peyton Blakemore
April 8, 2019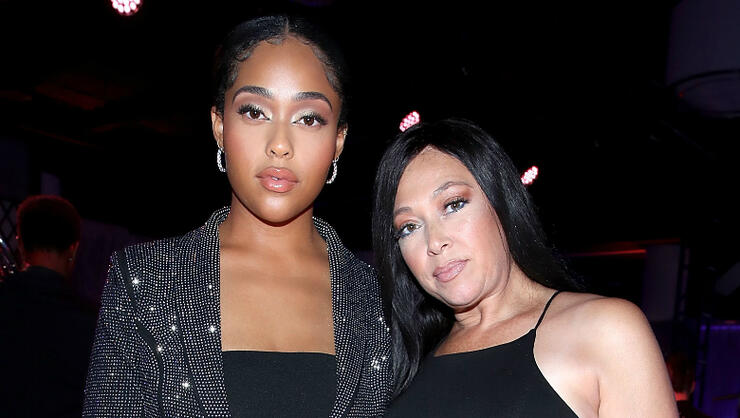 Jordyn Woods' mom Elizabeth Woods took to Instagram on Sunday (April 7) to address those who are trying to exploit her daughter's pain for profit.
"We are well aware that many people have been selling merch," the momager captioned a photo of a pillow that used a screen grab of Jordyn's face from her Red Table Talk interview and her quote "I don't need your situation."
"If you are aware of any companies selling merchandise and trying to benefit from our situation, please tag them below," Elizabeth wrote before making it clear that no one in her family is profiting from said merch. "We would like for the world to know that we have not authorized any of this and have not profited from any of these sales whatsoever. Thank you for all the support and love #teamigotthis."
As fans know, the "situation" Elizabeth is referring to his her daughter's cheating scandal with Khloé Kardashian's then-boyfriend Tristan Thompson. Jordyn previously admitted to kissing the NBA player goodbye following a house party last month. The scandal led to her being ousted by the Kar-Jenners, including her long best friend Kylie Jenner.
While on Jada Pinkett Smith's Red Table Talk, Jordyn made it clear that she did not have sex with Tristan, despite reports, nor was she trying to break-up a family (Tristan and Khloé share an 11-month-old daughter, True Thompson). "I'm no home wrecker," Jordyn said on the talk show. "I would never try to hurt someone's home, especially someone that I love. And someone that I've seen — has a beautiful daughter. I never was trying to steal someone's man."
Immediately following Jordyn's interview, Khloé blasted her on social media, tweeting, "Why are you lying @jordynwoods ?? If you're going to try and save yourself by going public, INSTEAD OF CALLING ME PRIVATELY TO APOLOGIZE FIRST, at least be HONEST about your story. BTW, You ARE the reason my family broke up!"
The next day, however, Khloé changed her tune after receiving backlash for solely blaming Jordyn. "This has been an awful week & I know everyone is sick of hearing about it all (as am I). I'm a rollercoaster of emotions & have said things I shouldn't have," she wrote. "Honestly, Tristan cheating on me & humiliating me, wasn't such a shock as the first time."
"What's been harder & more painful is being hurt by someone so close to me. Someone whom I love & treat like a little sister," she continued. "But Jordyn is not to be blamed for the breakup of my family. This was Tristan's fault."
Photo: Getty Images
Chat About Jordyn Woods' Mom Slams People 'Trying To Benefit From' Cheating Scandal