Justin Bieber's Poem For Hailey Baldwin Will Leave You In Tears (Of Joy)
By Paris Close
April 8, 2019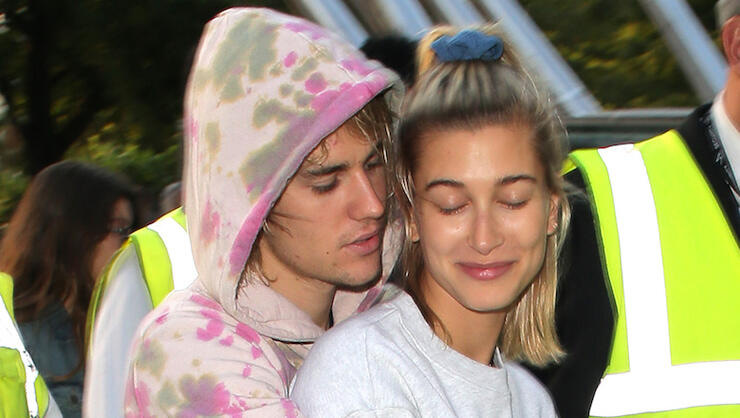 Justin Bieber dedicated a romantic poem to his wife Hailey Baldwin.
The 25-year-old artist dialed up the romance on Monday (April 8) when he paid tribute to the love of his life on Instagram. Although, shortly after sharing the lovey-dovey lyrics, Bieber suddenly deleted the post — perhaps to edit the original — and re-posted the poem with a sensual black-and-white photograph of Baldwin posing on a balcony overlooking the Eiffel Tower.
"Sunlight falls into the Abyss/ Just like i fall into your lips/ Waves crash onto the shore/ My love for you grows more and more," reads the opening verses of Bieber's poem, in which he refers to the 22-year-old as "Gods greatest creation." (How Shakespearean of you, Justin!)
"So grateful for god we were lost but he found us/ So i write the poem with him always in mind," he writes in the last stanza, concluding his post with an even more heartfelt note for Baldwin:
I fall more in love with you everyday. You have walked hand and hand with me as I get my emotions, mind body soul in tact. You have given me so much strength support encouragement and joy. I just wanted to publicly honor you! I hope you have a great shoot today :)
After a years-long whirlwind romance, Bieber popped the question to Baldwin in July 2018. The two later tied the knot the following September in a private ceremony, with a formal wedding still in the works. The note seems to touch on the "Cold Water" star's gratitude for his bride, who has been sticking things out with him as he deals with his mental health struggles.
Read Justin's entire poem for Hailey below.
Chat About Justin Bieber's Poem For Hailey Baldwin Will Leave You In Tears (Of Joy)