Rod Stewart, Jeff Beck To Reunite For One-Off In September
By Andrew Magnotta @AndrewMagnotta
April 8, 2019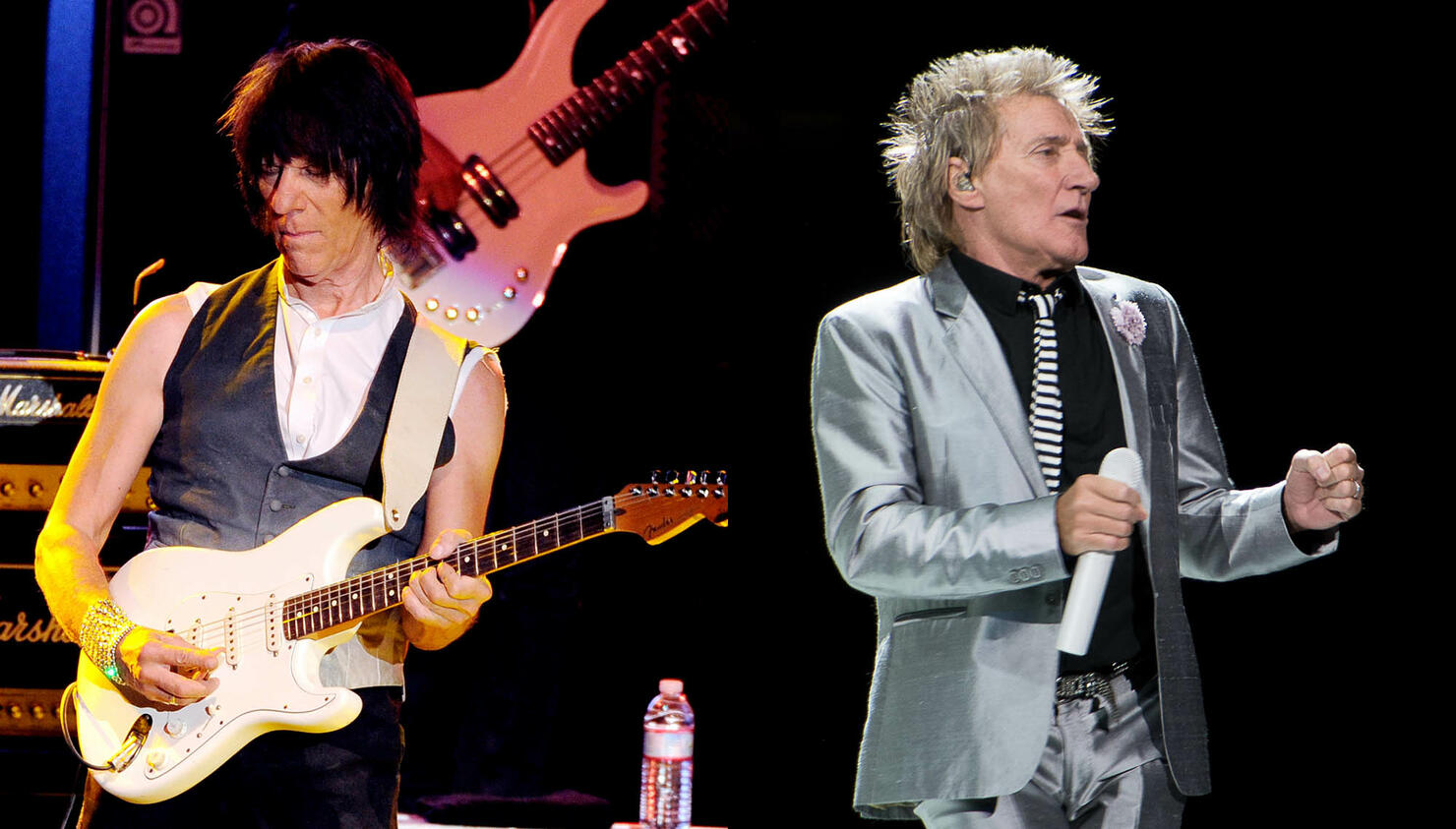 Guitar legend Jeff Beck and rock icon Rod Stewart are teaming up to perform their first set together in 35 years.
CORRECTION: An earlier version of this article stated the reunion would be a full concert, as opposed to a set.
The highly-anticipated reunion will take place at the Hollywood Bowl in Los Angeles on September 27. Tickets go on sale Friday, April 12, via Live Nation.
Beck and Sir Stewart announced the news Monday morning with posts to social media, touting the upcoming show as "two legends, one night!" who are back by "popular demand."
The poster for the concert indicates the setlist for the evening will include the pair's hits as a duo, as well as "rare early classics," which is presumably a reference to Beck and Stewart's first band together, the Jeff Beck Group, which Stewart left in 1969.
Stewart and Beck have remained friendly over the years, with Stewart crediting the former Yardbirds guitarist with helping him develop as a vocalist and songwriter during their time as band mates.
The two have reunited several times over the years for one-off collaborations, including several sessions in the '80s when they produced some of their most memorable work. In 1994, Beck was on hand to induct Stewart into the Rock and Roll Hall of Fame.
Last fall, Stewart discussed his lasting friendship with Beck, telling Rolling Stone "my voice and his guitar is a match made in heaven."
The singer added that he'd love to record with Beck again, but noted they tend to clash in the studio because they "both want to produce." Collaborating on stage, has generally been seamless, though.
Go here for tickets.
Photo: Getty Images