Blackpink Surpasses Ariana Grande For Biggest Music Video Debut On YouTube
By James Dinh
April 9, 2019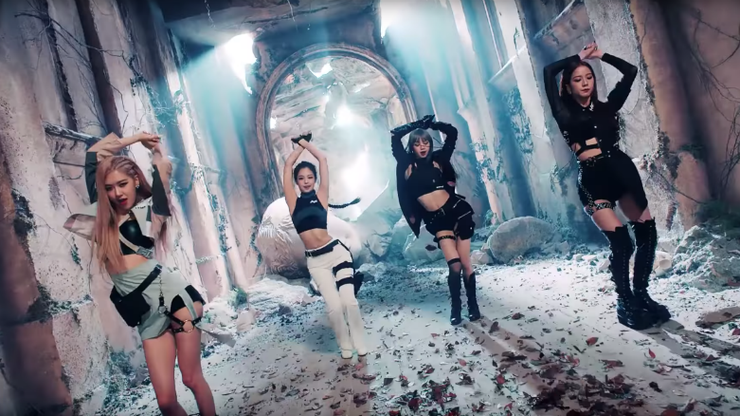 BLACKPINK's reign continues with the release of their cinematic music video for "Kill This Love."
As per a new report from Billboard, the K-pop quartet have scored the biggest music video debut in YouTube history, nabbing 56.7 million views in its 24 hours. This feat surpasses Ariana Grande's record for her star-studded "thank u, next" clip, which landed 55.4 million views in its 24 hour debut window. "Kill This Love" has also become the fastest music video to reach 100 million views on the platform in under just three days. At time of press, it was nearing the 140 million views mark. If those two accomplishments weren't enough to impress you, BLACKPINK also had the biggest YouTube Premiere event since the feature launched in 2018 and their music video for "Ddu-Du Ddu-Du" is the most-viewed K-pop music video ever.
"Kill This Love" is the title track off the band's sophomore EP after last year's Square Up. Among the other tracks on the set include "Don't Know What to Do," "Kick It," "Hope Not" and a remix to their smash, "Ddu-Du Ddu-Du."
If you like what you see, the K-pop sensation is scheduled to bring their concert set to North America for their 2019 "In Your Area World Tour," which will include major markets like Los Angeles, Chicago, Newark, Atlanta and Forth Worth. It all begins with Weekend 1 of Coachella this Friday, where they'll become the first female K-pop group to perform at the annual Indio festival.
Chat About Blackpink Surpasses Ariana Grande For Biggest Music Video Debut On YouTube