John Fogerty Working With Surviving CCR Members On New Venture
By Andrew Magnotta @AndrewMagnotta
April 9, 2019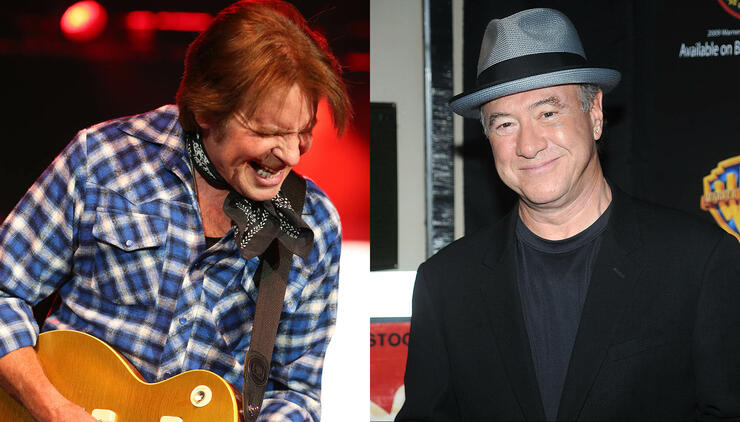 It's been nearly 50 years since John Fogerty left Creedence Clearwater Revival and only recently did he get back on speaking terms with his former band mates.
For decades, Fogerty didn't even perform music he helped create with the legendary Southern rock band, as he and former CCR bassist Stu Cook and drummer Doug Clifford slagged one another in the press and exchanged lawsuits.
Fogerty famously refused to perform with Cook and Clifford at the band's Rock and Roll Hall of Fame induction in 1993. A few years later, Cook and Clifford began touring again as Creedence Clearwater Revisited, a band they plan to retire in September after touring with it for nearly five times as long as the original CCR existed.
While there's no indication of a reunion concert in the future, the trio has apparently resolved some of its long-standing gripes and partnered to maintain the band's legacy.
"We're not sniping at each other anymore," Cook told Billboard of his relationship with Fogerty. "We're focused on the good things about Creedence, which is where I think we should be."
Fogerty, Cook and Clifford together are planning a slew of projects to keep CCR alive. Among them, the long-awaited release of the band's Woodstock performance, which was excluded from the 1970 festival documentary and its soundtrack.
Fogerty revealed last year that part of the reason he began performing CCR songs live again was because Bob Dylan warned him years ago that if he didn't, they would be forgotten.
This summer, Fogerty will celebrate CCR's part in Woodstock with a set at Woodstock 50.
Photo: Getty Images
Chat About John Fogerty Working With Surviving CCR Members On New Venture