Taylor Swift Donates $113K To Fight Against Anti-LGBTQ Bills In Tennessee
By Paris Close
April 9, 2019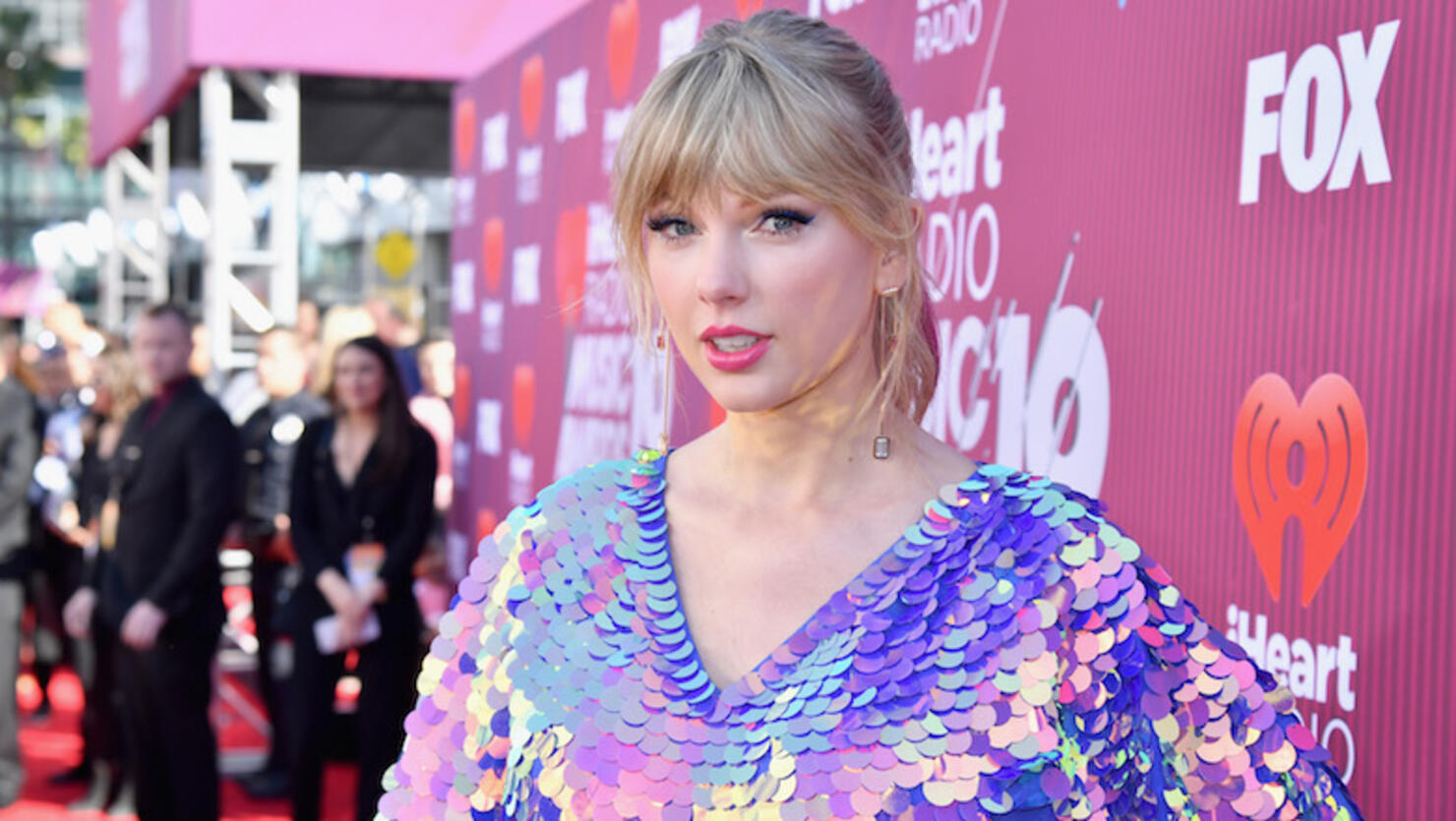 Taylor Swift put her money where her politics are this week.
On Monday (April 8), the "End Game" singer, who launched her music career in Nashville, donated $113,000 to the Tennessee Equality Project — the city's pro-LGBTQ advocacy group — according to TEP executive director Chris Sanders. "Honored and grateful" for the contribution, Sanders says, "Taylor Swift has been a long-time ally to the LGBTQ community."
"She sees our struggle in Tennessee and continues to add her voice with so many good people, including religious leaders, who are speaking out for love in the face of fear," adds Sanders, who since 2013 has served for the foundation which "advocates for the equal rights of LGBTQ people in Tennessee."
Along with the charity, the 29-year-old also sent a handwritten letter praising the project's push back against the commonly referred "Slate of Hate," a series of bills that purposefully discriminate against LGBTQ individuals.
"Dear Chris, I'm writing you to say that I'm so inspired by the work you do, specifically in organizing the recent petition of Tennessee faith leaders standing up against the 'Slate of Hate' in our state legislature," Swift writes in the note. "Please convey my heartfelt thanks to them and accept this donation to support the work you and those leaders are doing. I'm so grateful that they're giving all people a place to worship."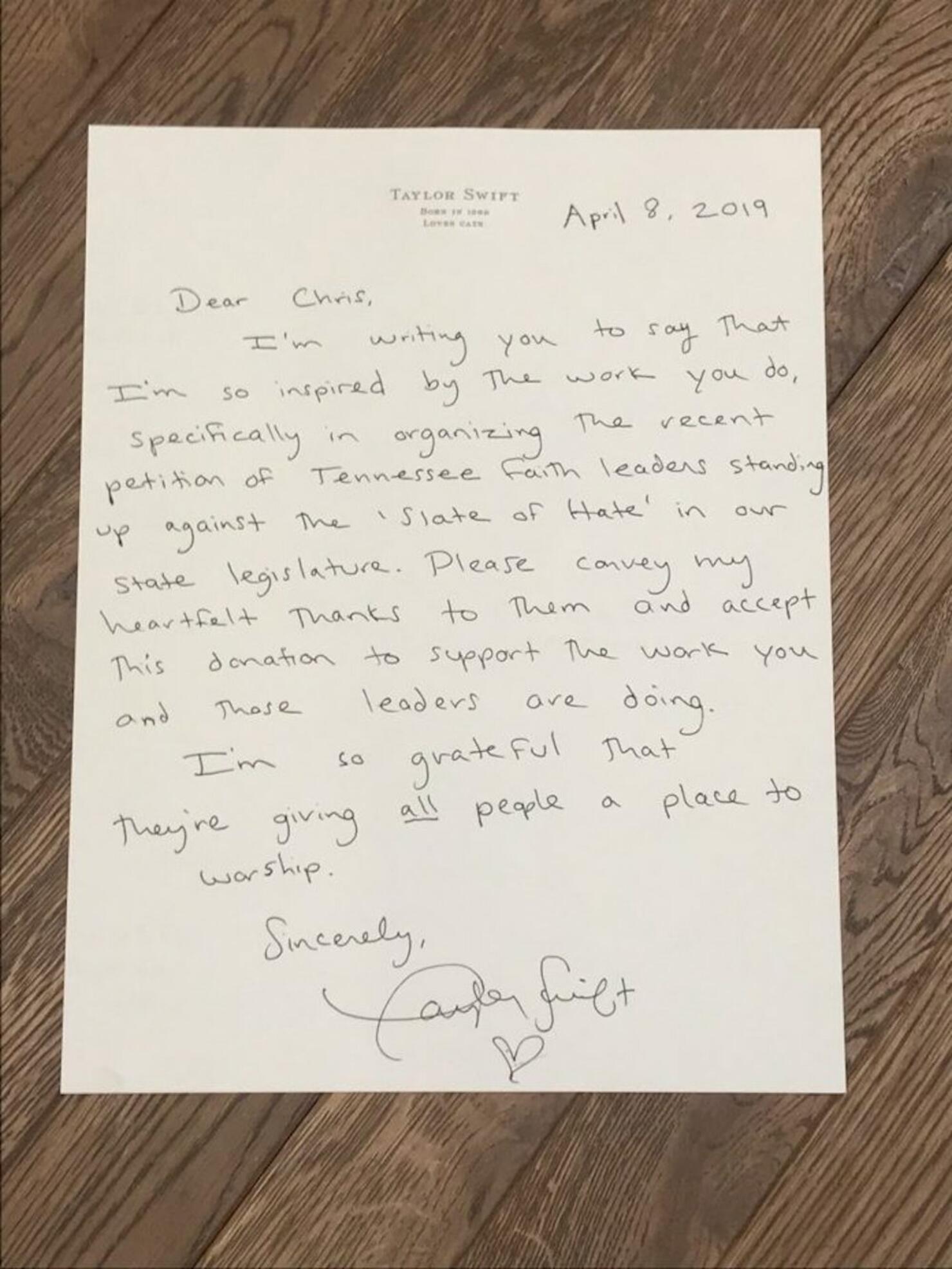 If passed, the legislation would permit adoption agencies to discriminate against same-sex couples; prevent state and local governments from taking actions against businesses based on its LGBTQ-inclusive internal policies; target transgender students by refusing individuals to use facilities as well as allow law enforcement to arrest transgender and gender-nonconforming people for "indecent exposure" for using facilities that match their gender identity.
Swift's generous donation comes six months after the pop star broke her silence on politics via Instagram ahead of last year's midterm elections in November, voicing support for the state's Democratic congressmen and Senate, citing the candidates' will to advance gender equality and LGBTQ rights.
Photo: Getty Images