Fall Out Boy Transport To Lil Peep's World In 'I've Been Waiting' Video
By Katrina Nattress
April 10, 2019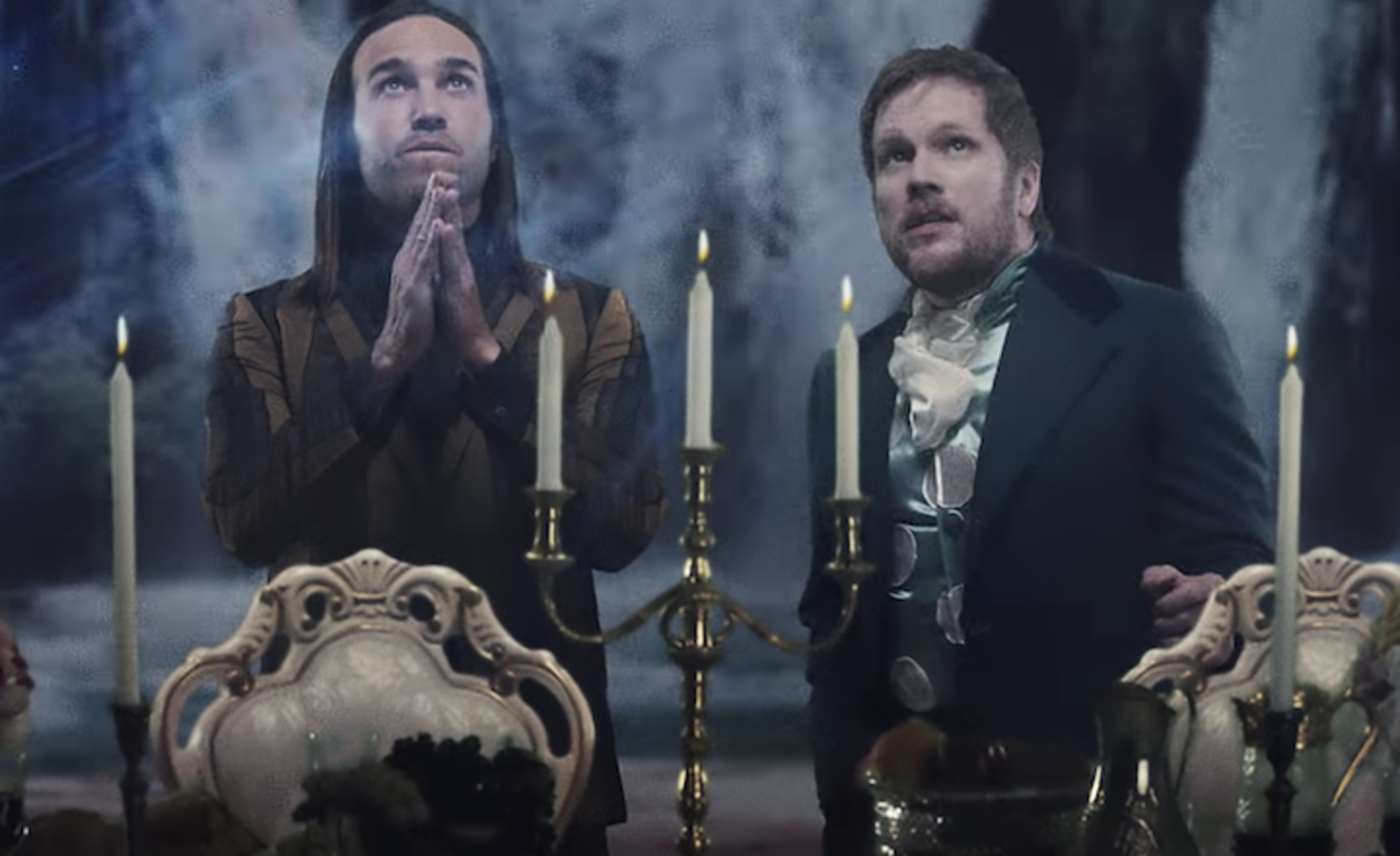 A few months ago, Fall Out Boy teamed up with iLoveMakonnen and Lil Peep to gift the world with the emo rapper's latest posthumous single, "I've Been Waiting." On Wednesday, they revealed the perfect music video to go along with it.
While teasing the visuals earlier this week, the band revealed that the video would bring viewers into "Lil Peeps' world" and was based off an original idea from the rapper, who tragically passed away in 2017. The clip begins with the message "Dedicated to all those people that want to feel magic around them. And also to Peep, who inspired this magic," scrawled on a black screen with birds chirping in the background. It then fades to the whimsical world, which hides behind a group of branches perfectly situated to create a profile of Peep's face. Though the late rapper never physically appears, he's represented by a benevolent creature that kind of resembles a big, white moth.
The video shows Makonnen following the creature to a magical banquet hosted by Fall Out Boy's Pete Wentz and Patrick Stump. From there, the characters explore Peep's fantastical world, making friends along the way.
Watch the "I've Been Waiting" video below.