Foster The People Lead The Revolution In 'Style' Video: Watch
By Katrina Nattress
April 10, 2019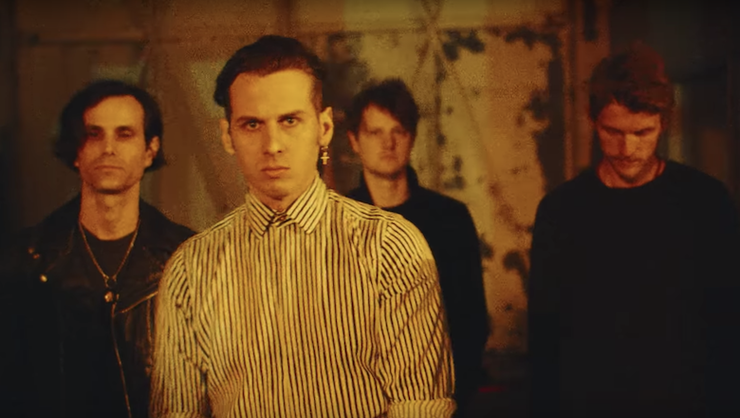 In case you weren't aware, the revolution is here — and it's being led by Foster The People. The band shared its latest single "Style" along with an accompanying video this week, and the Mark Foster-directed clip shows a more political side of the indie group.
"I've been to hell but I've learned to keep my cool/ Holdin' onto the devil, got him by the throat 'cause I refuse/ Yeah, I won't take my last breath in denial and/ You can't take it from me," Foster preaches to a group of underground rebels, who erupt in thunderous applause. As he continues his soapbox speech, his followers begin gravitating toward a giant, glowing orb. Meanwhile, the oppressors — men donning business suits and stacked paper heads — attempt to break down the doors of the warehouse Foster and his supporters are hiding out in. They pour gasoline on the orb and light it on fire as the paperheads make their way inside. What happens next is a frightening blur.
Watch the "Style" video below.
Though Foster The People have yet to announce a new album, we feel like it's only a matter of time. This is the third single, following "Worst Nites" and "Sit Next To Me," the band has released since 2017's Sacred Hearts Club.
Photo: YouTube
Chat About Foster The People Lead The Revolution In 'Style' Video: Watch