Groom's Ex Interrupts His Wedding While Wearing A Wedding Dress
By Dave Basner
July 16, 2020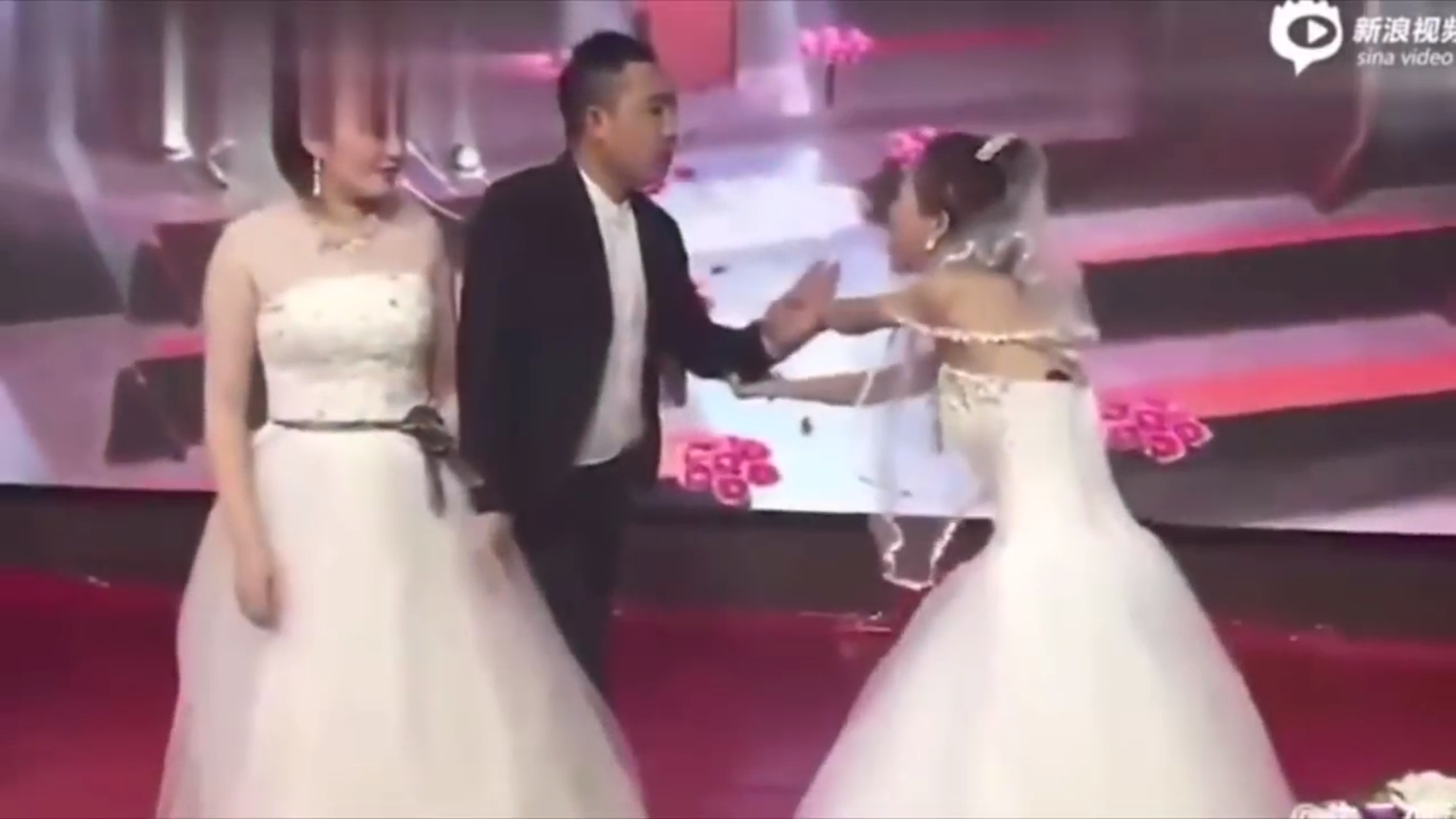 So many things can go wrong at a wedding - the food might not turn out well, someone might faint, the cake could fall - but what happened at one couple's nuptials in China beats them all. As the groom was about to kiss his brand new wife, his ex showed up. However, she didn't just burst in and interrupt the ceremony, she went right up to the nearly newlyweds... while wearing a wedding dress. The woman began to pull the groom's arm then got down on her knees and told him, "It was my fault."
He was able to brush her off and take his bride's hand, but when his ex reached out for him again and he tried to back away, his bride had enough and stormed off in anger. The groom chased after her as his ex begged him for forgiveness and for another chance.
After the scene unfolded, the emcee said, "We have an unexpected situation here." He then quoted a Chinese proverb noting, "If you ask life what love is, it is to devote your life to someone else."
No word on what happened after the incident.