Couple Furious Over What A Guest Wrote On Their Wedding RSVP Card
By Dave Basner
April 11, 2019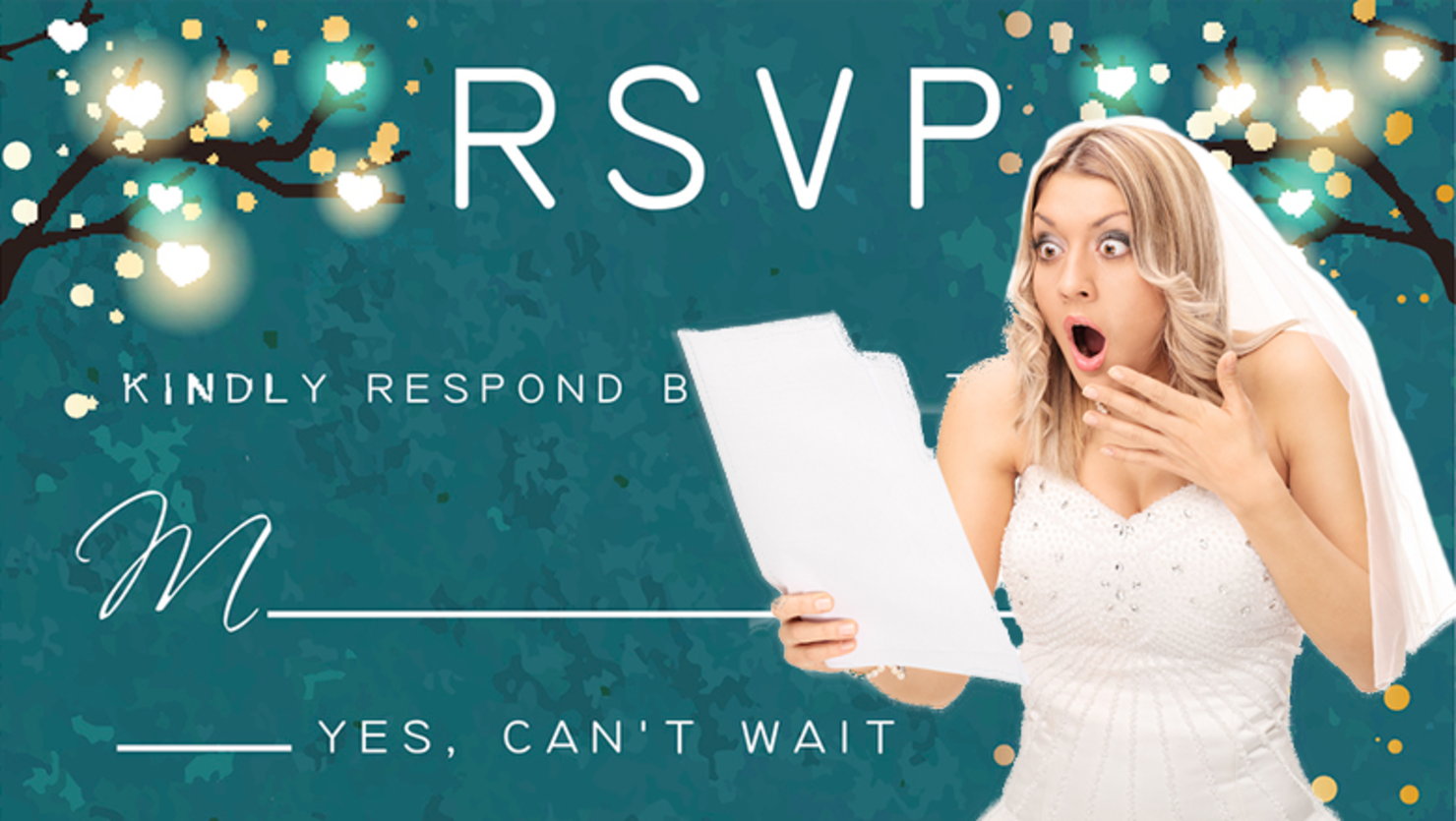 When planning a wedding, typically the most important piece of information a couple needs to know is how many people are coming. Understanding the number of guests helps with figuring out the budget, since typically there is a cost to each attendee. It's the main reason why the bride and groom ask people to RSVP with the names of who is or is not coming. Usually people kindly send back the note and reveal if they will be in attendance and, if so, the name of their guest, but the way one couple returned their RSVP has not just the bride and groom furious, but the entire Internet as well.
That's because in the space on the RSVP that asks for the number of people in their party, they replied "10" and wrote a note that reads "Six adults, four kids." They added, "I'm not including [redacted name] I can if you want to (it's 1 adult, 2 kids)." That means they might have a whopping 13 people in their party, which the soon-to-be newlyweds only thought would be two people.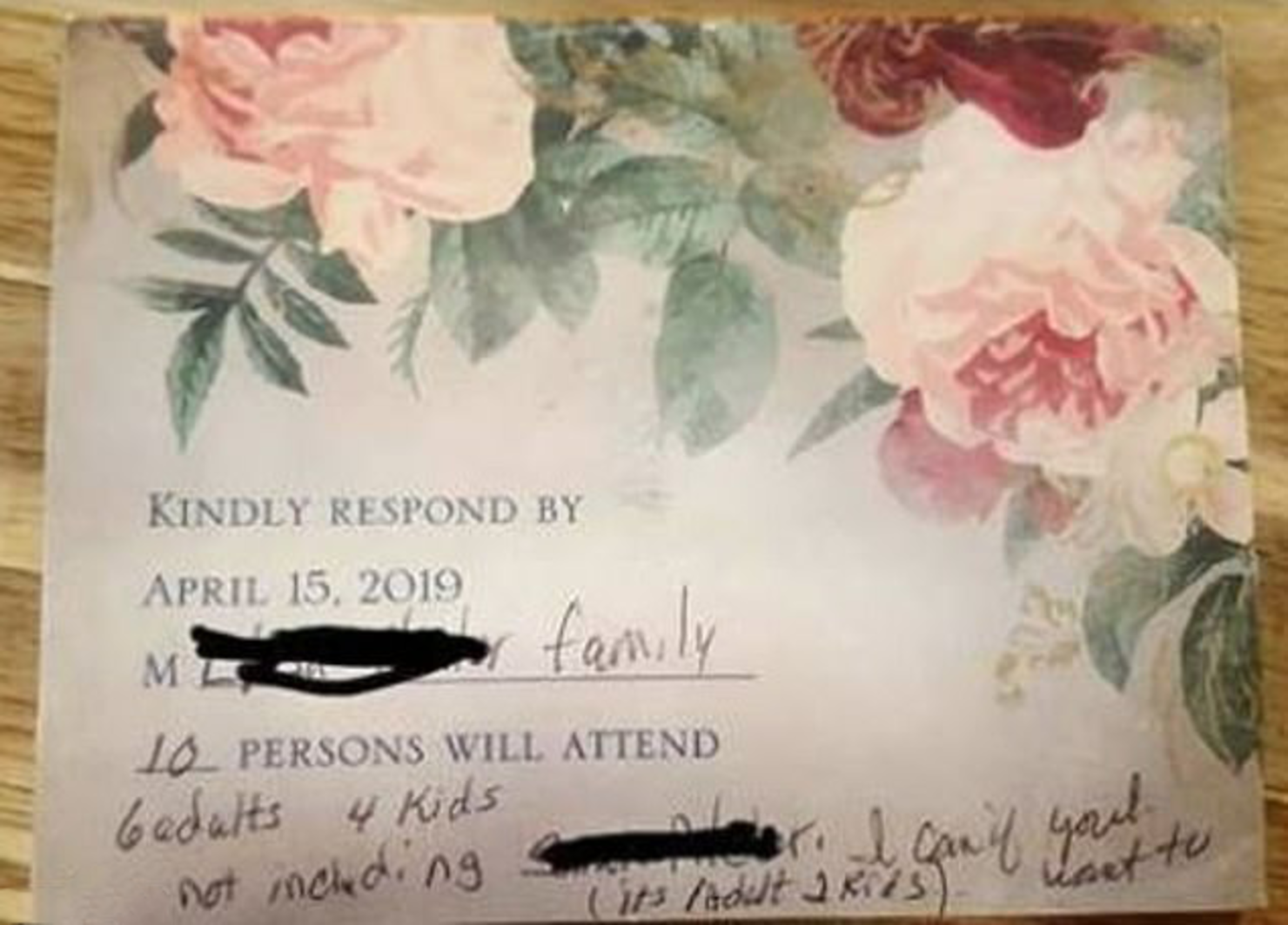 Someone posted the RSVP card on a wedding shaming Facebook page, explaining that it was sent to a couple in the groom's stepdad's family. It seemed everyone who saw it had something to say about it.
Along with calling the guests rude, many commenters suggested the bride and groom uninvite them or charge them.
Some people thought that the RSVP was fake, but plenty of others chimed in to say that something similar happened when they were planning their weddings.
A few commenters actually blamed the couple getting married, writing things like, "People need to be more specific though. You send an invite with no name on it and a blank space for a head count, you clearly know the other family members, how is aunt Suzy supposed to know she can't take uncle Bob and the kids with her or whatever unless you specify. 'Family' is pretty open. Her, her husband, a few adult kids, their kids etc. It adds up. If you only want two people coming, make sure you let them know." However, many disagreed with one writing, "The envelope is usually addressed to one person, a couple, or blank and family. It's usually very obvious who is invited."
No word on what the couple plans to do.
Photo: Getty Images