Wendy Williams Files For Divorce From Husband Kevin Hunter
By Lauren Crawford
April 11, 2019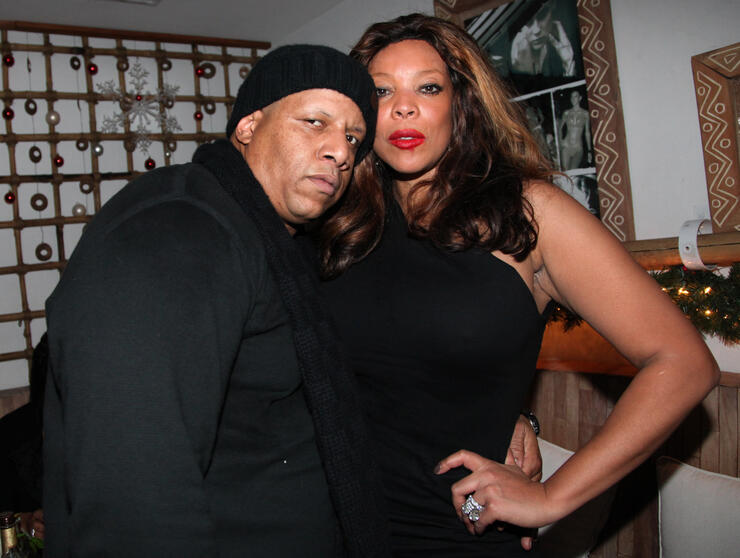 It's over!
Wendy Williams has officially filed for divorce from her husband of nearly 22 years, Kevin Hunter.
According to Page Six, the 54-year-old talk show host served Kevin with divorce papers early Thursday morning (April 11). The couple's split comes amid rumors Kevin's alleged longtime-mistress gave birth to a baby girl last month.
While Wendy has not addressed said rumors, she has been honest about it being a tough few months. After returning to her talk show in March, following an extended hiatus that many blamed on her marital issues, Wendy told viewers that she was living in a sober living facility. Then days later, she was reportedly hospitalized due to an alleged relapse after reportedly being found drunk.
"She was in a bad way and disappeared from the studio after her show Monday," a source told Daily Mail at the time. "She went back to the sober house only to check herself out and decided to start drinking."
All of which came before the Wendy Show host announced that she would be taking a "scheduled" break from her show, just hours after her reported hospitalization and relapse. "We have planned break coming up next week," she told her studio audience before hinting that the break had nothing to do with her reported hospitalization. "I know... it was planned though. But we're back with live shows on April 8th."
Photo: Getty Images
Chat About Wendy Williams Files For Divorce From Husband Kevin Hunter