Why Is Kacey Musgraves Apprehensive Of Fame?
By Lauryn Snapp
April 11, 2019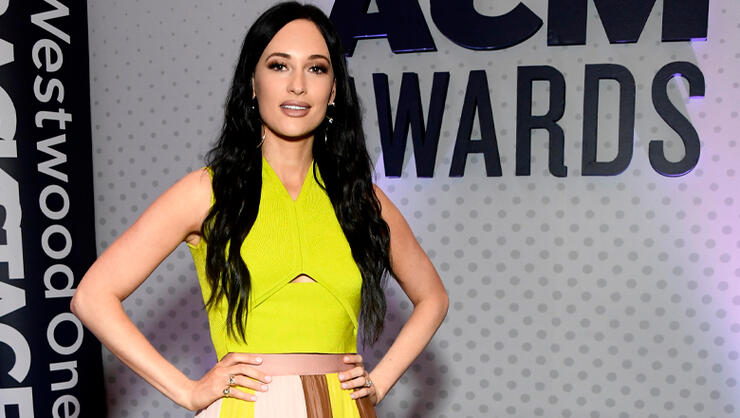 Kacey Musgraves, fresh off the high of winning 2019 ACM Album of the Year, discusses how her idols, Dolly Parton and Loretta Lynn, have helped influence her both personally and professionally.
Musgraves shared with PopCulture.com, "I don't take that lightly that they paved the pathway for me. I grew up singing up all their songs. They are ingrained in my brain. It's really important to me." Musgraves, an advocate for more females in country music, is happy to be in the country music family but was hesitant of being an artist.
RELATED: What Caused Kacey Musgraves To Blush Backstage?
The "High Horse" singer shared with CBS This Morning, "I was kind of turned off by the whole artist side of things," she says, "And then somewhere along the way, I started collecting these songs that felt like I wouldn't want to give them up."
Musgraves cites herself as a songwriter first, and has co-written every track on all three of her studio albums except for the Willie Nelson cover "Are You Sure" featured on 'Pageant Material.'
RELATED: Where Does Kacey Musgraves Dream Up Inspiration For Songs?
Photo Credit: Getty Images.
Chat About Why Is Kacey Musgraves Apprehensive Of Fame?