Best LGBTQ Podcasts For Millennials
By Paris Close
April 12, 2019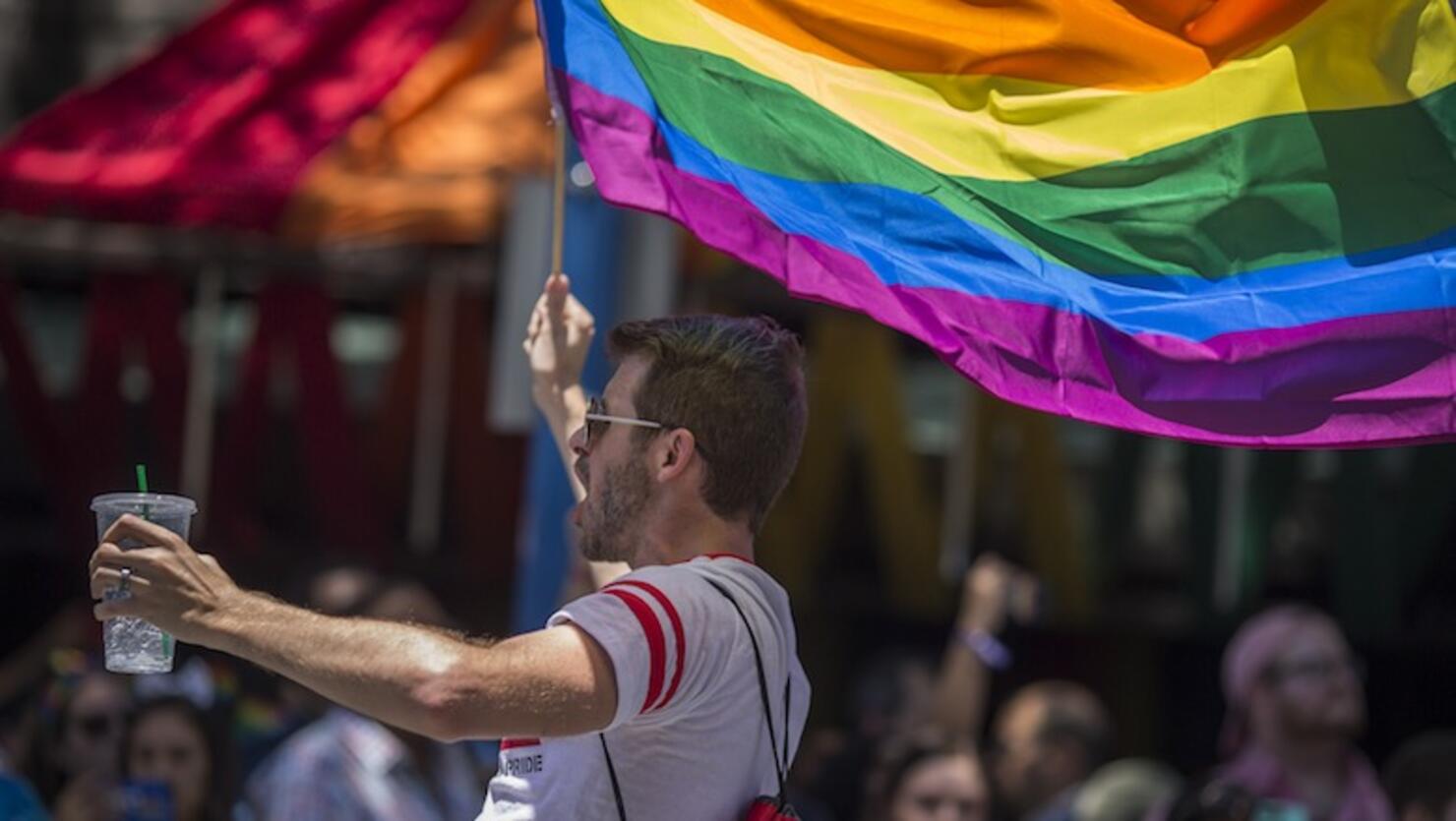 Pride may have passed, but there's no better way to keep spreading love than by supporting an LGBTQ podcast series. There are tons of queer content creators are making fun podcasts on relatable and educational topics to keep the community informed and inspired — and so we've compiled a list of some of our best pride-worthy podcasts that will appeal to LGBTQ millennials everywhere.
Start binging these podcasts, below, and Pride Month will back again before you know it.
HIM
Set against the backdrop of New York City, HIM is a weekly podcast hosted by four black gay men — Stevie, Malik, Erin and Trey — discussing their love lives, experiences, and what impacts them as members of the LGBTQIA+ community.
Outward: Slate's LGBTQ Podcast
Slate's "whip-smart" Outward podcast is a queer-centric monthly salon in which hosts and guests inform and enrich listeners' comprehension of queer culture and politics by engaging audiences in a unique and colorful conversation about issues impacting LGBTQ communities.
LGBTQ&A
Hosted and created by Jeffrey Masters, LGBTQ&A is a New York Times-featured podcast which aims to expand beyond the typical coming out narrative by incorporating the real-life experiences, defining moments and accomplishments of its special guests.
Chewing the Cud
Based in the United Kingdom, Chewing the Cud is a self-proclaimed "gay-interest magazine show" which invites LGBTQ guests to discuss current topics involving news and social trends within the community every Sunday afternoon.
Gender Reveal
Gender Reveal prides itself on informing audiences about gender and creating a space centered on non-binary, transgender, and gender nonconforming individuals. Listeners of the show are also treated to interviews with LGBTQ artists, activists, and educators as well as audience Q&As.
Homophilia
Hosted by Dave Holmes and Matt McConkey, Homophilia is a queer comedy podcast that occasionally talks sex and dating and celebrates pop culture obsessions — with a bit of fun poking at celebrities, including previous special guests like Lance Bass, Blake Mitchell, and Brian Justin Crum.
Throwing Shade
A political comedy podcast, Erin Gibson and Bryan Safi's Throwing Shade delivers a fresh take on pop culture, women's rights, and LGBTQ rights with hilarity and vulgarity every Thursday.
The Outspoken Voices Podcast
Created by Family Equality Council, the Outspoken Voices Podcast is a helpful monthly podcast that offers advice and information for LGBTQ+ families and members looking to start one of their own.
QUEERY with Cameron Esposito
Standup comic Cameron Esposito's QUEERY is an hour-long podcast that explores personal stories of identity, personality and the "shifting cultural matrix" concerning gender, sexuality and civil rights.
Your Fave Is Problematic
Can't get over your problematic fave? Hosts Kristen and Elizabeth's podcast series Your Fave Is Problematic challenges our favorite television shows, films, and pop culture figures discussing social issues of race, gender, the LGBTQ community.
Photo: Getty Images