Britney Spears Spotted Out For First Time Amid Mental Health Treatment
By Paris Close
April 12, 2019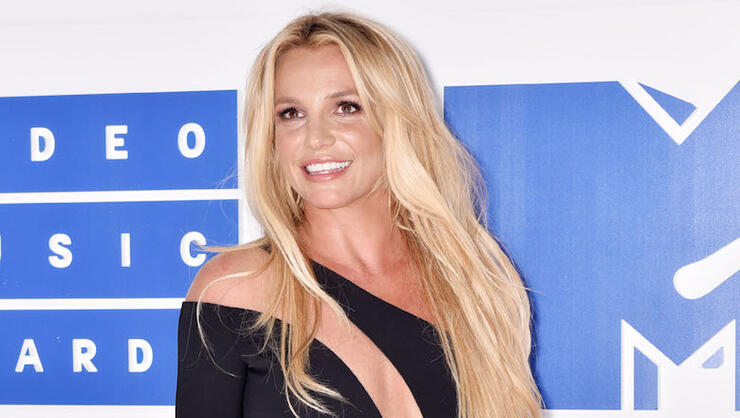 Britney Spears is still taking care of herself as she continues treatment for her mental health.
According to E! News, the "Slumber Party" singer was spotted out at a Los Angeles hair salon Thursday morning (April 11), where a source said she "arrived with three people from her team this morning to get her blonde roots touched up and extensions retouched." The eyewitness also described Spears looked to be in "good spirits" as she treated herself some self-care, adding, "She seemed fine and content… [She] was definitely excited to get her hair done."
It's the first outing we've learned from the 37-year-old pop star since she checked into a mental health facility for "all-encompassing wellness treatment" in late-March amid her father Jamie Spears' dire health condition with a near-death illness.
In January, Britney canceled her 2019 "Domination" Las Vegas residency and took an indefinite hiatus from work to care for her father during his health crisis. Jamie had undergone two corrective operations for his intestines and colon months prior; the latter procedure, however, caused a "life-threatening" colon rupture.
"I don't even know where to start with this, because this is so tough for me to say," the "Work" artist wrote in an emotional tweet at the time. "I will not be performing my new show 'Domination.' I've been looking forward to this show and seeing all of you this year, so doing this breaks my heart."
"Her dad being sick has taken a toll on her. He nearly died and actually had another surgery a few weeks ago. He's not doing well," a source of Britney's inner circle told PEOPLE. "They're so close and it has been a lot. There is nothing dramatic going on with her — she just realized she needs to make sure to take time to care for herself."
Photo: Getty Images
Chat About Britney Spears Spotted Out For First Time Amid Mental Health Treatment