Michael Anthony, Sammy Hagar Only Became Close After Van Halen
By Andrew Magnotta @AndrewMagnotta
April 12, 2019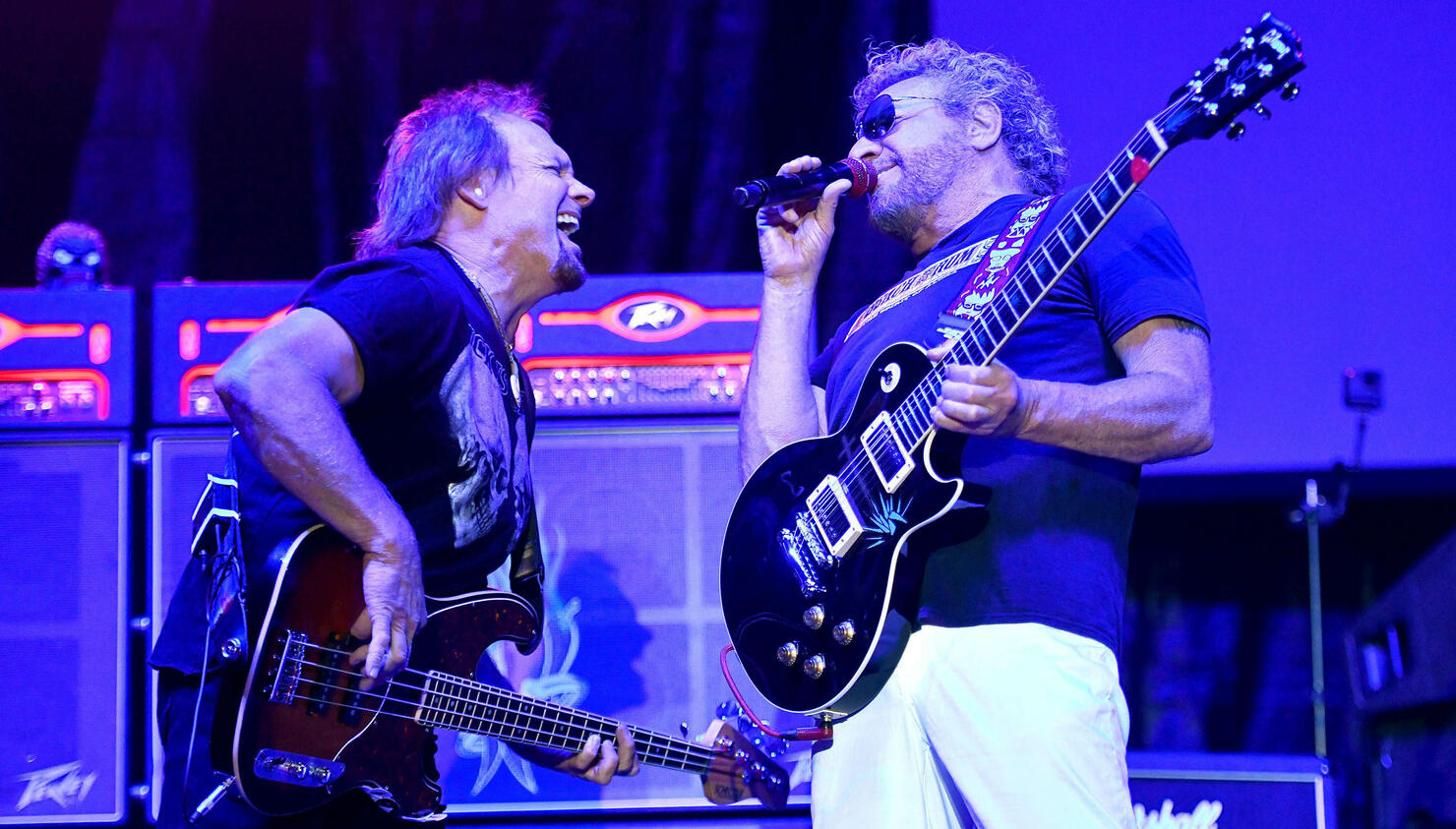 Michael Anthony and Sammy Hagar have now been in at least five bands together since 1985, but the bassist suggests that Van Halen was the only one of those projects that was ever complicated.
Anthony's split with Van Halen in 2004 was a long time coming, and about as ugly as it could possibly have been. But it also brought him closer to the band's former lead singer, Hagar, with whom he formed a bond years earlier.
Anthony told iHeartRadio and Q104.3 New York's Jim Kerr on Wednesday that he and Hagar didn't bond in Van Halen nearly as much as they did once Hagar left the band in the '90s.
"I've known Sammy now since at least '85, when he first joined Van Halen," Anthony explained. "Back then he was the singer in Van Halen, we were great friends, we did what we did in Van Halen. But it wasn't until he was out of Van Halen and we reconnected again that we actually became better friends this time around because we reconnected on a different level. Not just, 'Here's your new lead singer.' I'll tell you, we like the same things: we like the beach, we like mezquila, we like all those things together, and we love the same kind of music. It's natural."
Anthony and Hagar have played together in Van Halen, Sammy Hagar & The Waboritas, Planet Us, Chickenfoot and The Circle. Additionally, Anthony sat in with in Hagar's band during Hagar's 2002 tour with David Lee Roth.
Before The Circle's tour last spring, the bassist called his collaboration with Hagar seamless.
"There's no egos involved, we are all really good friends and although it's nice to make money, it's not money driven," Anthony said at the time.
Hagar & The Circle are about to release their debut album, Space Between, on May 10. The band's tour begins April 19.
Go here for tour dates and more information.
Photo: Getty Images