Weezer Just Made Us Nostalgic and Brought Out TLC's Chilli, Tears for Fears
By December Savage
April 14, 2019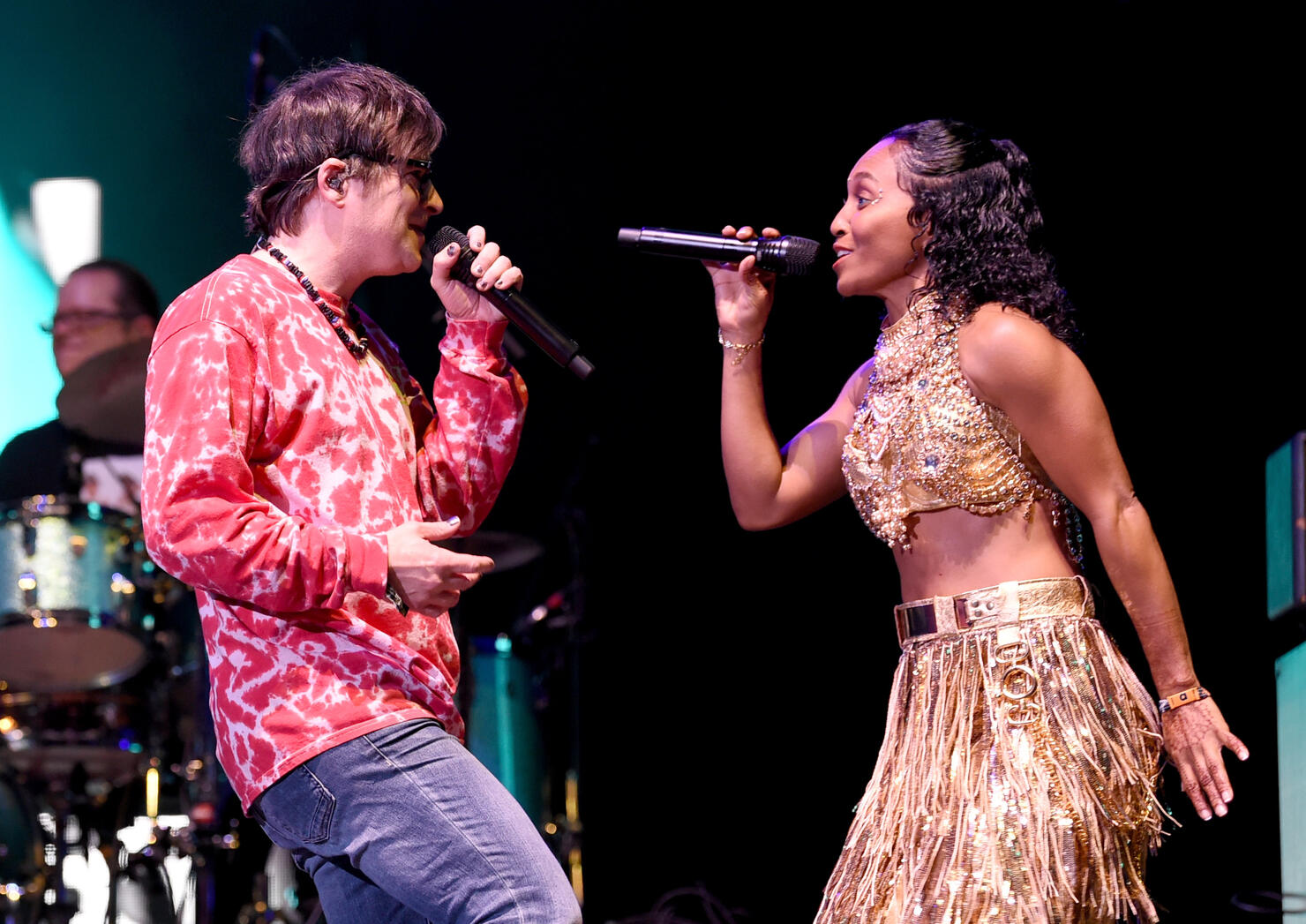 Weezer graced the stage at the Coachella Valley Music and Arts Festival in California and really put us in that 90's mood. Fans heard more covers and classic hit than new music, but are they complaining? Nope!
The Los Angeles rock band brought out English pop/rock band, Tears for Fears and all of a sudden the Coachella valley venue became a old school romcom film.
The two power bands performed the 1986 hit Everybody Wants to Rule the World together. (Fun fact: This song earned the Brit Award for Best British Single in 1986.)
Twitter users were flipping out at the magic they just witnessed seeing these two bands perform together.
"If you were to tell me Tears for Fears would come out during Weezer's set to sing Everybody Wants to Rule the World in the year of our lord 2019, I would not believe you except I JUST WITNESSED IT"
If you were to tell me Tears for Fears would come out during Weezer's set to sing Everybody Wants to Rule the World in the year of our lord 2019, I would not believe you except I JUST WITNESSED IT

— SPARKSCHELLA 2019 is with the WGA, DUH. 🎡 🖤🥂⚾️ (@kyliesparks) April 14, 2019
Weezer's Set list included:
Buddy Holly
My Name is Jonas
Beverly Hills
Hush Pipe
El Scorcho
Everybody wants to Rule the World
Undone
Can't Knock the Hustle
No Scrubs
Pork and Beans
Perfect Situation
Island in the Sun
Africa
Say it ain't so