Jhené Aiko Sends Heartfelt Message To Ex Big Sean
By Peyton Blakemore
April 14, 2019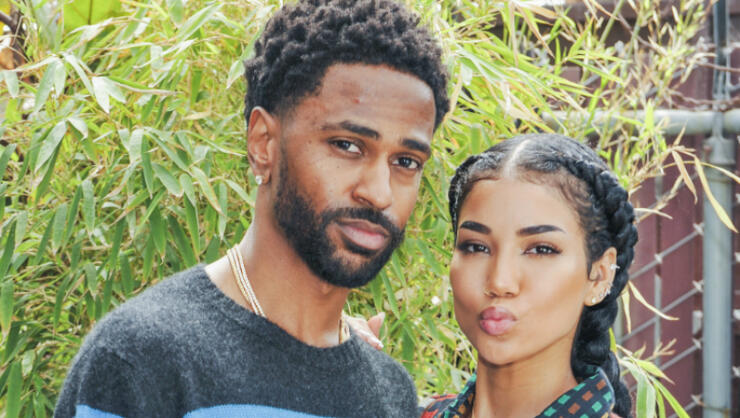 Jhené Aiko knows all too well that not every day is promised, so she took the opportunity to send some love to her ex-love Big Sean.
Days after Nipsey Hussle was gunned down outside his L.A. clothing store, Big Sean shared a tribute to his friend and fellow MC on Instagram. "We still feel your energy, thank you Nipsey," he captioned a series of videos of him honoring the late rapper during a performance.
Jhené later responded to Sean's post with a heartfelt message after performing at Nipsey's Thursday (April 11) memorial service. "you are so special. to me. to the world. while we're both still on this planet I just to say... i love you beyond measure," she wrote. "even tho i get big mad and u trigger the f**k out of me. u make me feel. and i appreciate that. because i thought i was dead inside."
"my ego has no say when it comes to you. and my heart has been broke a thousand times just to expand. it always find room for you," Jhené continued. "the good and the bad. i love you from this life to the next and all the other lives we've known each other before. imma always talk my sh*t but imma always have ur back."
As fans know, Sean and Jhené dated for nearly three years, from 2016 to 2019. While the couple never officially announced their split, break-up rumors began to circulate at the beginning of the year, and Jhené appeared to confirm their split late last month.
The alleged break-up confirmation came in the form of an Instagram comment. After the "Sativa" singer shared a video her in the studio working on her forthcoming project, one fan seemed to believe it would be filled with shots thrown at Big Sean, and Jhené was all to happy to clear the air.
"Big Sean... she finna snitch," the fan wrote in response to The Shade Room's Instagram Story post of Jhené in the studio cooking up new music. In the post, the 31-year-old singer said had finished working on "3 new freestyles" that featured her "speaking truth only." She additionally wrote, "you can not control me."
Despite the assumed shade, Jhené stepped into The Shade Room to clarify her comments, replying directly to the fan's comment about her "snitching" on her rapper ex. "me and Sean are good," she wrote. "i've got tons of love for him. my next album is all freestyles where i touch on many subjects and relationships... past, present and future."
"i know you all love the drama and would like to think everything i do or say is about him, but i've been though plenty of other things and situations that I pull inspiration from when i sit down to create a song," Jhené added. "have a good day."
Photo: Getty Images