Beck Announces New Album 'Hyperspace', Shares Lead Single 'Saw Lightning'
By Katrina Nattress
April 15, 2019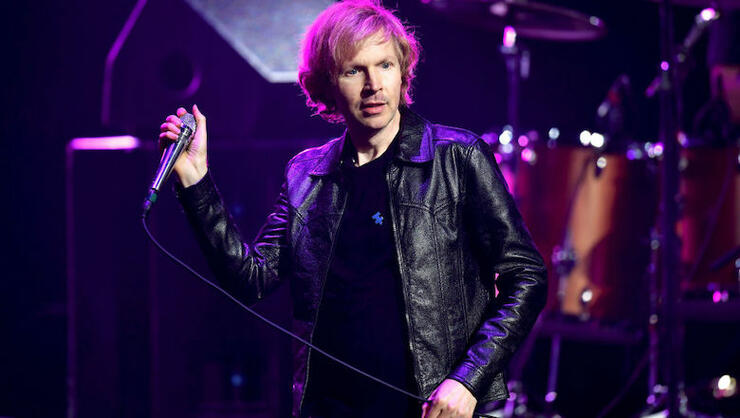 Beck's back!
On Monday (April 15), the iconic singer-songwriter announced his 14th (!!!) album Hyperspace and gave us a taste of what to expect with its lead single "Saw Lightning." The new tune bridges Beck's older folksier material and his more dancy tracks by blending jangly guitar riffs with percussive beats while he oscillates between bluesy and more hip-hop inspired vocal phrasing.
None of this should be surprising given that Pharrell Williams co-wrote and co-produced the song. According to the credits, he also contributed "drums, keyboards and mumbles."
As for the follow up to 2017's Grammy winning Colors, Capitol Records notes that it will drop "at an as yet undetermined point in the space time continuum."
Listen to "Saw Lightning" below.
Though we're unsure when we'll be able to hear Beck's new album, we know when we'll be able to see him live next. Back in February, he announced a joint tour with Cage The Elephant that sees the pair spend July and August traversing the United States. Check out a full list of tour dates here.
In addition to the tour, Beck also lent a hand on Cage The Elephant's upcoming album, Social Cues. Namely on the single "Night Running."
Photo: Getty Images