Billie Eilish & Justin Bieber Finally Met IRL — And It Was The Cutest Thing
By Paris Close
April 15, 2019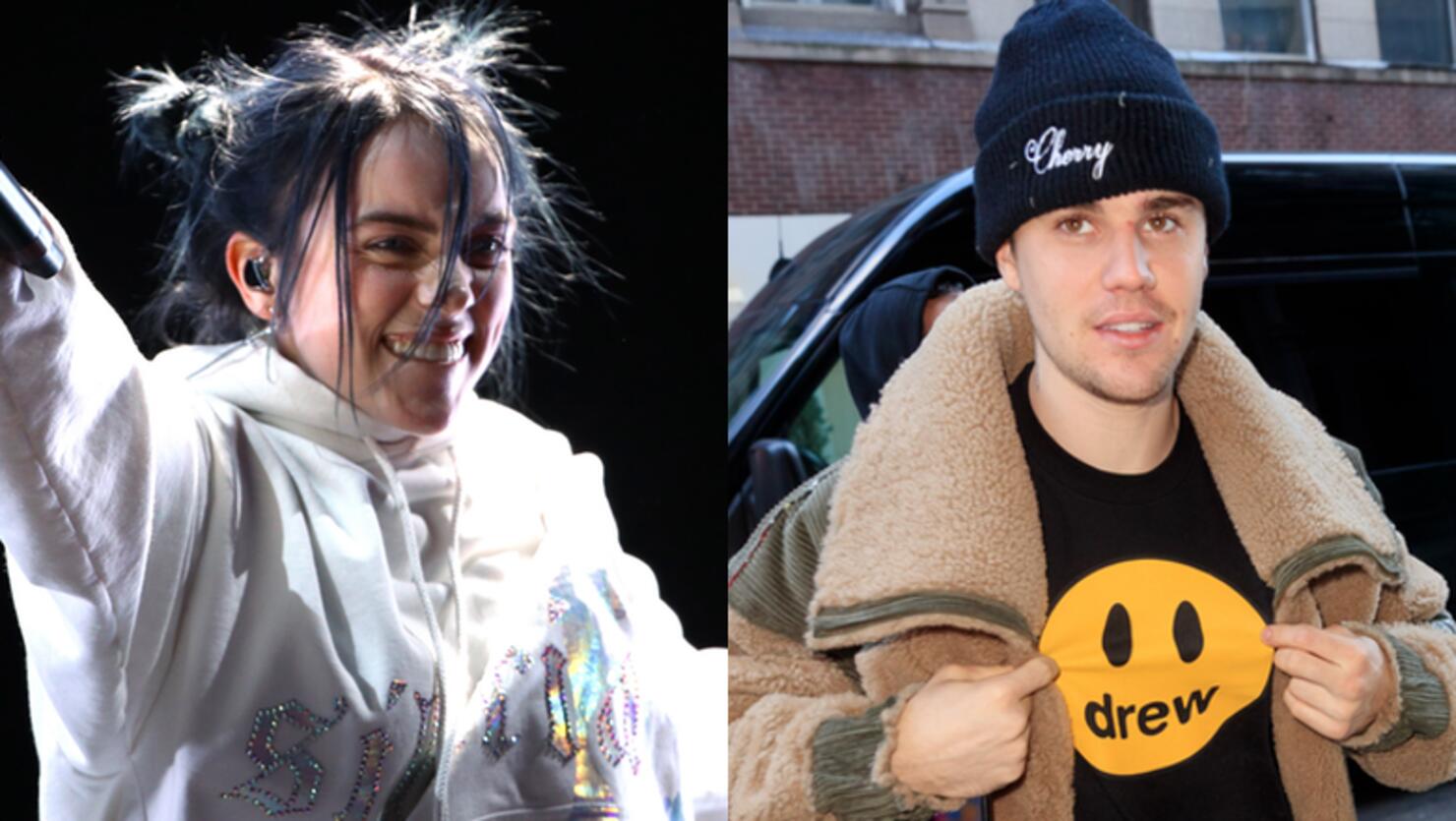 Justin Bieber fulfilled one of Billie Eilish's lifelong dreams of meeting him IRL.
The 17-year-old Belieber had the surprise of her life when she finally got the chance to meet the Biebs in the flesh at Coachella this weekend. Per footage captured by a concert-goer on Sunday night (April 14), the 25-year-old pop star gave the "Wish You Were Gay" songbird a huge hug — and even posted a photo of the two of them at the festival together on his Instagram Stories.
"So, this happened….Long and bright future ahead for you," the "Boyfriend" crooner captioned the picture, showing the artists side by side — with Eilish wearing the cutest, shiest smile ever.
Bieber's longtime manager Scooter Braun also caught the heartwarming moment on Instagram too.
See it below.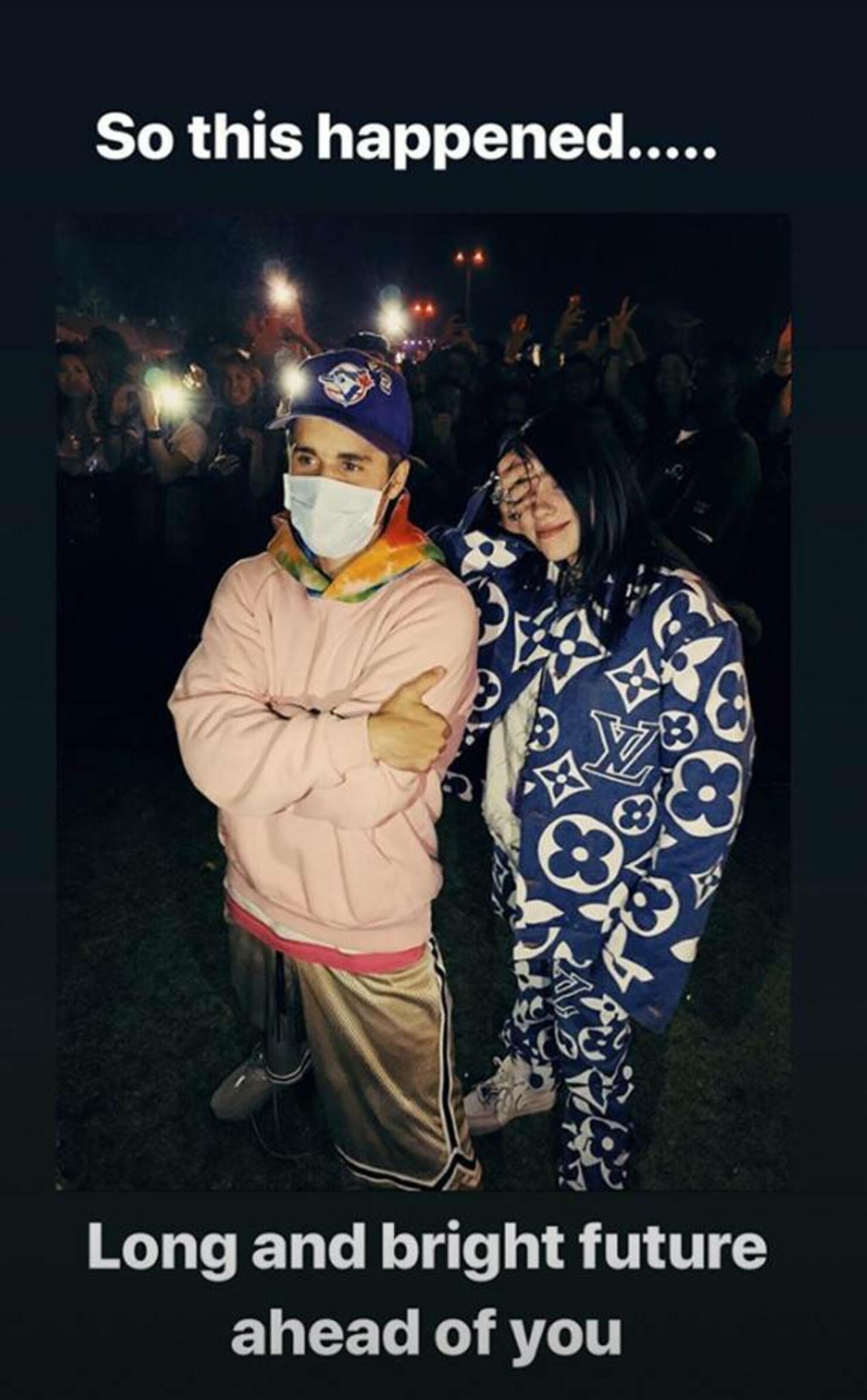 The chance encounter came on the heels of Eilish's Coachella set, where — despite forgetting a few lyrics to her songs — she rocked the stage last night.
Last month, the "Bad Guy" star, who has admitted to gushing over the heartthrob, revealed he recently responded to a DM she sent him before she rose to fame. "We talked about making some stuff, you know! It was crazy, though. The first thing he DM'ed me was a screenshot of, I guess he scrolled up and saw a message I had sent in 2014," Eilish said of their exchange.
Apparently, she dropped a note in his inbox which read: "Hey Justin, I just wanted to talk. How are you? Please answer." Her fave finally answered back — though not with the reply she anticipated — quipping, "LOL."
Despite their strange exchange, Eilish said the interaction may have spawned the beginnings of the pair working recording a track together down the line.
Photo: Getty Images