Madonna Releasing New Collab 'Medellin' Featuring Maluma This Week
By Paris Close
April 15, 2019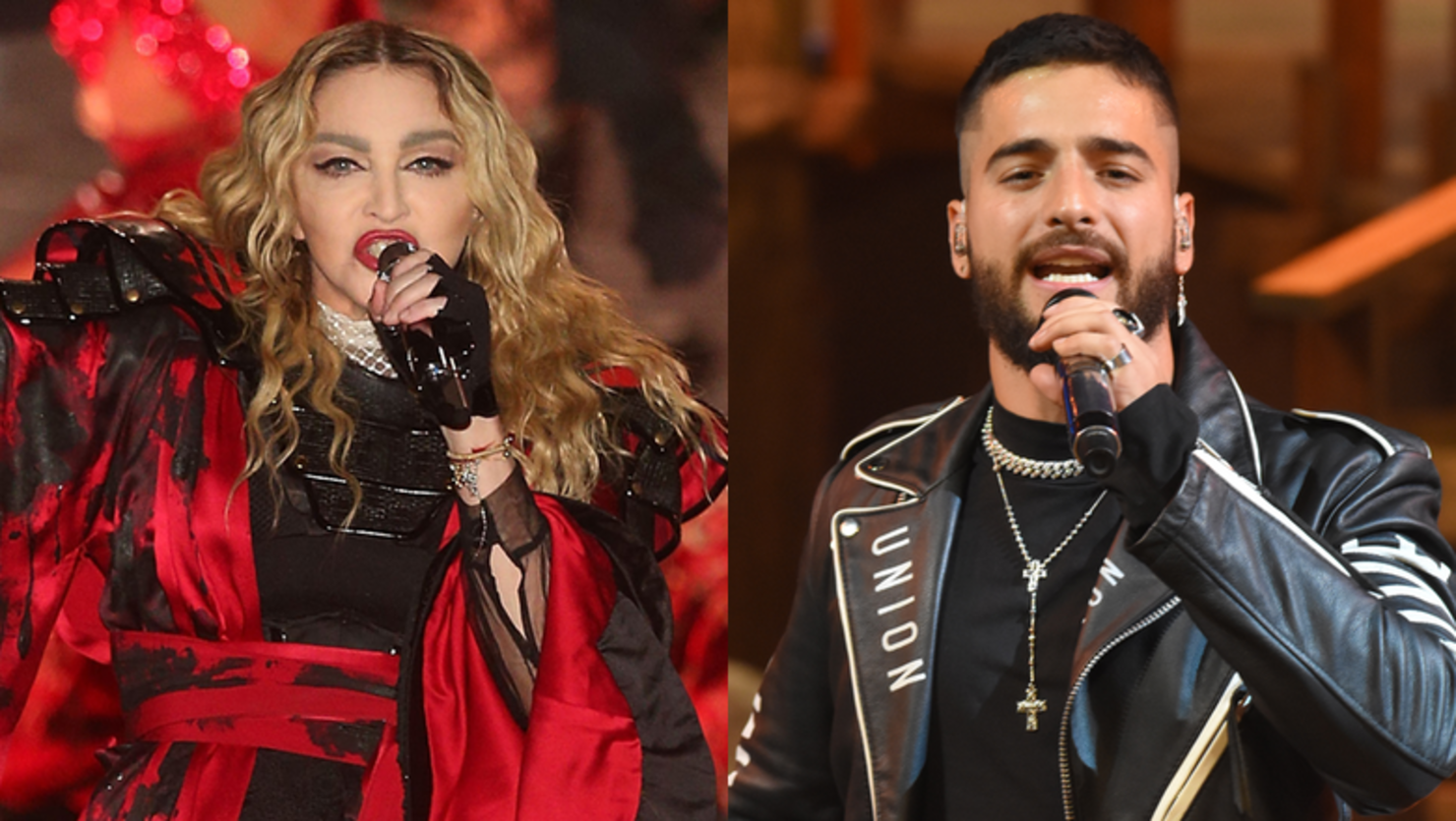 Madonna has tapped Maluma for her first single from her new album.
Straight on the heels of the Queen of Pop giving a name to her fourteenth studio effort, Madame X, the "Give It To Me" singer revealed the Columbian sensation would be featured on a new track titled "Medellín" (a city in Colombia, also made famous for its Flower Festival). Madonna teased the song on social media with an image of her all-white attired alter ego Madame X posing alongside a smoking-hot Maluma, dressed in a baroque red suit.
"Medellín", set to premiere on Wednesday (April 17), will be the first offering from Madonna's latest LP since she unveiled Rebel Heart in 2015. The "Ray of Light" artist appeared to hint at the collaboration months ago, sharing images of she and the "HP" musician in the studio, writing, "Cooking up some Fuego over here!"
Hours ahead of announcing her next single, Madonna officially signaled the arrival of Madame X with an enigmatic visual preview introducing the "Vogue" superstar's eponymous persona. Per the mysterious clip, Madonna's Madame X moonlights as many things: "a dancer, a professor, a head of state, a housekeeper" — the list goes on.
In the preview, the 60-year-old entertainer also sings, "The thing that hurt the most was that I wasn't lost." It's unclear whether the lyrics appear as part of the teaser itself, or "Medellín."
Madonna has not yet given a release date for her upcoming album.
While you're waiting, indulge in the teasers below.