Jake E. Lee Says Ozzy Never Snorted Ants At The Pool With Mötley Crüe
By Andrew Magnotta @AndrewMagnotta
April 16, 2019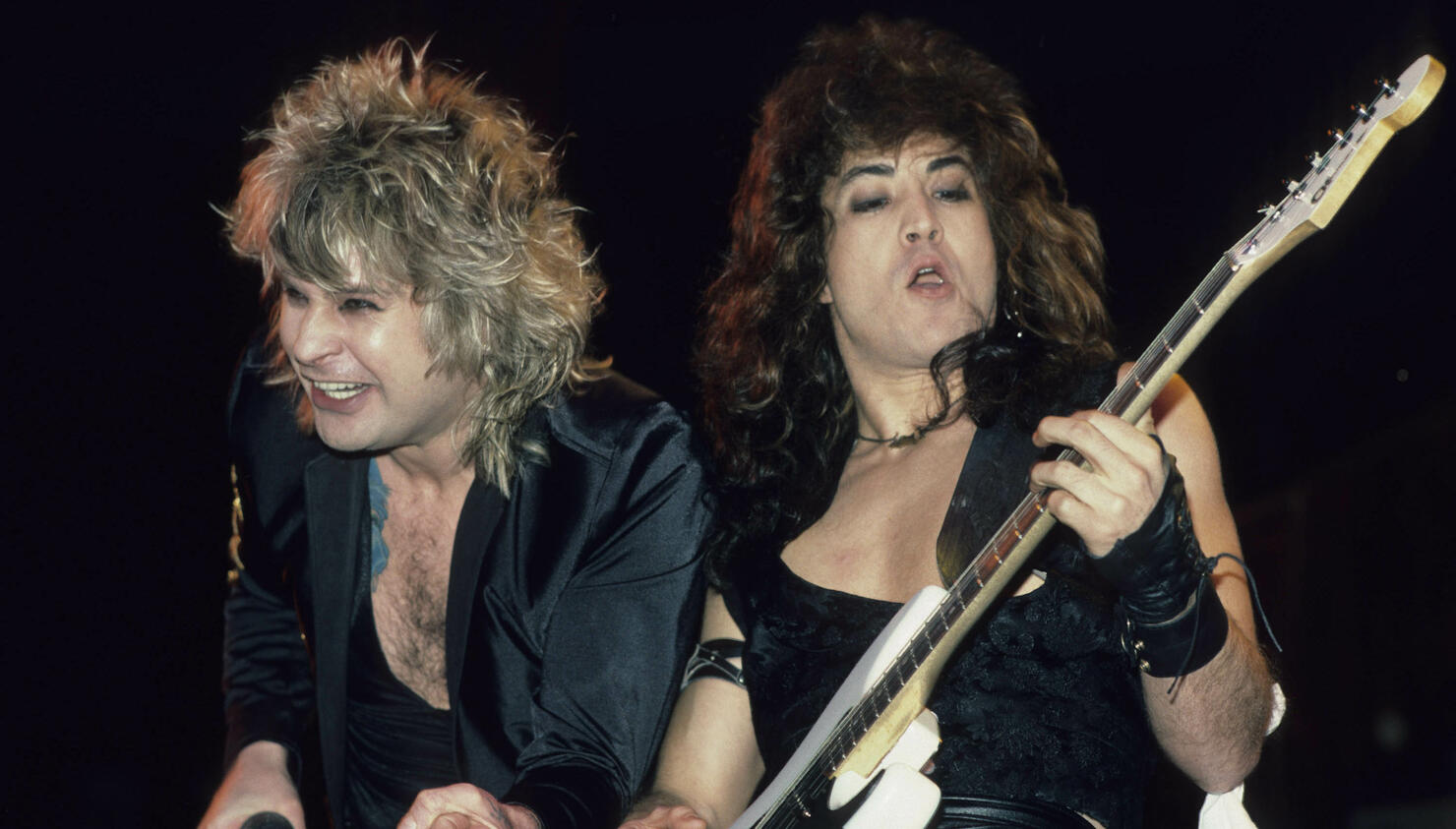 Former Ozzy Osbourne guitarist Jake E. Lee says he probably has a more reliable account of The Dirt's infamous 1984 pool scene than its drug-addled participants.
Lee, who was in Ozzy's band from 1983 to 1987, confirmed in a recent interview that he was at the hotel pool where Ozzy supposedly snorted a line of ants and then engaged in a literal pissing contest with Mötley Crüe bassist Nikki Sixx.
"I was there, and I never saw ants," Lee told Tone-Talk in a recent live-streamed interview. "I was right there. He snorted a little spider. There was not a trail of f---ing ants there. Tommy [Lee] says it, Nikki says it, Ozzy says it — they were f---ed up. I was not. I was just trying to get a f---ing sun tan. That's all I was doing. ...I don't care what the other guys say — there was no ants."
Ozzy has maintained that he has no memory whatsoever of the incident. While accounts differ on what exactly happened, it's generally agreed that the Prince of Darkness was in the middle of a serious drug binge at the time. Tommy recently described the challenge of getting Ozzy to his hotel room in the aftermath.
The scene in The Dirt goes much further than just the snorted ants. In the film, after inhaling the insects, Ozzy urinates on the pool deck. Sixx then urinates in the same puddle, prompting Ozzy to kneel down and lap it up, disgusting the four members of Mötley Crüe who then proclaim Ozzy the winner.
Jake says that in real life Sixx and Ozzy were engaging in some kind of impromptu drunken Olympic games before they got around to relieving themselves in public. He recalls the two racing in the pool and then doing push-ups together. After losing several challenges in a row, Ozzy "stepped it up," Jake said.
"He got this weird look on his face. He was sitting on the concrete, and piss started flowing out underneath him. And he was obviously doing a lot vitamins, 'cause [the urine] was, like, lime green."
Sixx then upped the ante, Jake recalled, by urinating on his girlfriend who was sleeping on a nearby lounge chair.
"And that's when Ozzy bent over and started licking his own green piss up," Jake added. "That's where I said, 'Okay, I'm outta here.'"
One thing Sixx, Tommy and Jake agree is that a lot of horrified hotel guests also witnessed what transpired.
Photo: Getty Images