St. Vincent And Carrie Brownstein Are Working On A Music Film
By Katrina Nattress
April 17, 2019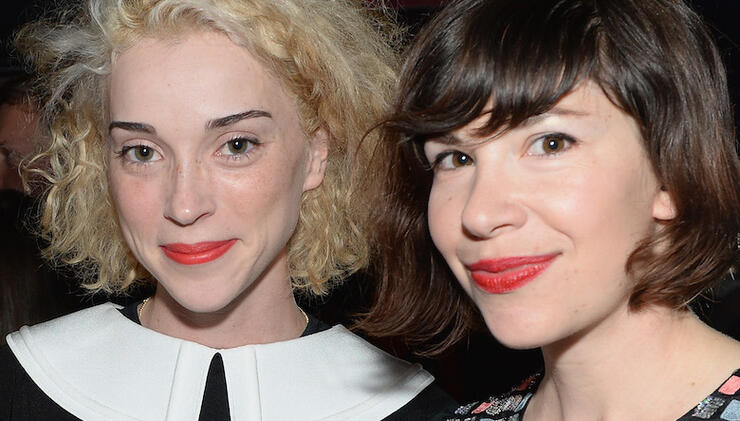 Earlier this year, it was revealed the Annie Clark (better known to many as St. Vincent) was producing Sleater-Kinney's new album; however, it looks like that's not all she's working on with longtime friend and collaborator Carrie Brownstein. As Collider reports, the two are also working on a music film together.
As the outlet states, the duo is co-writing a yet-to-be-titled script that "follows heightened versions of themselves as they interact with assistants, bandmates, music journalists and, of course, fans." This won't be the first time the two have worked on a film project together. Clark has appeared in numerous episodes of Brownstein's Portlandia, and the two teamed up for a series of hilarious videos that show the indie rocker's comedic side while keeping her stoic St. Vincent persona in tact, which were used to promote her album Masseduction on her Instagram page.
The Sleater-Kinney guitarist is co-producing the film alongside Jett Steiger and Lana Kim. Bill Benz, who has contributed to a handful of Portlandia episodes, is set to direct. Though sources told Collider that this project is not a "mockumentary," given Clark and Brownstein's track record with each other, we have to imagine it will include some sort of comedic element.
Photo: Getty Images
Chat About St. Vincent And Carrie Brownstein Are Working On A Music Film