Lori Loughlin's Daughters Might Testify Against Her In Court
By Emily Lee
April 18, 2019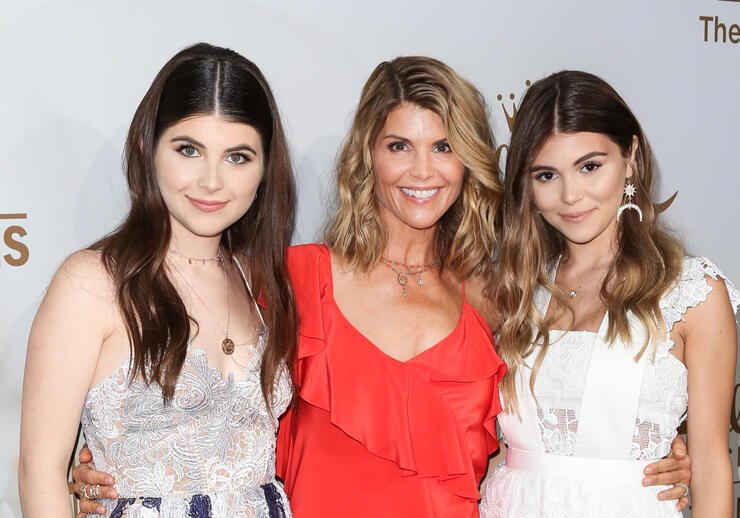 Lori Loughlin and Mossimo Giannulli pleaded not guilty earlier this week for their involvement in the college admissions bribery scam. Loughlin and Giannulli face up to 20 years in prison for each charge brought against them and are preparing for a court battle with their legal team. According to a new report from Entertainment Tonight, Loughlin's daughters, Isabella and Olivia Jade, might have to testify against her in court.
"Olivia's still mad at her parents," a source told ET, adding that the 18-year-old YouTube star is "terrified at the idea she may have to testify against them." The source claims that Isabella and Olivia were not aware that their parents were breaking any laws. They "didn't realize the extreme" lengths Loughlin and Giannulli went to in order to secure them admission to USC.
The source explains that Isabella and Olivia were under the impression the money their parents allegedly "donated" was going to scholarships for students actually on the crew team. Instead, it designated Isabella and Olivia as recruits for the team themselves.
Loughlin and Gianulli are reportedly planning to use this as their defense, as well. Another ET source claims "they in no way felt they were money laundering." An additional source said "they thought the money would be used for a donation and to benefit the school. Even so, this has been one of the toughest decisions of Lori's life."
Photo: Getty
Chat About Lori Loughlin's Daughters Might Testify Against Her In Court