Britney Spears Spotted Out With Boyfriend Sam Asghari Amid Treatment
By Paris Close
April 22, 2019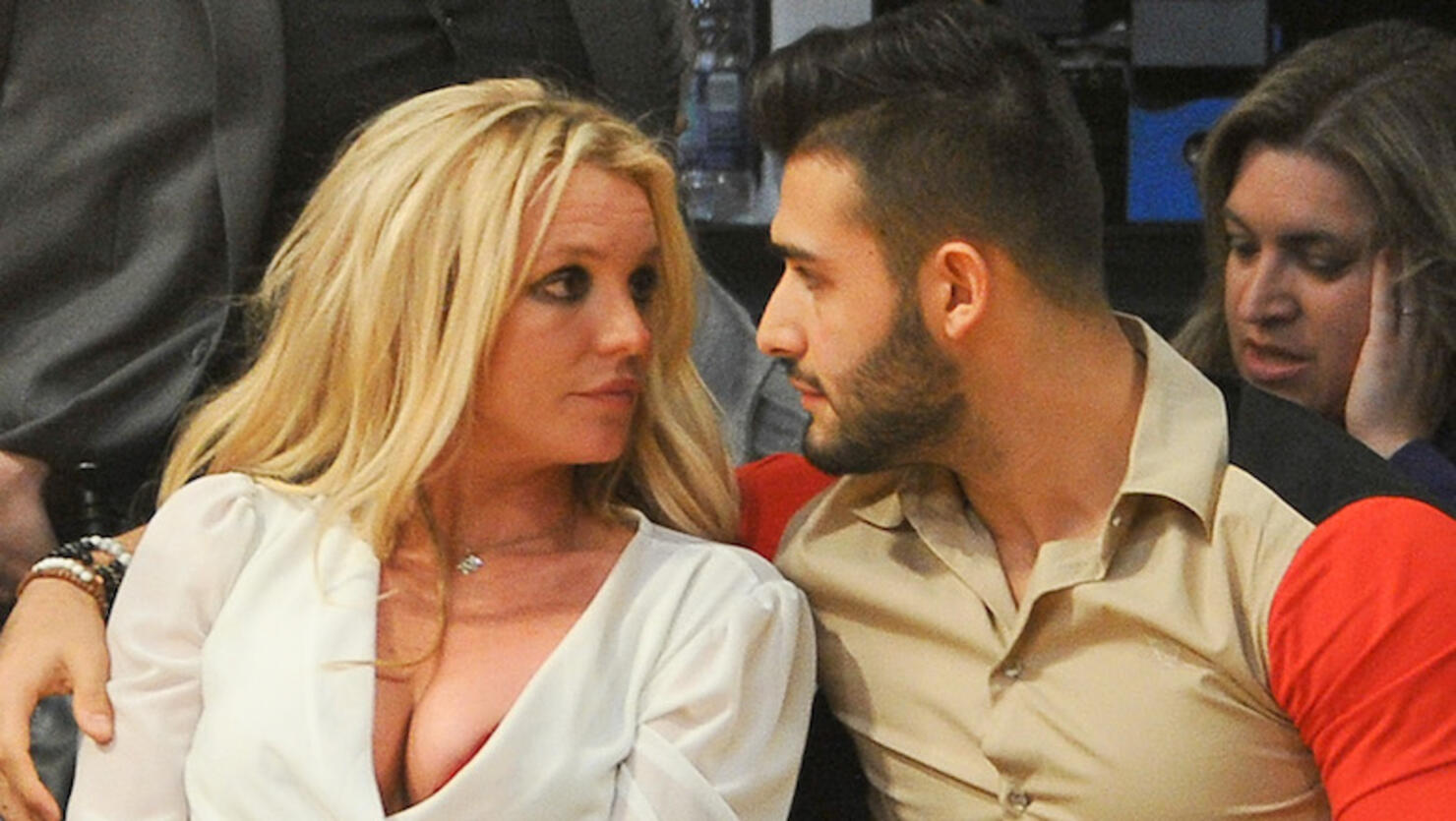 Britney Spears was photographed Sunday (April 21) outside the Montage hotel in Beverly Hills, California, with boyfriend Sam Asghari as she continues treatment at a mental health facility.
It's a rare sighting for the "Break the Ice" singer, who checked into a mental health facility for "all-encompassing wellness treatment" in late-March. Weeks prior to spending Easter with her sweetheart this weekend, Spears was previously pictured at a Los Angeles hair salon. On her holiday outing, the 37-year-old pop star wore a red floral dress and sandals alongside the fitness trainer, who dressed in workout-ready attire. (See the pictures here.)
Per Entertainment Online, Spears is still in treatment, though an insider said the superstar has been feeling homesick for her two sons, 13-year-old Sean and 12-year-old Jayden. "Britney's career, caring for her children and the weight of her father's illness, has been far too much for her," said the source. "Despite taking time off from performing she couldn't handle the stress. She needed not only down time, but she decided she needed professional help."
"She wants nothing more than to heal and feel better," they added. "She has improved while in the facility, but not going home yet. Those that love and support her say she needs to focus on herself. It hasn't been easy for her to be away from her children."
As you know, Spears entered treatment in the wake of her father Jamie Spears' ongoing health battle. Jamie, who underwent two corrective surgeries for his intestines and colon, experienced a "life-threatening" colon rupture that prompted the "Circus" musician to postpone her career projects, including her 2019 "Domination" Las Vegas residency.
It was last reported by E! News the recording artist "seemed fine and content" on the day of her hair appointment. Spears also seemed to be in good spirits in a video of her and Asghari working out on Instagram days after as well.