Ultrasound Video Shows Twins Punching Each Other In Womb
By Dave Basner
April 22, 2019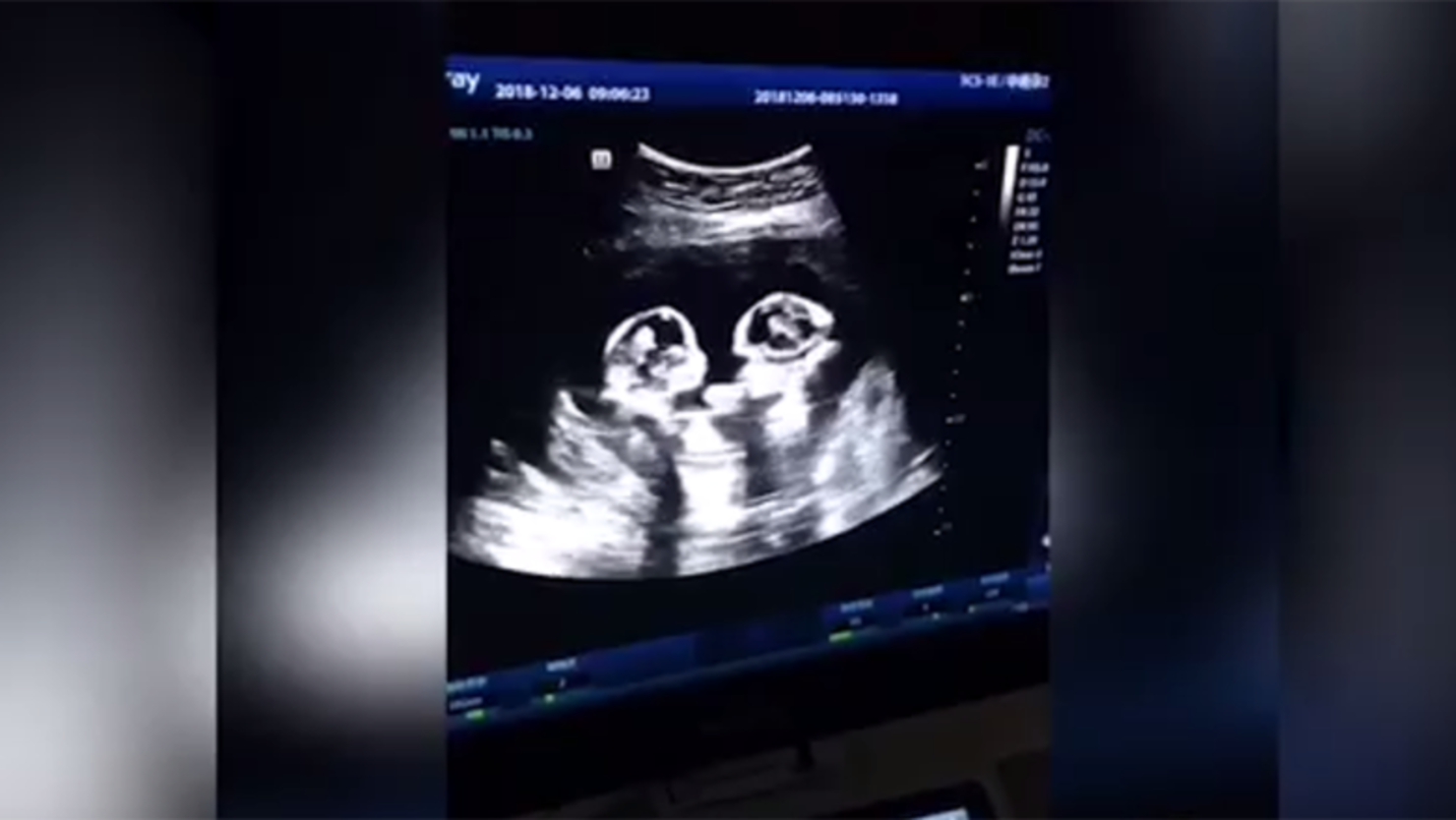 Anyone with a brother or a sister knows that sibling rivalries are a real thing, but where do they start? Well one video of a recent ultrasound shows they may begin far earlier than once suspected. The clip, which comes from a hospital in China, shows a pair of unborn twin girls that are facing each other in utero. It's business as usual until one of girls punches her sister. Her sister quickly fires back at her violent sibling.
The pair's father, Tao, watched it all happen and laughed with the ultrasound technician. He told the Daily Mirror, "When we saw this video, it was a big surprise to us."
The ultrasound took place in December and last week, the girls were born. Their parents nicknamed them Cherry and Strawberry and apparently the babies are pretty special. The head of the prenatal center in the hospital where they were born said, "It can be dangerous because it is like the twins are growing in the same 'room' when normally twins develop in two 'rooms.' It happens once in every 30 million cases."
So far, the kids seems to be getting along well.