Vinnie Vincent Blames Promoter For February Comeback Cancellation
By Andrew Magnotta @AndrewMagnotta
April 22, 2019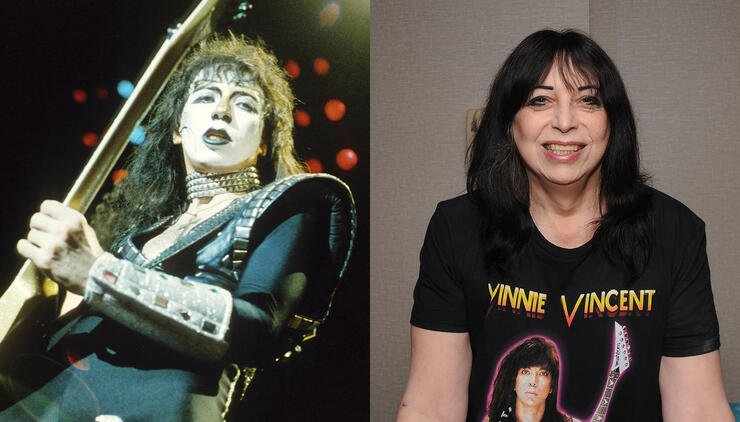 "... I, Vinnie Vincent, did not cancel that show," the guitarist told Lafon. "A matter of fact, my attorney Chris Royer had been negotiating for months with the promoter. So this was done all between the promoter and my attorney."
Vincent said he couldn't go into much more deal, under terms of his contract, but added that someone "picked a singer that I didn't approve of."
He added that the promoter's earlier statement that the cancellation was beyond its control was "untrue."
The guitarist suggested that he was game to go ahead with the February shows with no front man at all, which appears to be the model for his newly announced shows set for June 7 at S.I.R. Soundstage in Nashville, TN.
It's easy to empathize with Vincent's frustration over Crean being added to the shows without his approval. But his apparent lack of input in his own comeback is damning evidence of his insouciant treatment of fans and of his own career.
Even Appice, who's known Vincent since the late-'60s, said that he communicated with the guitarist only a handful of times and the band never rehearsed, even though the comeback was less than 14 days away when it was called off.
Nevertheless, Vincent offered Lafon a familiar refrain that everything would be different for the June 7 show.
"So this is now me controlling my destination and how I'm getting there and who's in the car with me, if I allow anybody in," he concluded.
Photo: Getty Images
Chat About Vinnie Vincent Blames Promoter For February Comeback Cancellation