X Ambassadors' Sam Harris On Contributing To The Game Of Thrones Soundtrack
By Katrina Nattress
April 23, 2019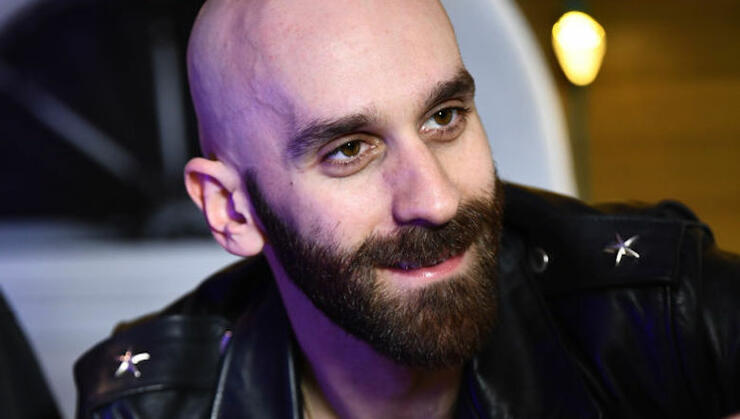 Earlier this month, HBO announced a soundtrack to accompany the eighth and final season of Game of Thrones. Titled For the Throne, the compilation features songs inspired by the show, written by contemporary artists including X Ambassadors, Ellie Goulding, Mumford & Sons, The National, Travis Scott, and many others. X Ambassadors' frontman Sam Harris isn't just contributing a song with his band, however; he's also helped produce tracks from other artists. He recently chatted with Billboard about his contributions to the soundtrack, and what songs he's most excited about.
"I'm a huge fan [of Game of Thrones]," he divulged. "[For The Throne] was slightly different [than other recording sessions] because it was a concentrated period of time — it was 'go, go, go.' And instead of walking into a room everyday thinking 'What are we gonna write a song about,' the show is so rich with thematic elements to write about. You can write about loss, undying love, revenge, power struggle and everything possible at the highest of high stakes, which makes writing so easy and fun. And the caliber of artists who are on the soundtrack is incredible, but also not surprising because so many people are fans of the show. The diversity in pop music represents the diversity in the fans who watch Game of Thrones, so we thought, why not serve that instead of writing a bunch of Nordic folk songs? Why not embrace the diverse fan base of the show and make a diverse project?"
As for the tracks he's most excited for, of course there's his band's song. But there's also so much more. "There are so many fun collaborations on here. I had a great time working on our track ['Baptize Me'] with Jacob Banks, who we've taken out on tour with us," he said. "I'd been dying to work with him so that was incredible. I also got a chance to work with Chloe x Halle. From the minute I knew this was a soundtrack that Columbia Records was putting out, I was like, 'I want these girls to be on a track.' We got in the room together and wrote such a cool song ['Wolf At Your Door']. Those young women are very, very talented."
For The Throne comes out April 26. HBO has already released "Nightshade" by The Lumineers and "Kingdom of One" by Maren Morris.
Photo: Getty Images
Chat About X Ambassadors' Sam Harris On Contributing To The Game Of Thrones Soundtrack