Nirvana's Old Manager Denies Theory That Kurt Cobain Was Murdered
By Katrina Nattress
April 24, 2019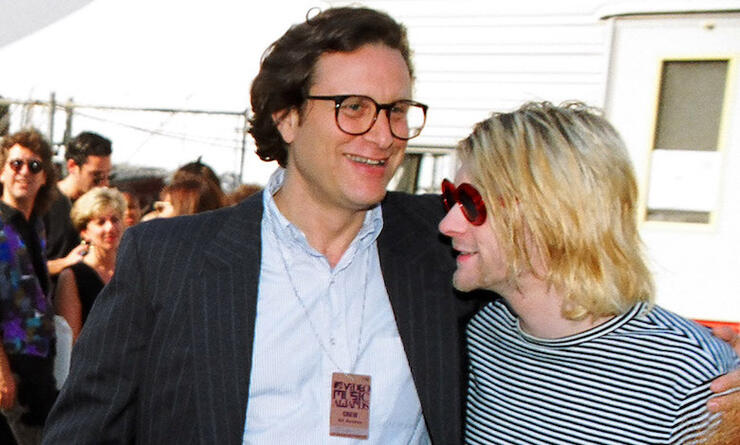 Earlier this month, Nirvana's former manager Danny Goldberg published a book titled Serving the Servant: Remembering Kurt Cobain, and while at a book signing in Los Angeles he gave his "unalterable opinion" about the conspiracy theories that swirled around the rockstar's death. Namely that he was murdered.
"I met Tom Grant once, once was enough… He gave me why he thought this was very suspicious," he said about the private investigator responsible for Soaked In Bleach, a documentary supporting the conspiracy theories. "And I said to him, 'Don't you think the Seattle police department would investigate this? It's kind of front-page news, and they're under a lot of scrutiny."
He continued to discredit Grant's claims, especially that Cobain's widow Courtney Love was involved with the police force. "I don't think they would even let her into a police station, especially in those days," Goldberg said. "I just feel like that was enough for me. And combined with having seen him the week before, knowing the condition he was in, and I know Krist Novoselic shares this view. It's just my unalterable opinion."
"People are in pain …. There is no answer to why some people kill themselves and others don't," he continued. "You can't always do something. But I understand that people, who are at a distance and in pain, look for explanations and are vulnerable to bullshit artists."
Listen to an audio clip from Goldberg's book signing below.
Chat About Nirvana's Old Manager Denies Theory That Kurt Cobain Was Murdered