Lori Loughlin's Bribery Scam Defense Will Be That She 'Didn't Know'
By Emily Lee
April 24, 2019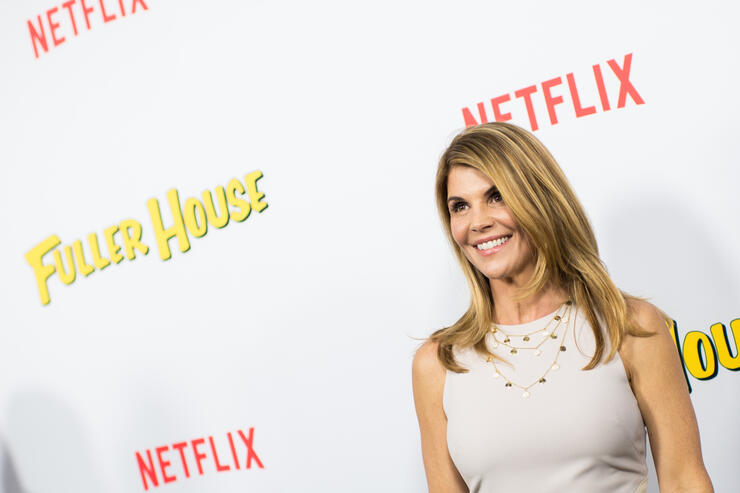 Lori Loughlin is preparing for a difficult court battle after pleading not guilty in the college admissions scandal. According to TMZ, Loughlin and her husband, Mossimo Giannulli, are in the midst of planning out their defense strategy. While things look grim for the Hollywood couple from the outside, their lawyers reportedly believe they have a solid defense: Loughlin and Giannulli simply didn't know what they were doing was illegal.
Loughlin and Giannulli allegedly didn't know that the $500k in bribes they paid Rick Singer, the ringleader of the college admissions scam, would be used to designate their daughters as crew team recruits. One problem with this defense, though, is that they took photos of their daughters on rowing machines for Singer as part of the scam. Giannulli also sent at least $100k directly to the assistant athletic director at USC.
Knowledge and intent need to be proven by the prosecutors, as well, in order to win their case. Loughlin and Giannulli's lawyers reportedly plan to argue that they believed Singer was simply a "facilitator" who helped hundreds of other students get into college, as well, according to TMZ.
Another key element of their defense will be to point out that colleges have "horse-traded" with families of prospective students for a long time. For example, prospective students with wealthy families may be accepted to a prestigious university after their parents donate large sums of money directly to the school.
Should Loughlin and Giannulli be convicted, they face up to 20 years in prison for each charge brought against them.
Photo: Getty