Rob Thomas' iHeartRadio Theater Show: Hits, A Taylor Swift Shoutout & More
By James Dinh
April 27, 2019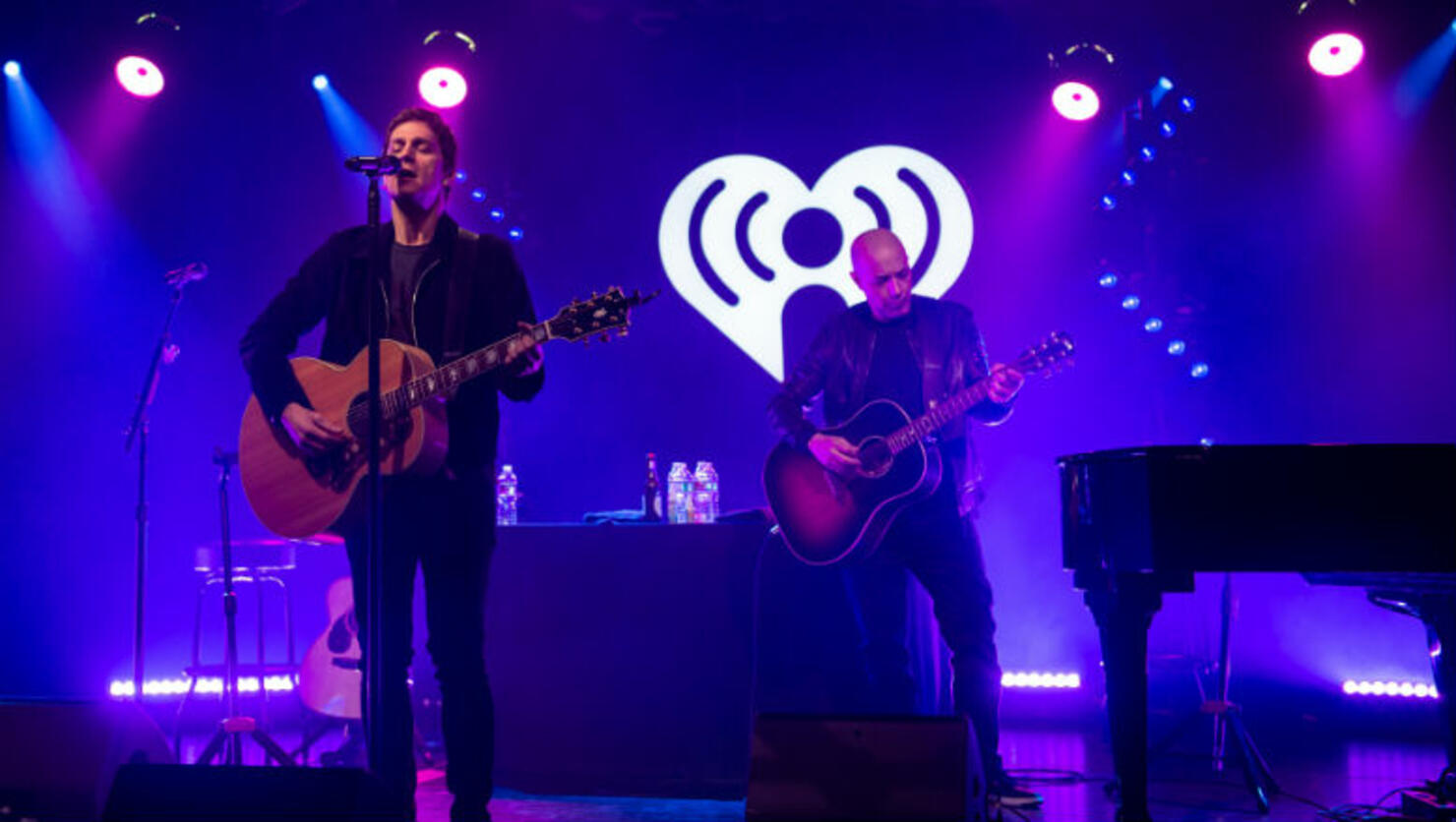 Rob Thomas' discography (with or without his Matchbox Twenty contributions) is extensive. Eight albums deep and the 47-year-old pop/rock singer is still at it. During his Friday (April 26) iHeartRadio Album Release Party for his newest LP, Chip Tooth Smile, Thomas proved that while he certainly looks at aging as a blessing, he is happy to embrace his legacy, pay homage to Elton John and even shout out Taylor Swift in the process.
Alongside Frank Romano, his sole backing guitarist, Thomas kicked off his hour-long show with an acoustic version of his band's 1996 smash, "3 AM," before chatting with Z100's Shelley Rome. "The best thing about writing is if you do it right, every piece of it is part of your life," he explained to the host, adding that those off-the-road experiences bring his creativity to life. After sweeping through catalogue highlights like "This Is How A Heart Breaks" and "Unwell," alongside Romano and accompanying pianist Matt Beck, the singer brought the audience up to speed with his new set's lead single, "One Less Day (Dying Young)."
"I'm not afraid of getting older/ I'm one less day from dying young/ I see the light go past my shoulder/ I'm one less day from dying young," he sings during the hook of the sentimental track, which prompted a sing-a-long chant from the crowd. Despite the new cut being buried almost halfway into the set, it echoed just how optimistic he is for the future, but appreciative for his past. In promotion for the LP, the singer said that the set was heavily influenced by the '80s and entirely is meant to please his current fanbase, instead of draw new followers his way.
After the radio broadcast wrapped, Thomas shook off some stiffness and spoke candidly with the crowd about the quality of his voice. After three weeks of promotion, his vocals had been hit with wear and tear, but he made light of the condition. "I'm not trying to be extra sexy. I'm trying to push air through my lungs," he joked. More Matchbox and solo hits hits like "Someday" and "Her Diamonds" arrived afterwards, but attendees were treated to the unexpected when he offered Swift a shoutout ("You know you love [her new single]. It's good.") and a cover of Elton John's 1972's favorite "Mona Lisas & Mad Hatters."
When it came to his finale, Thomas went for the obvious, closing the show with "Smooth," his three-time Grammy-winning collaboration with Santana. "You are the people that have given me a purpose and a life and a reason to get out of bed when I sometimes never find it," he told the audience with gratitude during the closer.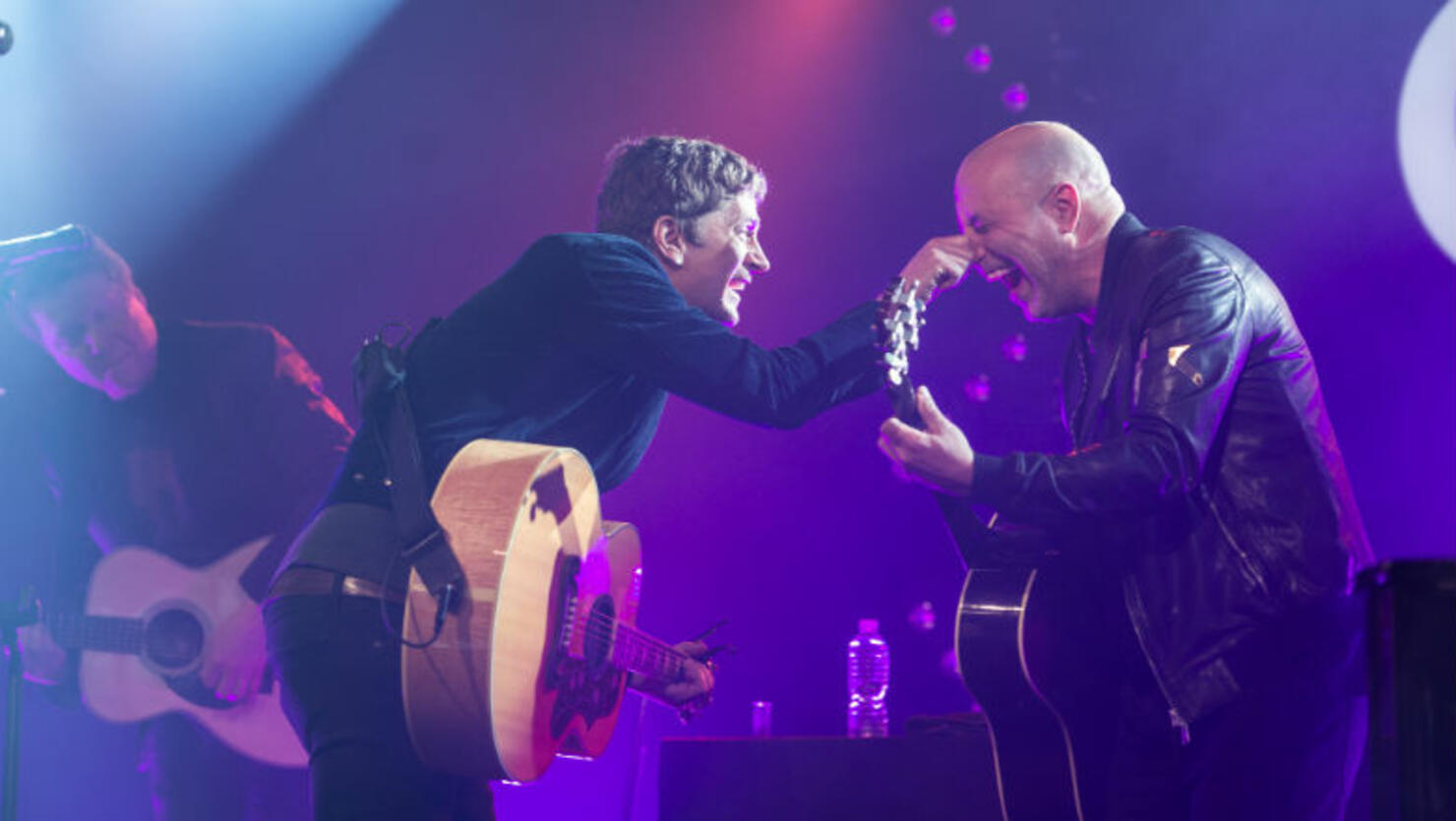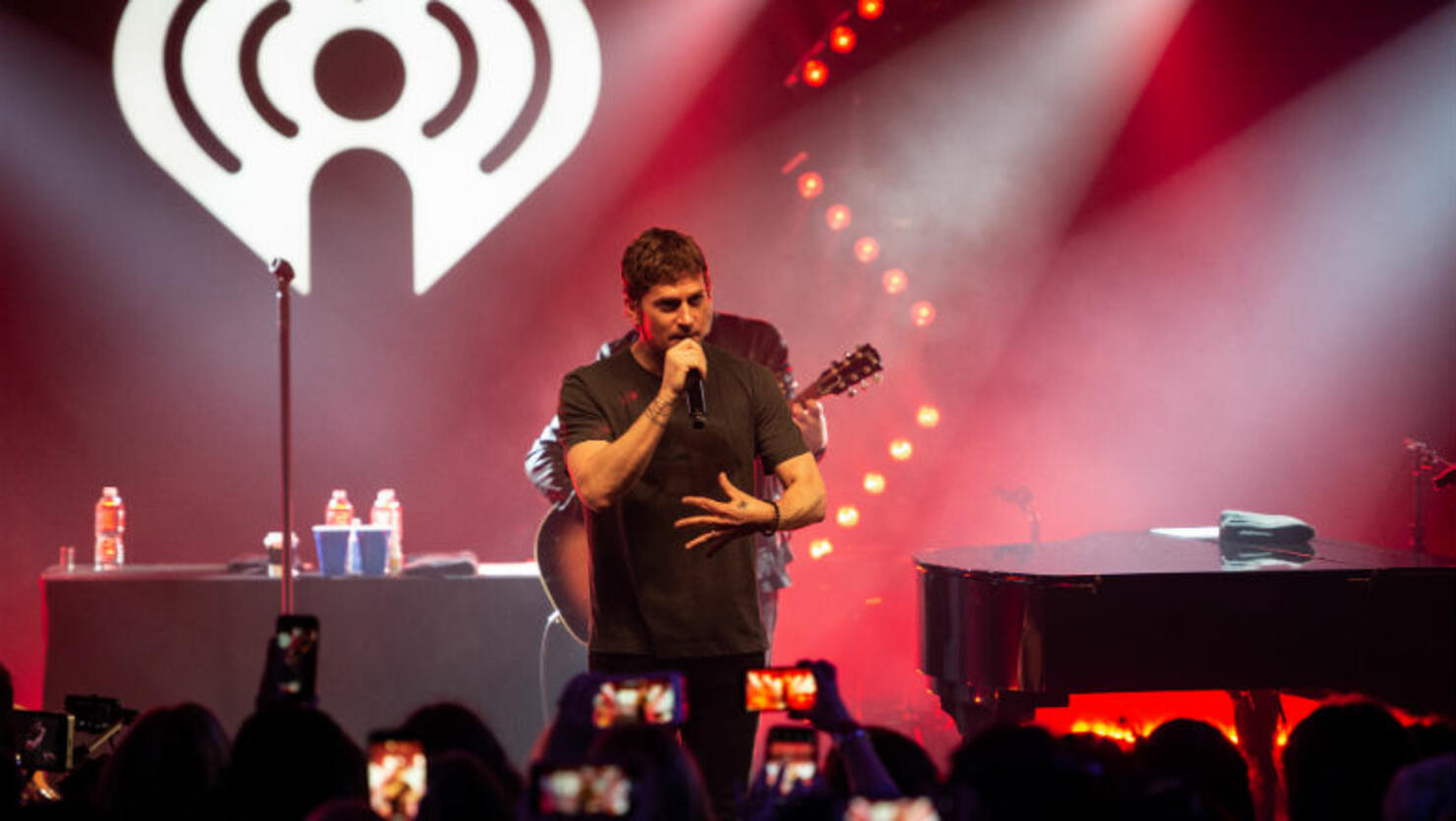 Photo: Julia Drummond for iHeartRadio