Kelly Clarkson's Daughter Makes Cute Cameo In 'Broken & Beautiful' Video
By Paris Close
April 27, 2019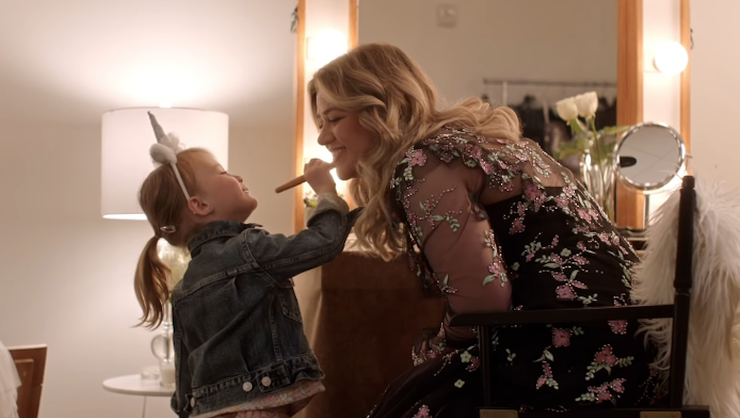 Kelly Clarkson's baby girl looks so precious in her mommy's brand-new music video.
Earlier this week, the American Idol champion unveiled the visual for her latest song "Broken & Beautiful." The inspiring tune, produced by Marshmello and Steve Mac, appears on the soundtrack for the upcoming computer-animated musical comedy UglyDolls, in which Clarkson voice acts.
The video opens with Clarkson getting reading inside her dressing room backstage with the assistance of her litter helper, daughter River, who makes the cutest cameo ever as she puts the finishing touches on her mom's makeup. Meanwhile, the musician's animated character Moxy, whom she voices in the film, leads a plot with her fellow doll friends to crash the stage of 37-year-old's concert.
Watch the music video for "Broken & Beautiful" below.
The songbird has been popularly known to feature her children, 4-year-old River and 3-year-old Remington, in her music projects — though lately, they've become less than impressed with their mom's career. The toddlers also starred in Clarkson's "Meaning of Life" video last year.
The singer-songwriter's new movie project, starring Pitbull, Nick Jonas, Bebe Rexha, and Charli XCX, follows the free-spirited UglyDolls, based on the real-life doll brand, as they embark on an adventure of self-acceptance, self-discovery, and what it means to be loved. UglyDolls opens in theaters next Friday (May 3).
Photo: YouTube/Kelly Clarkson