Panic At The Disco Has A New Most-Viewed Music Video
By Katrina Nattress
April 27, 2019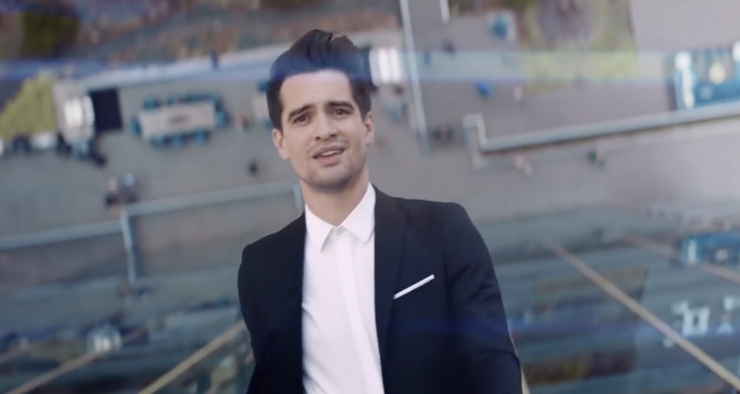 Another day, another "High Hopes" milestone.
Panic! At The Disco's hit is now the band's most-viewed music video on YouTube. The clip recently hit over 270 million views on the streaming service, surpassing their seminal track "I Write Sins Not Tragically," which had just over 266 million views at time of writing. The craziest thing? It took their 2006 single nearly 13 years to amass its impressive view number, while the visuals for "High Hopes" came out less than a year ago.
The feat shouldn't come as too much of a surprise though. The Pray For The Wicked has become P!ATD's biggest song of all time. It was certified Platinum by the RIAA (which means it's sold at least a million units, NBD), hit No. 1 across three different radio formats, peaked higher than any of the band's other singles on the Billboard Hot 100 chart, and became the longest leading No. 1 single on the Adult Pop Songs radio airplay chart this decade.
Watch both videos below.
"High Hopes" may be P!ATD's most popular song to date, but that doesn't mean everyone knows it. A Jeopardy! contestant recently answered "who is Fall Out Boy" when host Alex Trebek asked "In 2018 this band 'didn't have a dime but I always had a vision, always had high, high hopes,'" and fans were not pleased.
Photo: YouTube