Lil Nas X & Billy Ray Cyrus Perform 'Old Town Road' For The First Time
By James Dinh
April 29, 2019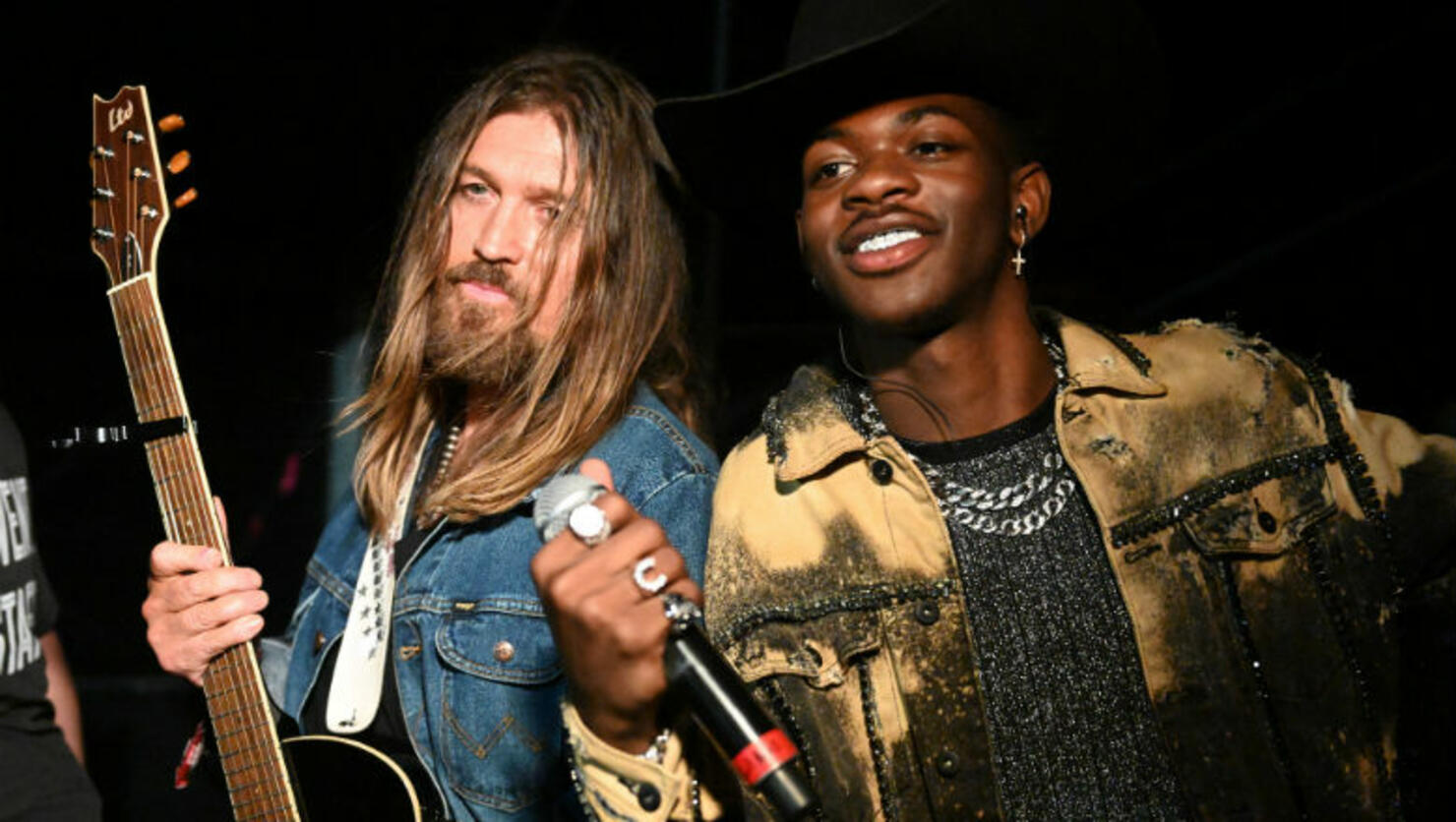 Diplo helped end 2019 Stagecoach Festival in Indio, California on a high note when he invited Lil Nas X and Billy Ray Cyrus to his late-night set to perform the remix of "Old Town Road" for the very first time together.
The trio joined forces at the Palomino Stage for the final night of the weekend during Diplo's set on Sunday night (April 28). It was an appropriate platform for the pair, considering the DJ just released an uptempo remix of the song, as well as his own country music project, Thomas Wesley, with the debut single "So Long" featuring Cam. "Let me tell you right now, it's a country song," he said, before introducing the pair to the stage. "This is the best way to end Stagecoach." In an attempt to recreate the viral hit, the duo swayed in their cowboy hats as they performed the number, with Diplo offering the lively audience with the outro to his new mix of the chart-topper. "Old Town Road" has appeared atop the Billboard Hot 100 for a third week in a row.
As you know, "Old Town Road" was the center of some controversy in March when it appeared on both Billboard's Hot Country Songs and Hot R&B/Hip-Hop, and was later removed from the former because it did "not embrace enough elements of today's country music to chart in its current version." Cue Bill Ray's appearance on the remix. Expect the official video for the remix of the cut to arrive shortly, as per some social media teasing from the country/rap phenomenon. Since its release, the song has been mixed by the likes of Young Thug and cupcakKe, while being covered by Keith Urban.