Lori Loughlin Still Shocked & Stressed Over Bribery Scandal Consequences
By Emily Lee
April 29, 2019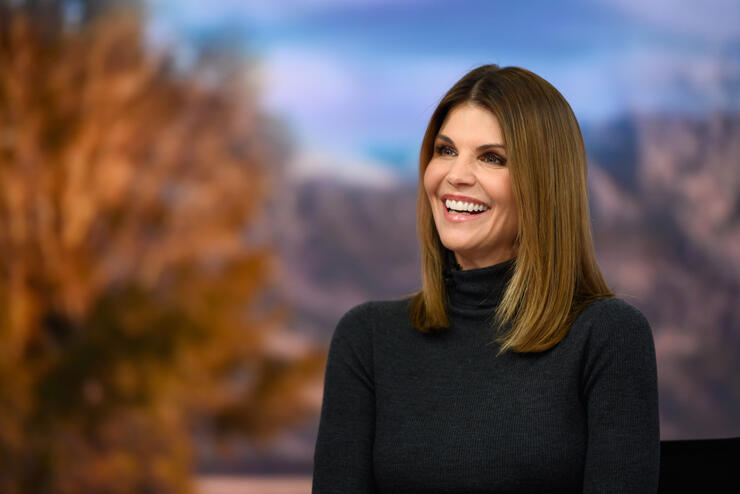 Lori Loughlin is starting to worry her reputation will never recover following the college admissions scandal. Though she initially expected a "slap on the wrist" for involvement in the scam, the 54-year-old actress is beginning to fully grasp the severity of her situation. Along with her husband Mossimo Giannulli, Loughlin faces up 40 years in prison if convicted.
Now that Loughlin has been let go from all of her Hallmark Channel projects, she's put all of her attention on her legal woes. "Since Lori isn't working, this is the focus for her," a source told People. "It's obviously not the healthiest focus. She still seems stressed and worried about the future. It's kind of like this surreal situation."
"Lori is used to being very busy with work and her family, so it's difficult mentally for her that this is the focus," the insider continued. "They have mostly been staying home and spending time as a family."
While Loughlin has grasped the seriousness of her situation, her outlook reportedly remains positive. People's source says: "Their attitude is more like, 'We are going get through this as a family. After they were first hit with charges, it was a chaotic situation for everyone. Things have definitely calmed down."
Despite her positive outlook, though, another source claims "Lori is shocked and saddened that this is what her legacy is going to be." Before the scandal, Loughlin was best known for playing Aunt Becky on Full House and its sequel series Fuller House.
Photo: Getty
Chat About Lori Loughlin Still Shocked & Stressed Over Bribery Scandal Consequences