How The Lumineers Are Trying To Save The LP With Their New Album 'III'
By James Dinh
April 30, 2019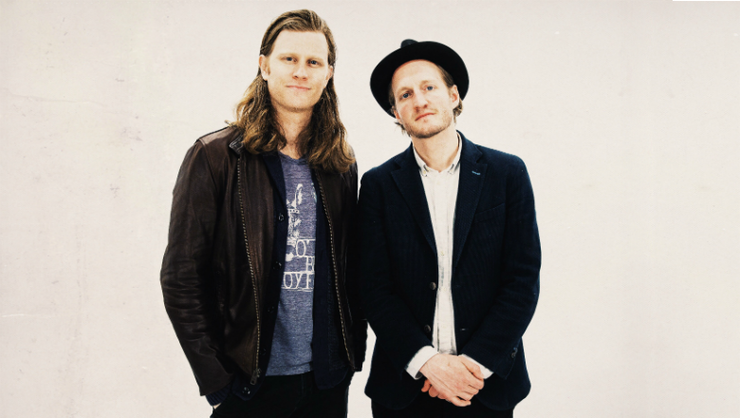 The Lumineers are adapting to the ever-changing industry with their upcoming album, III, and the folk/rock collective might just be able to skirt the overwhelming sentiment that comes with listening to an album from start to finish in 2019.
While the new set isn't due until September 13, the Denver-based band's third studio effort has already started to put the marketing of their project to the test. Fronted by lead single "Gloria," which hears them sing about a grandmother dealing with alcoholism, the 10-song collection sets up the premise for the fictitious Sparks family. III is presented via three chapters and hones in on three different characters: a grandmother, her son, and her grandson. Beyond genetics, the five-piece band examine the Sparks unit through a magnifying glass of time and emotion to learn just how many things get handed down as the generations pass on by. Listeners will be able to follow the narration until the record's release later this year and it begins with the nostalgic-sounding lead single, which the band has described as a "gateway drug" to the project.
"It's a very personal record. It's just the characters allow for some anonymity of the people that we're talking about and singing about. I think it allows a little bit of a buffer because you want to give those people privacy. They didn't ask to be in the songs, necessarily," lead singer Wesley Schultz explained to iHeartRadio in a recent interview. "It's also sort of sometimes a composite of a few people and it allows you to do that, but to tell that story well it has to usually be based on real life. You can't really make life absurd. The things that happen in real life are often so much stranger than fiction."
Despite the demons that come to play with the remaining characters and their struggles, Schultz stressed that there's still beauty in the unbreakable bond that is family, or the concept of "loving detachment." "It's not as sad as it may sound, but it's also just pretty. It's human instinct to want to hold on to that person," he added. III also sees violinist/vocalist Lauren Jacobson, who played on the group's previous two efforts, join as an official bandmate after the departure of cellist/vocalist Neyla Pekarek in late 2018.
With the third studio album, The Lumineers also wanted to take a step back to re-evaluate the pressure of creating a new project and ponder what exactly their fanbase wanted on another LP. One of their reference points in the tone of the narration ended up falling on the beloved Harry Potter book series. "J.K. Rowling writes this book that, bear in mind starts off with a kids parents getting murdered book one, so it wasn't really a light book to begin with," fellow songwriter and multi-instrumentalist Jeremiah Fraites explained. "By book seven, it's super dark. There's bloodshed. Main characters are being killed off. And even the movies, we got a kick out of it. . . .Her fans grew up with Harry Potter and with J.K. Rowling's writings. I think our subconsciously we thought, 'Let's let our fan base kind of grow up with this.'"
It's that kind of installment-based pattern that helped the band find a marketing rollout, while simultaneously hold onto the delivery of one thematic concept. "We're still trying to hold onto the LP and that means something to us," Schultz said. "I think that's cool that we're trying to continue that [and] package it a little differently with this one."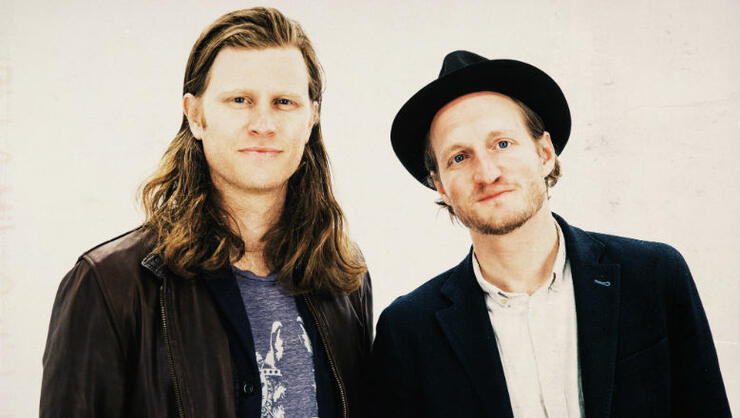 Photo: Rachel Kaplan for iHeartRadio
Chat About How The Lumineers Are Trying To Save The LP With Their New Album 'III'