Spinal Tap Actors Think Guns N' Roses Sabotaged Freddie Mercury Tribute
By Andrew Magnotta @AndrewMagnotta
May 1, 2019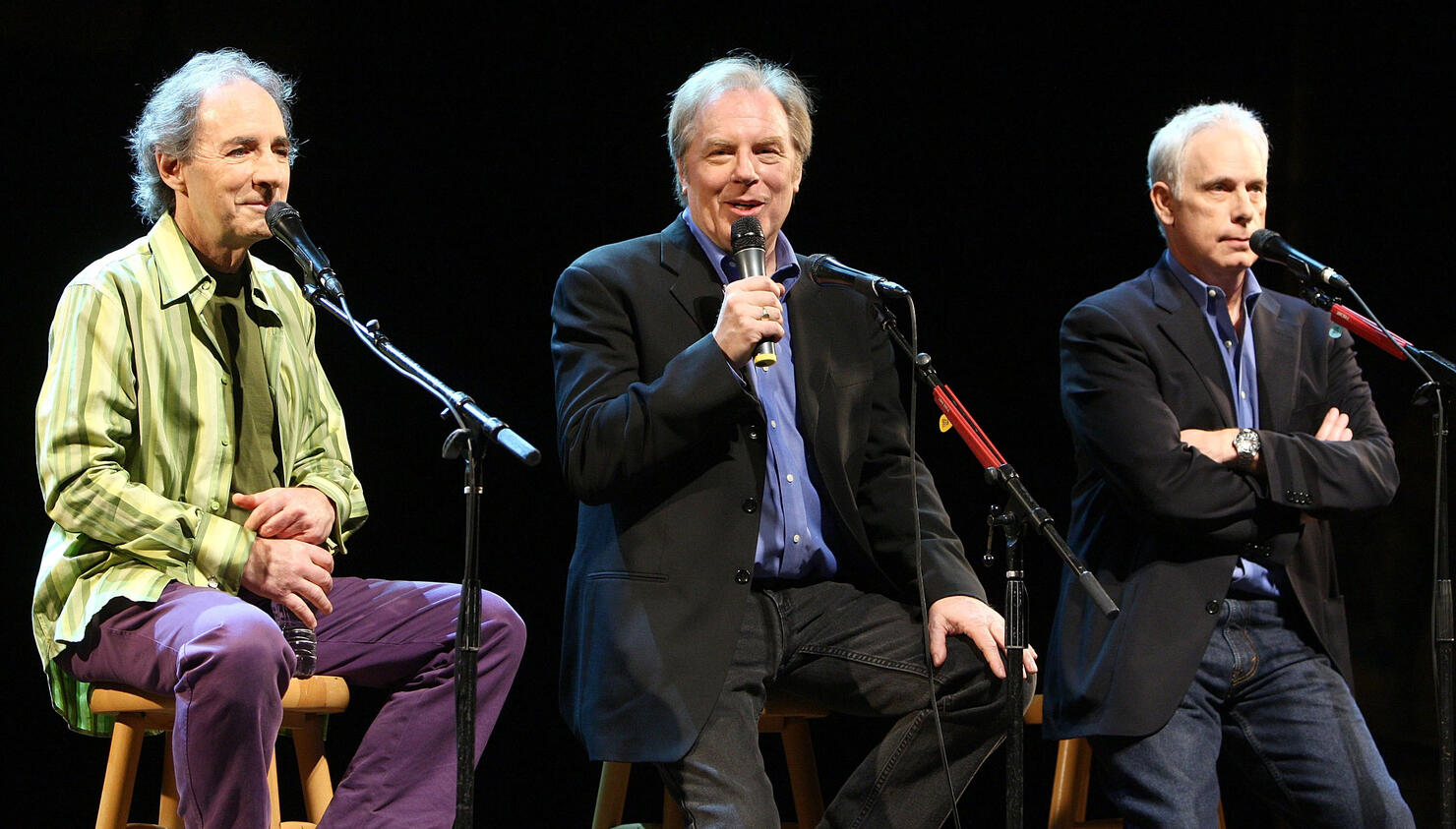 Spinal Tap co-creators Michael McKean and Christopher Guest looked back on the band's ill-fated set at the 1992 Freddie Mercury tribute concert, saying they don't believe the band's technical issues that day were an accident.
Actors McKean, Guest and Harry Shearer appeared on stage as their Spinal Tap alter egos at the '92 Wembley Stadium tribute to the late-iconic Queen front man, who passed away the previous year.
The band, a creation of the 1984 rock and roll mockumentary This Is Spinal Tap, was on the concert bill alongside hard rock heavyweights Metallica, Guns N' Roses and Def Leppard. Icons Elton John, David Bowie, George Michael, Liza Minnelli and Annie Lennox also performed with the surviving members of Queen.
Following an over-the-top entrance, Spinal Tap had to delay the start of its set after realizing that Guest's guitar wasn't working. Many initially thought the snafu was a bit, but Guest told Billboard in a recent interview that "there was a little of mischief there because someone had sabotaged [my rig]."
Guest's tech eventually had to switch him to another amp that had none of his effects. Shearer recalled the delay feeling like "two hours," while McKean bantered with the audience to keep them entertained.
"The theory I heard was that somebody on Guns N' Roses' [side] as a gag..." McKean said.
"I heard a specific name," Shearer added, "and I'm not going to repeat it."
McKean, Guest, Shearer and director Rob Reiner are celebrating 35 years since This Is Spinal Tap was released. The band members performed an acoustic set last weekend at the Tribeca Film Festival before a special screening of the film at New York City's Beacon Theatre.
Photo: Getty Images