Bastille Shares New Single "Joy" & Reveals Details of New Album 'Doom Days'
By Taylor Fields
May 2, 2019
Doom Days may be coming, but Bastille is here to bring you "Joy" — literally. The band has dropped their brand new single, "Joy," and it's the latest taste of their forthcoming new full-length album Doom Days.
"Joy" is a dance-able anthem about how something as simple as a call or text message from someone special can instantly lift your spirits. The band's Dan Smith sings in the song's chorus, "Oh joy, when you call me/ I was giving up/ Oh, I was giving in/ Joy, set my mind free/ I was giving up/ Oh, I was giving in."
In a new interview with NME, Smith explains of the meaning behind the new track, "'Joy' is the moment at the end, almost that moment of redemption when you wake up on the kitchen floor and all of the anxieties come flooding in. Something as simple as a call or a message from somebody can bring you back at that moment and rip the piss out of you, make you feel ridiculous for the state you were in."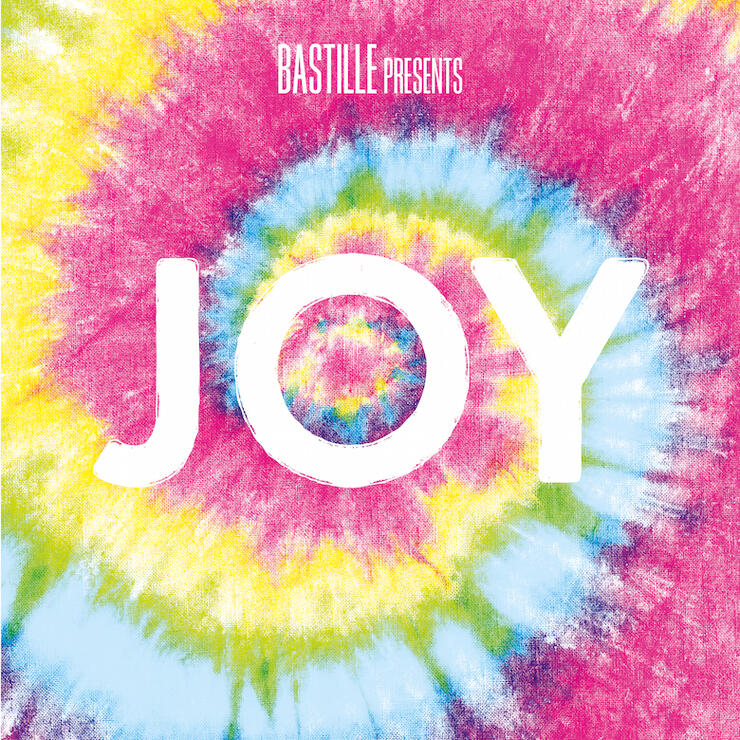 Bastille's upcoming new album Doom Days is the band's first album since 2016's Wild World, and also includes their previously released single "Quarter Past Midnight," making for ten songs in total. The LP is set to be released on June 14th and on Twitter, the band teased of the set of songs, "It opens with 'Quarter Past Midnight' and charts the course of one apocalyptic night, finishing the next morning with a little bit of hope on the kitchen floor and our new single 'Joy' (really hope you like it). Looking forward to seeing what tracks you lot like the most."
And back in June, during an interview with iHeartRadio, Smith explained of Bastille's new album, "It feels kinda mad to say that we've got a third album. I didn't know that we'd still be a band, or that I'd still be alive by this point, so things seem to be going better than expected. We're just trying to capture that feeling of wanting to throw yourself into the night, and that sort of hunt for escapism."
See Bastille's Doom Days track listing below:
"Quarter Past Midnight"
"Bad Decisions"
"The Waves"
"Million Pieces"
"Doom Days"
"Nocturnal Creatures"
"4AM"
"Another Place"
"Those Nights"
"Joy"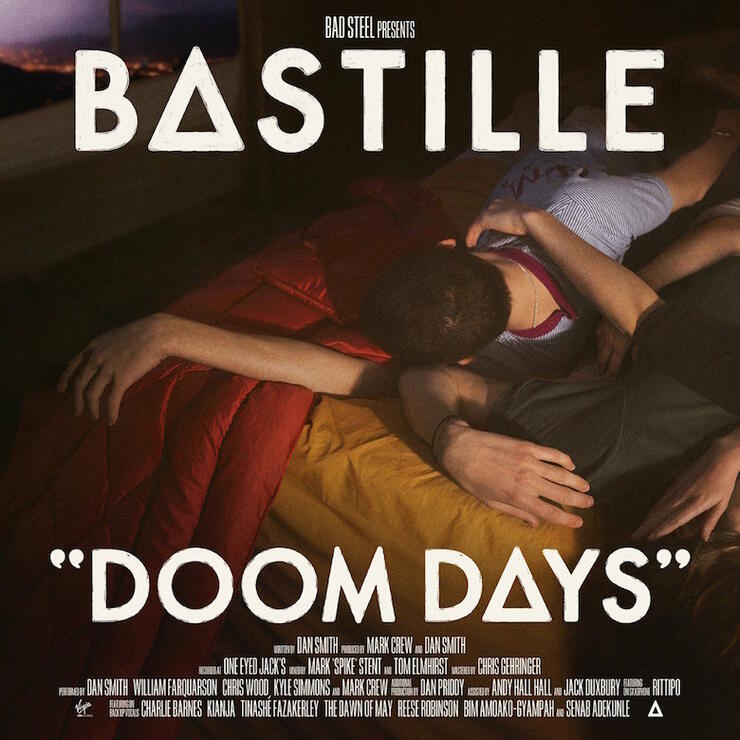 Chat About Bastille Shares New Single "Joy" & Reveals Details of New Album 'Doom Days'