Kane Brown Gifts Lonnie Chavis Gold Plaque For 'Good As You' Video
By Katrina Nattress
May 4, 2019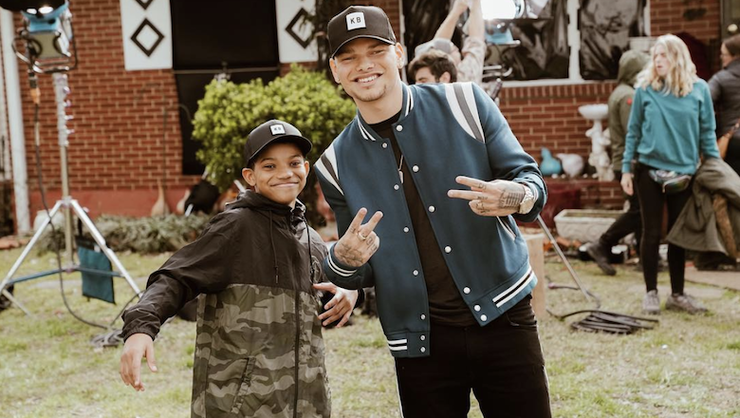 Kane Brown shared the video for his powerful new single "Good As You" last month and recruited the talented Lonnie Chavis of This Is Us fame to play his younger self. The single has since been certified Gold, and the country star decided to gift the accompanying plaque to the 11-year-old actor.
As People reports, the singer organized a special Q&A session with Chavis where they read "fan questions" about their favorite foods, dance moves, and super powers. Then Brown read the last card: "Fans want to know how it felt when you got that plaque for 'Good As You' going gold?"
The young star quickly became emotional when presented with the Gold plaque. "Are you guys kidding? You guys know I'm going to cherish this when I'm older right?" Chavis said, holding back tears.
When asked if he was surprised he gushed, "More than surprised, yeah!"
Watch a video of the precious moment here.
The 25-year-old recently unveiled some more emotional news: he and his wife Katelyn Jae are expecting their first child. They revealed the baby's gender while on the Billboard Music Awards red carpet, exclaiming that they're having a little girl. The parents-to-be tied the knot six months ago.
Photo: Instagram
Chat About Kane Brown Gifts Lonnie Chavis Gold Plaque For 'Good As You' Video