Miley Cyrus Says She 'Hates' This Song Of Hers But 'The People Love It'
By Katrina Nattress
May 5, 2019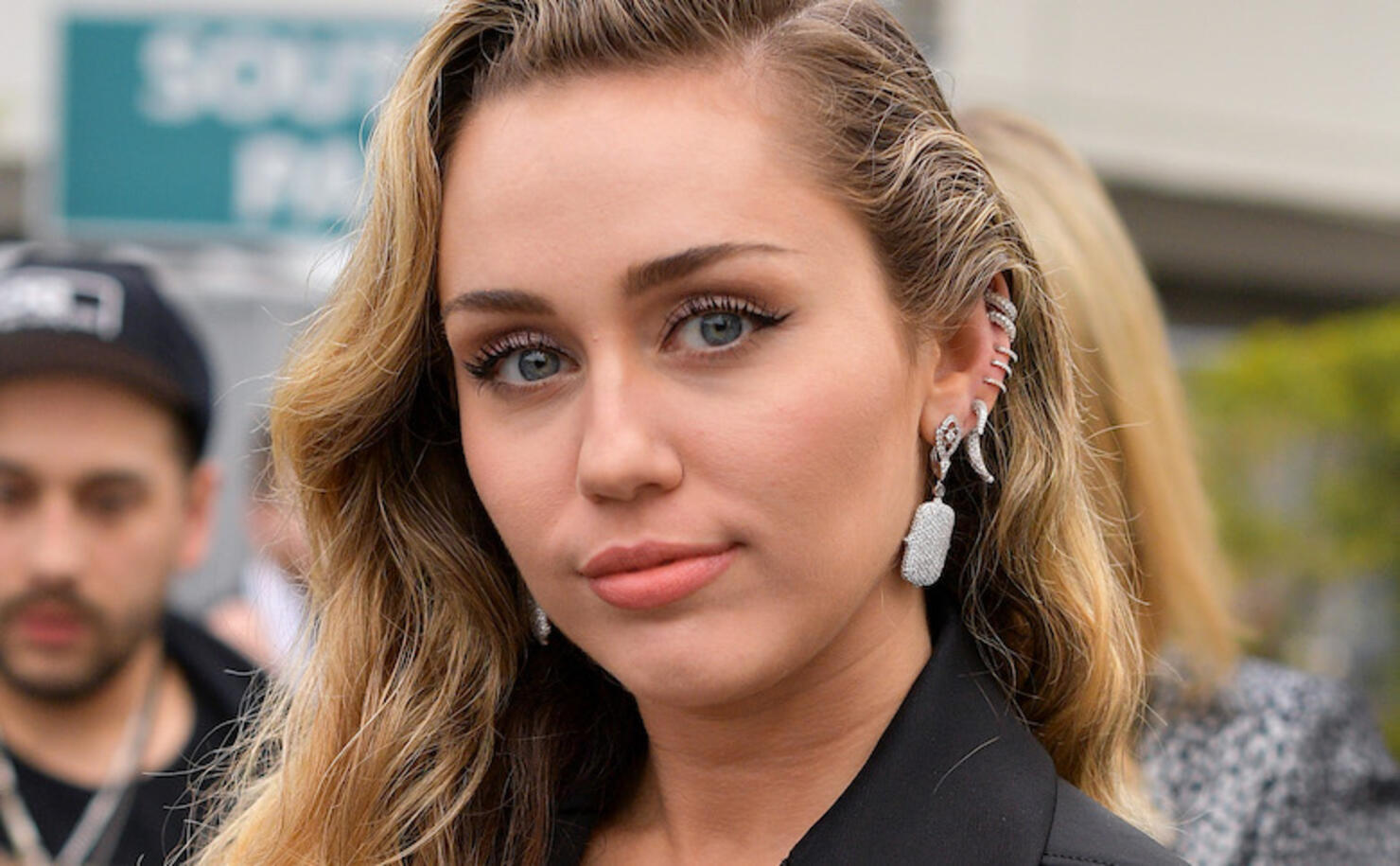 Miley Cyrus made a surprise appearance at the Beale Street Music Festival in Memphis on Saturday (May 4), hitting the stage with Marc Cohn to perform his 1991 hit "Walking in Memphis." But that wasn't all the Tennessee native had in store for the crowd. Aside from the duet, she also performed "Nothing Breaks Like A Heart," "We Can't Stop," and "Party In The U.S.A."
The latter was featured in her husband Liam Hemsworth's Instagram story. In the clip, The Avengers star obnoxiously belts out the lyrics to the chorus while Miley walks ahead of him on a tarmac. "Hey Miley? Miley!" he shouts to get her attention before shouting the words again. While aboard the jet, the singer posted a video to her Instagram story that also appears to reference her hit banger, "Party In The U.S.A." "I hate it, but for some reason, the people love it" Miley says straight-faced before Liam screams "Yeah, yeah, yeah, yeah!" She then turns to strangle him. True. Love.
Despite his bratty social media persona, Liam is head over heels for his wife, whom he married in secret late last year. He recently chatted with GQ Australia about wanting kids some day with Miley, and though he admitted now wasn't the right time, when asked how many children he wanted, he responded "10, 15, maybe 20 [kids]." Better start getting busy!!
Check out footage from Miley's Beale Street Music Festival performance, as well as the couple's Instagram story clips, below.
Miley rehearsing Walking in Memphis with Marc Cohn for the Beale Street Music Festival in Memphis, Tennessee today! She performs at 6:30pm central time tonight! Facebook will be live streaming her performance! pic.twitter.com/kpJNToAwef

— Jozzy (@MileyNYCyrus) May 4, 2019