Wendy Williams' Estranged Husband Is Seeking Spousal Support
By Peyton Blakemore
May 6, 2019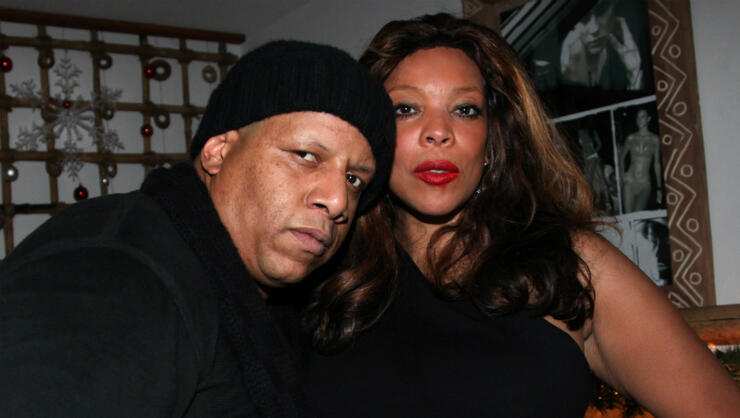 Wendy Williams' divorce is heating up.
According to TMZ, the talk show host's estranged husband, Kevin Hunter, recently filed a response to Wendy's divorce petition, in the form of a request for spousal and child support.
In legal documents, obtained by the entertainment news site, Wendy's soon-to-be ex-husband is seeking alimony and asking that she foot the bill for their 18-year-old son's college expenses.
As fans know, The 54-year-old talk show host filed for divorce from her husband of 22 years last month — a decision that was reportedly sparked by Kevin's alleged longtime mistress having his child in March.
Wendy was reportedly making plans to cut Kevin out of her life even before she served him divorce papers. Not only did she allegedly cut him off from her money by hiring a team to secure her finances and separate their funds, she additionally got her own place, which she paid rent for the next year, in Manhattan. And when it comes to their business ties — Kevin was Wendy's manager and an executive producer on the Wendy Williams Show — Kevin left the talk show shortly after news of Wendy's divorce filing, and he was reportedly let go as Wendy's manager.
News of Kevin's request for alimony comes weeks after he reportedly called the cops on Wendy for showing up to their shared home unannounced.
According to a police report, obtained by Page Six, Kevin called authorities on April 20 when Wendy, and her friend Ronald Clinton, showed up with a moving truck.
The 54-year-old talk show host reportedly began packing her belongings to move to a "new location," but Kevin "demanded the items be left alone," and asked that the moving company vacate the premises. When Wendy didn't leave, Kevin called the cops, who showed up and were eventually able to help the former couple come to a "fair compromise" that included Wendy being able to take her clothing, personal paintings, and spare bedroom furnishings.
"Mr. and Mrs. Hunter mutually agreed to these terms, and further agreed that the remaining furnishings were to be undisturbed, inventoried, and valued at a later date," the police report read.
Photo: Getty Images