Rock Hall Induction Was First Time Def Leppard Felt Music Industry Support
By Andrew Magnotta @AndrewMagnotta
May 7, 2019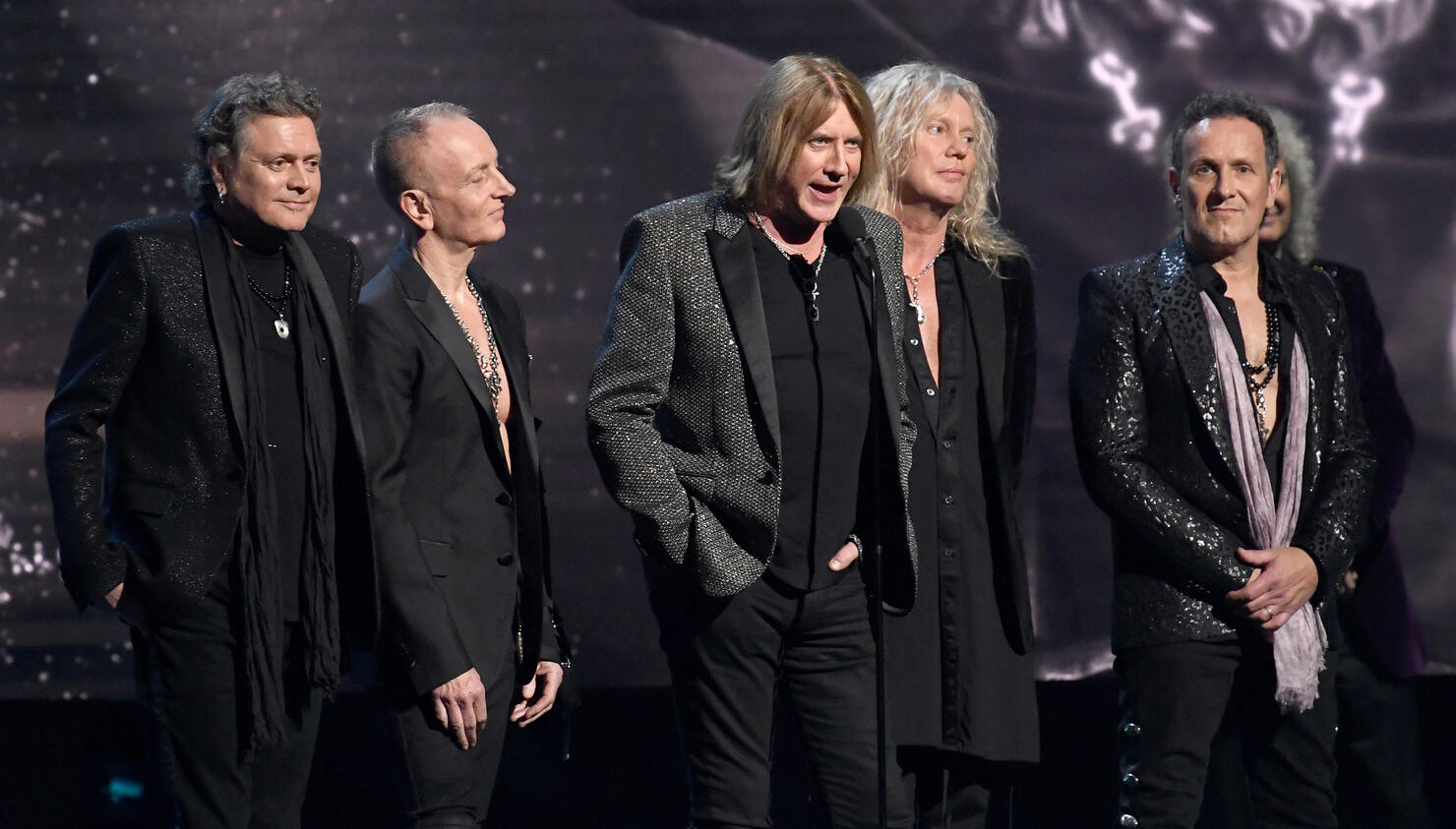 While Def Leppard's outrageous commercial success has made its us-against-them mentality a little difficult to comprehend, the fact that the band languished on the Rock and Roll Hall of Fame notable omission's list for 14 years is telling.
Drummer Rick Allen said in a recent interview that the band's triumphant Hall of Fame induction was the first time it ever felt supported by the music industry.
"If you saw the induction ceremony, all those emotions were totally real," Allen said. "They were very close to the surface. I just felt like, looking out there at the audience and looking at people in the industry, it was the first time we've really been supported in that way."
Allen then pointed to how the band's fans forced the Hall of Fame to take action by stuffing the ballot box with a record number of votes. Def Leppard's fan support has never been in question. But for the Rock and Roll Hall of Fame, the total fan vote counts for just 1 vote out of about 1,000.
And greater Rock and Roll Hall of Fame voting body — though notoriously biased against anything that resembles heavy metal — is supposed to represent the music industry. While Def Leppard's viability as a recording and touring entity has never been in doubt, it's always the band's fit that's in question.
With the exception of a few years in the '80s, Def Leppard has always been rather heavy for the pop music world, yet still too main stream for rock 'n' roll. Despite its hits, the dichotomy has always landed the band in a weird space in music.
Def Leppard will get back on tour in June, traversing Europe and Canada through the end of July.
In August, the band will take up residency in Las Vegas at Zappos Theater at Planet Hollywood Resort & Casino for 12 nights.
Then in October, the band will take part in the Exit 111 festival with fellow Hall of Famers, Guns N' Roses, Cheap Trick, ZZ Top and Lynyrd Skynyrd among dozens of other rock acts.
Get all Def Leppard's live dates here.
Photo: Getty Images