Chrissy Teigen's Daughter Channels Her Famed Cry Face Meme: See The Photo
By Hayden Brooks
May 8, 2019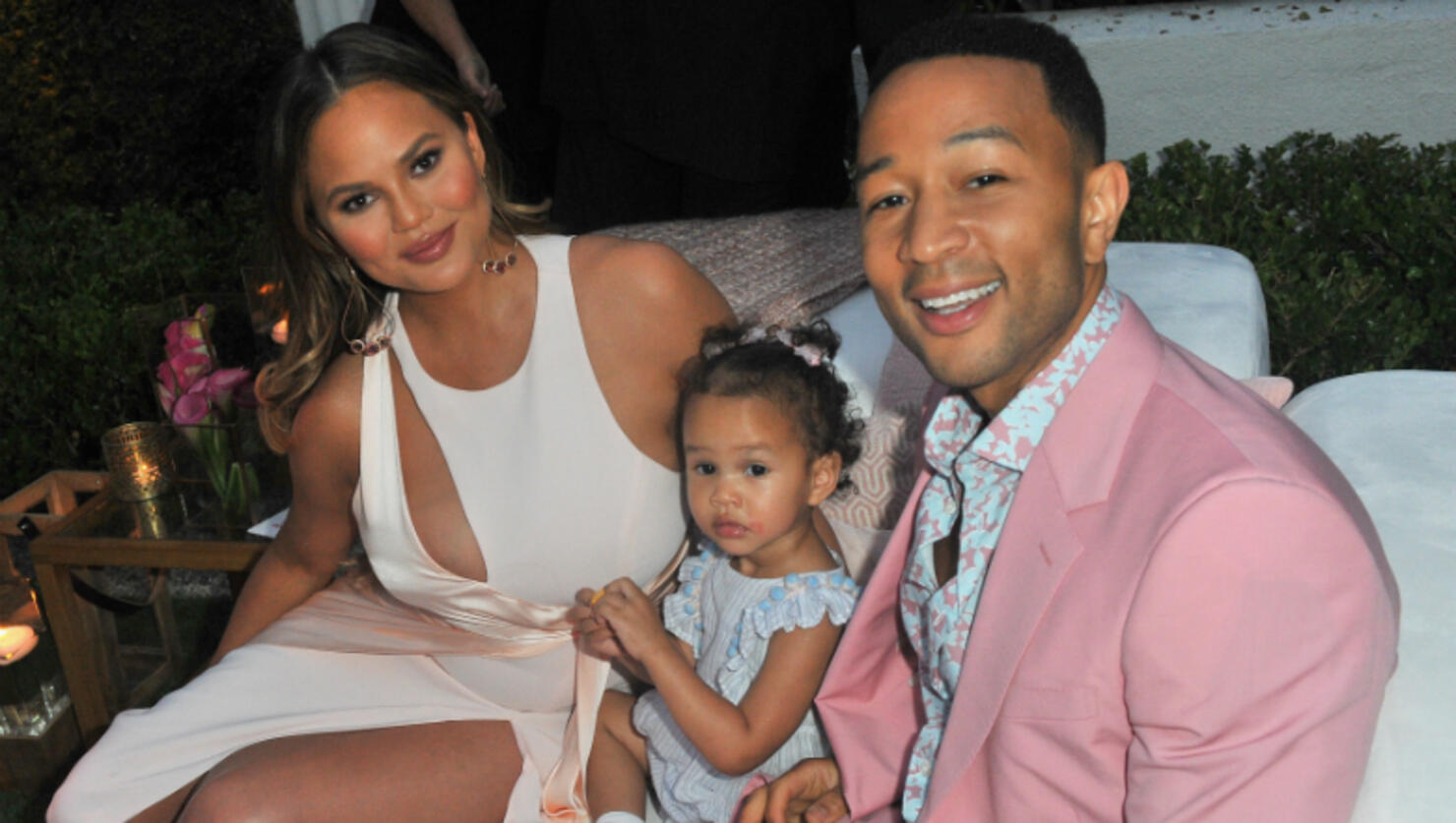 We've all seen Chrissy Teigen's infamous cry smile plastered across our social media feeds and it seems to be the meme that never ends as her three-year-old daughter, Luna Stephens, was recently seen making the same exact facial expression.
On Wednesday (May 8), Teigen took to Twitter to share a photo of the little one sitting on John Legend's lap on set of The Voice. Wearing headphones to care for her ears, Luna donned a smile, but the resemblance to her mother's viral smile from the 2015 Golden Globes Awards was all too surreal. "Omg me," the 33-year-old star TV personality caption the shot, before sharing side-by-side photos of mother and daughter on Instagram.
In related news, Teigen recently made headlines after she opened up (once again) regarding her battle with postpartum depression after the birth of Luna and her son, Miles Stephens. "It happened with my first one, with [my daughter] Luna. I just didn't know there was any other way to feel. I thought it was natural to be in this low point," she explained during her recent interview on TODAY. "I just assumed that was motherhood and no other way around it. Until people around me starting telling me they saw distinct changes in my personality that was really helpful to me. I wish I had this center where I was. It blows your mind that this center isn't everywhere really."