Here Are The First Pictures Of Baby Sussex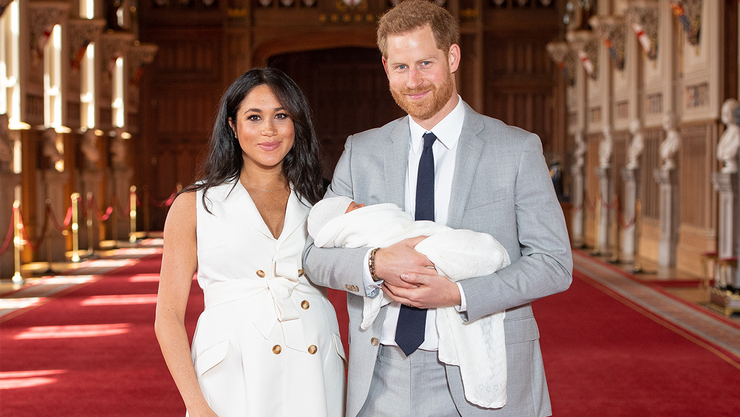 He's so cute! The first photos of Baby Sussex are finally here. After welcoming their first child together on Monday (May 6), Prince Harry and Meghan Markle have released the first official photos of their adorable family.
The Duke and Duchess of Sussex posed for their first pictures with their newborn son at Windsor Castle, which is super cute, not only because it's their new home, but also because they were married there almost exactly a year ago.
Look how cute this new royal family is: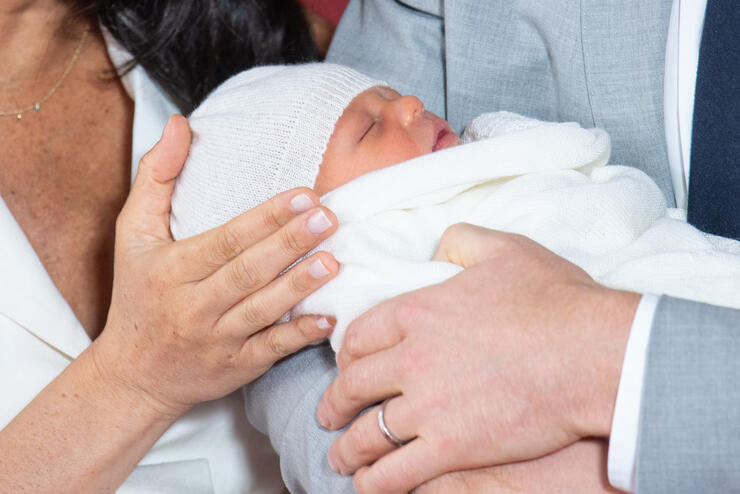 Though Meghan and Harry still haven't released Baby Sussex's name, they've revealed some information about their little one. He was born at 5:26 a.m., weighing in at 7 pounds, 3 ounces. Following his son's birth, Harry held a brief press conference where he gushed over the mini royal.
"Mother and baby are doing incredibly well. It was the most amazing experience I could have ever possibly imagined. How any woman does what they do is beyond comprehension," Harry said. "But we're both absolutely thrilled."
"I'm so incredibly proud of my wife," he continued. "As every parent and father will say, your baby is absolutely amazing...but this little thing is absolutely to die for. I'm over the moon."
Just look at these proud parents: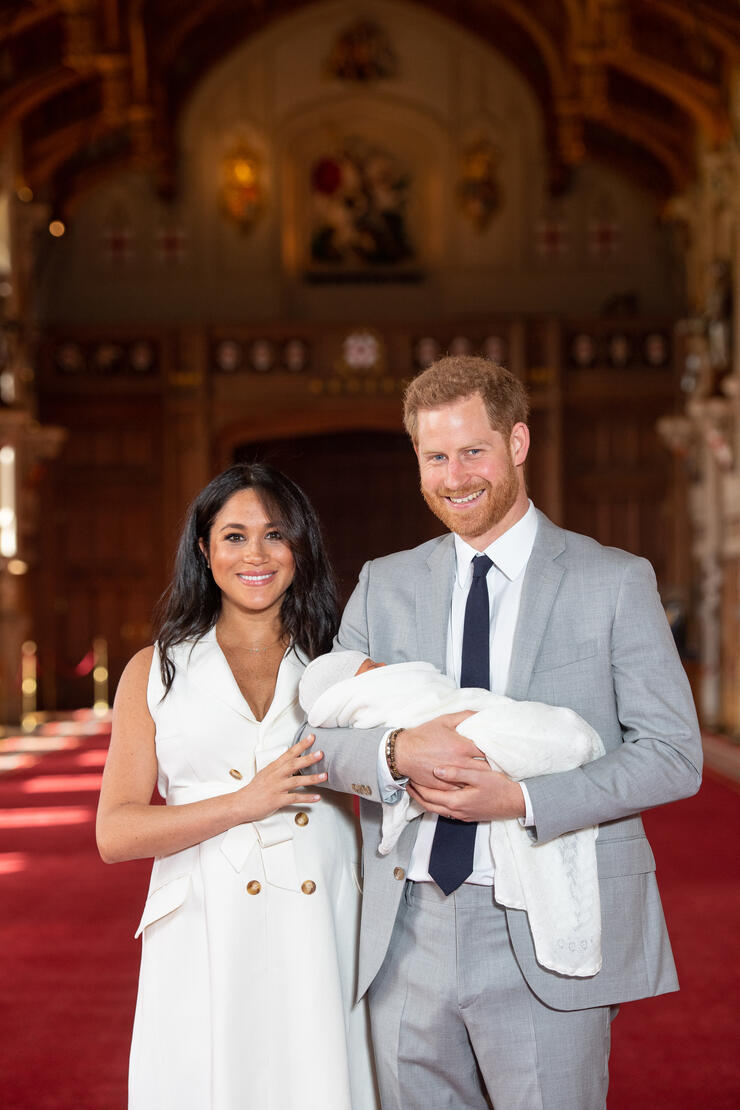 Meghan got a chance to rave about her son, as well, while they posed for photos at Windsor Castle. When asked what it was like to be a new mom, the Duchess said "It's magic. I mean, I I have the two best guys in the world, so, I'm really happy."
They also said Baby Sussex has been quite calm over the past days, with Harry joking "I wonder who he gets that from?" The little guy slept peacefully in his dad's arms throughout the whole exchange, as well
Now all we need to know is: what's the name? Congratulations again Meghan and Harry!
Photo: Getty
Chat About Here Are The First Pictures Of Baby Sussex