Jenelle Evans Fired From 'Teen Mom' After Husband Shot & Killed Their Dog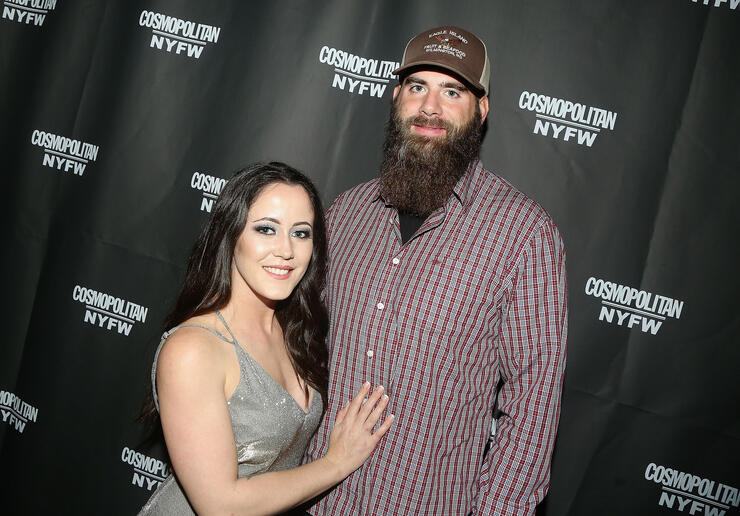 Jenelle Evans has been fired from MTV's Teen Mom 2. The reality star was let go from the show after her husband, David Eason, admitted to shooting and killing their family dog.
"I dont give a damn what animal bites my baby on the face… whether it be your dog or mine, a dog is a dog and I dont put up with that sh*t at all," David unapologetically posted on Instagram after the story broke. "I'm all about protecting my family, it is my life's mission. Some people are worth killing or dying for and my family means that much to me...The only person that can judge weather or not a animal is a danger to MY CHILD is ME."
Following the disturbing post, MTV released a statement to confirm they have cut ties with both Jenelle and David. "MTV ended its relationship with David Eason over a year ago in February 2018 and has not filmed any new episodes of Teen Mom 2 with him since," a spokesperson told People on Tuesday (May 8)."Additionally, we have stopped filming with Jenelle Eason as of April 6, 2019 and have no plans to cover her story in the upcoming season."
Jenelle released a statement over her own after her firing was made public. "Jenelle is focusing on her family and moving forward," her management team told People. "She is very grateful and appreciative of the opportunity MTV have given her and her family for the last 10 years. It is sad to part ways in this matter but this isn't the end of Jenelle Evans or her family."
As Jenelle's statement hints, there seems to be another reality show in her future. TMZ reports that both Jenelle and David are in talks to join Marriage Boot Camp. She's also reportedly been approached by a few other reality shows, as well.
As for Jenelle and David's former Teen Mom co-stars? They appear happy to see them go. "I want to sympathize for my former cast-mate, but at this point I can't," Leah Messer wrote on Twitter. "Enough is enough!" Randy Houska, meanwhile, said Jenelle's firing was "far past due."
Photo: Getty
Chat About Jenelle Evans Fired From 'Teen Mom' After Husband Shot & Killed Their Dog